Snowman Snow Blowing Machine Rental
Our Snowman snow blowing machine is 3 feet tall and available for rent in Phoenix, Scottsdale and Tempe Arizona
This amazing snow machine can be placed on the floor or ground and used indoors or outside cleverly disguised as a snowman so rent one today for your next holiday party or event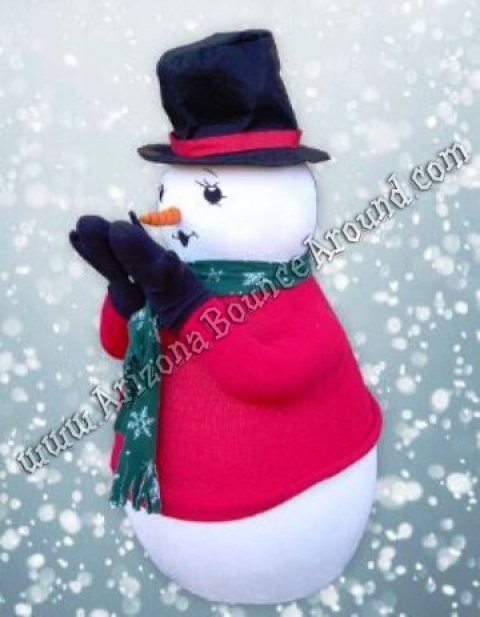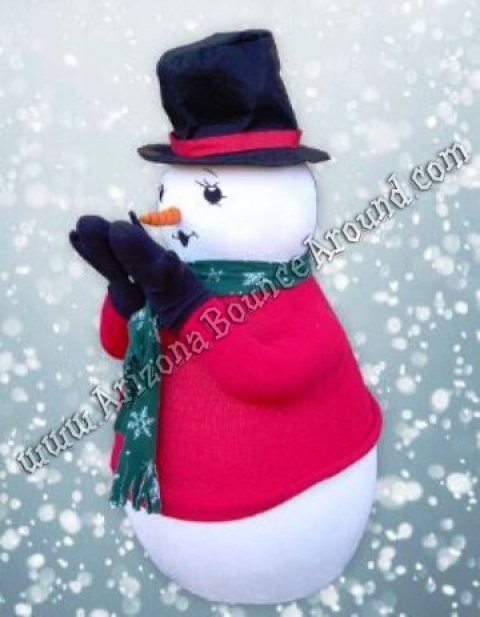 Rent a snow blowing snowman in Arizona today by calling 480-874-3470
Snowman Snow Blowing Machine Rental
Starting At:


$149.00

/

4 Hours when Delivered or 24 hours when picked up
Artificial snow fluid sold separately $7.99 per liter
*restrictions apply
Our Snowman snow blowing machine will turn your event into a Winter Wonderland by shooting artificial snow 15 to 20 feet into the air. Dazzle your guests at parties and holiday events with this creative snow blowing machine. We also rent
giant Inflatable Santas
that blow snow up to 50 feet so be sure to check it out.
Our Snowman holds 2 liters of snow fluid and it will last
approximately
30 minutes. We also offer a
super high output snow machine
that will blow snow up to 75 feet in the air and a
silent snow machine
with 33 foot hose for easier control of setup.
Each liter of snow fluid will last
approximately
15 minutes of continues snow fall. Artificial snow fluid is sold seperatly and not included in the rental price. We sell the artificial snow fluid by the liter for $7.99 or 5 liters for $32 and run times are estimates and could vary by machine.
We will not refund or credit anyone for variances in output, performance, or fluid usage
The artificial snow is basically small pieces of non-toxic foam that will disappear after a short time on the ground and has the real look of snow fall. The snow fluid will not stain and is 100% biodegradable but will make the floor slippery.
You don't even need to know how to make snow because we have it all ready to rent in a pre mixed small compact snow machine available for customer pickup or delivery.
Download
Our Holiday Party flyer with all of our
Holiday Ideas