Zip Line Rentals in Phoenix, Arizona
Zip Line Rentals in Phoenix Arizona for parties and events. Rent a Zip Line in AZ, CA, CO, NV, NM
Zip line rentals are great for School Carnivals, parties and special events in Arizona. Our Zip Line rental price includes staff to operate the Zip Line and can be used by almost anyone between 40 and 250 pounds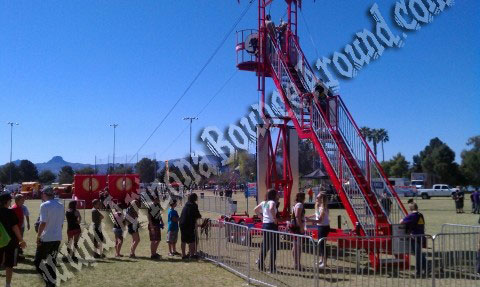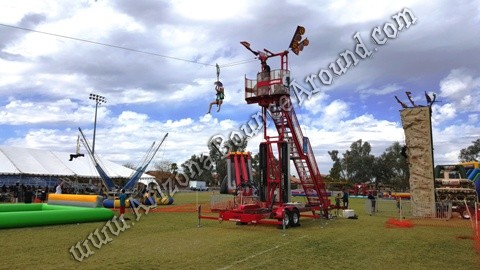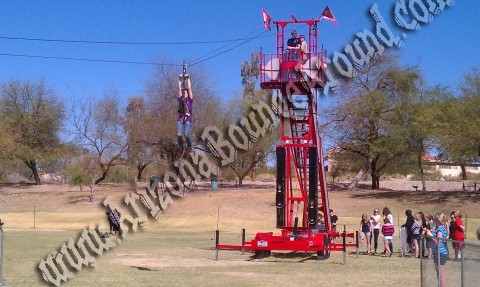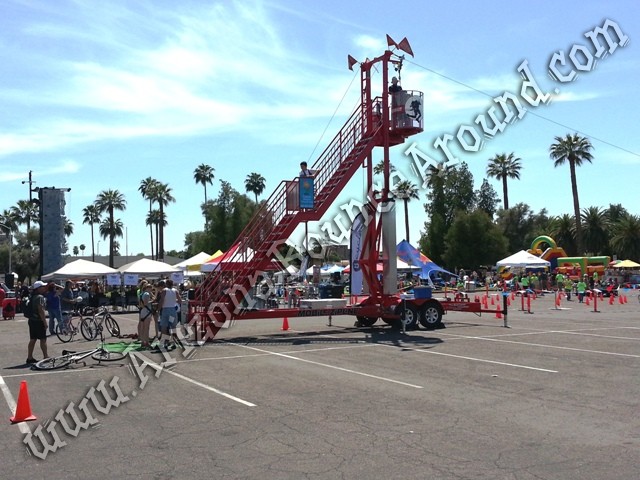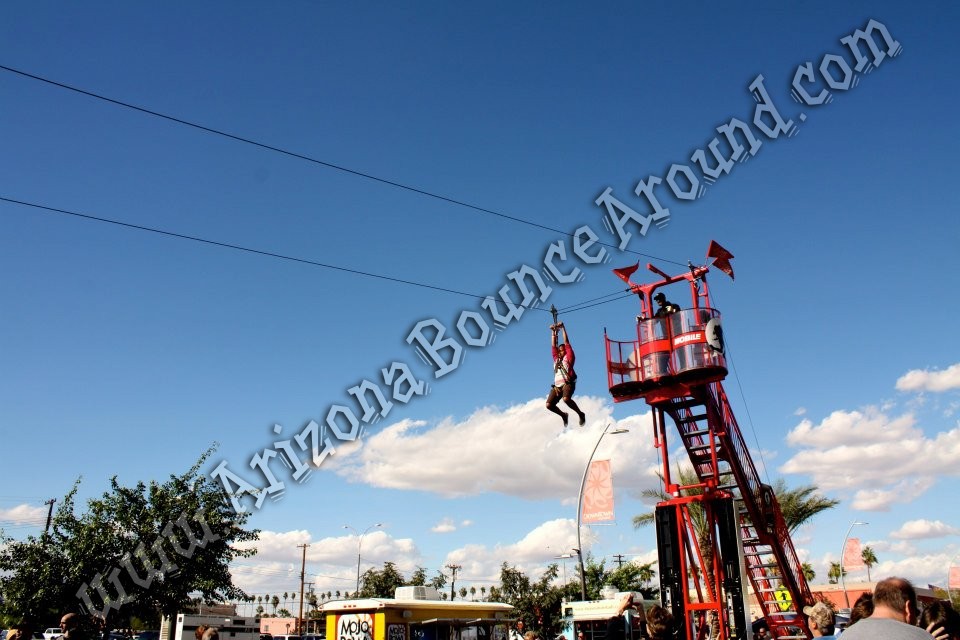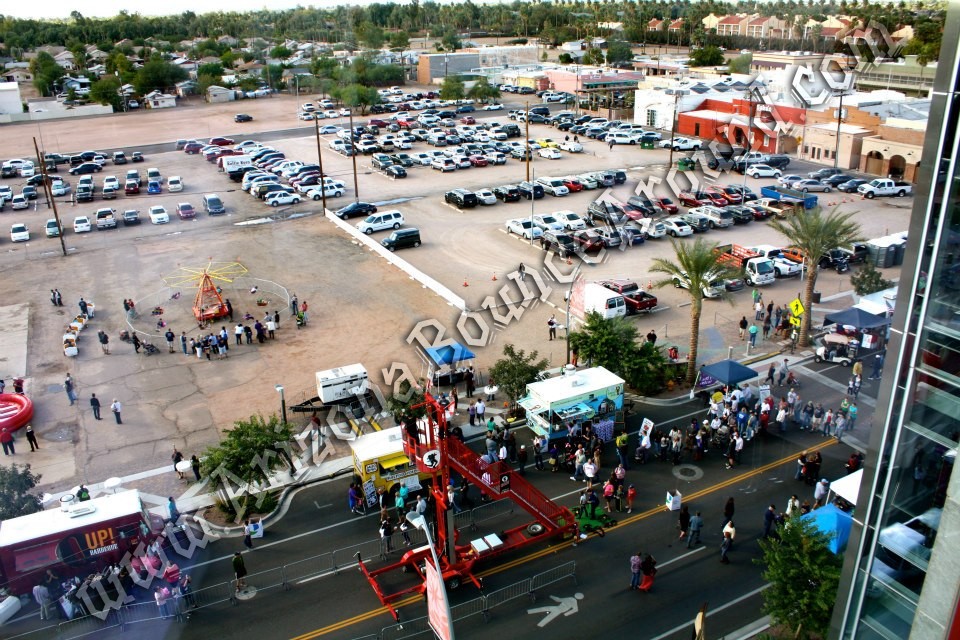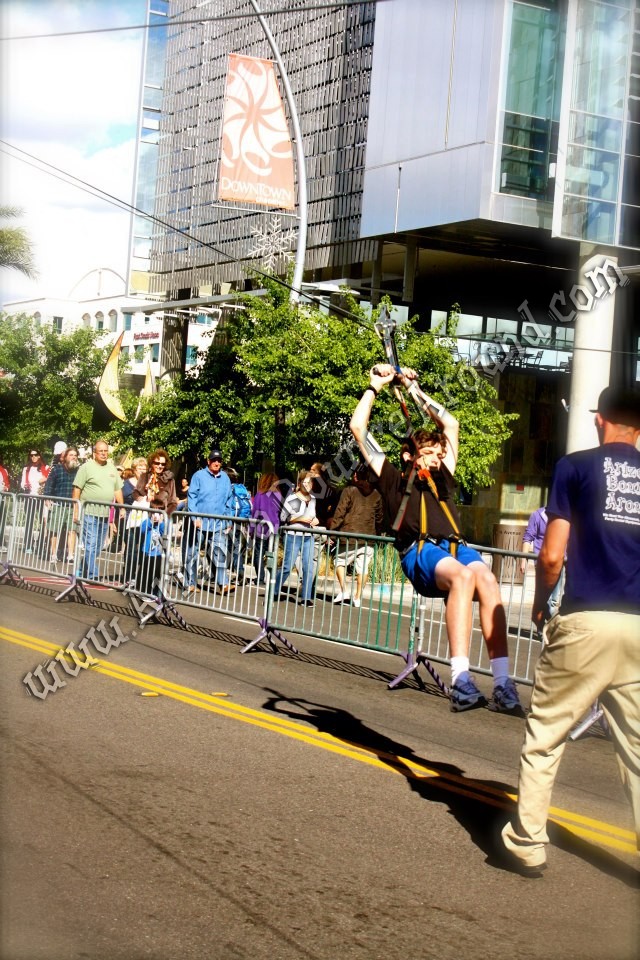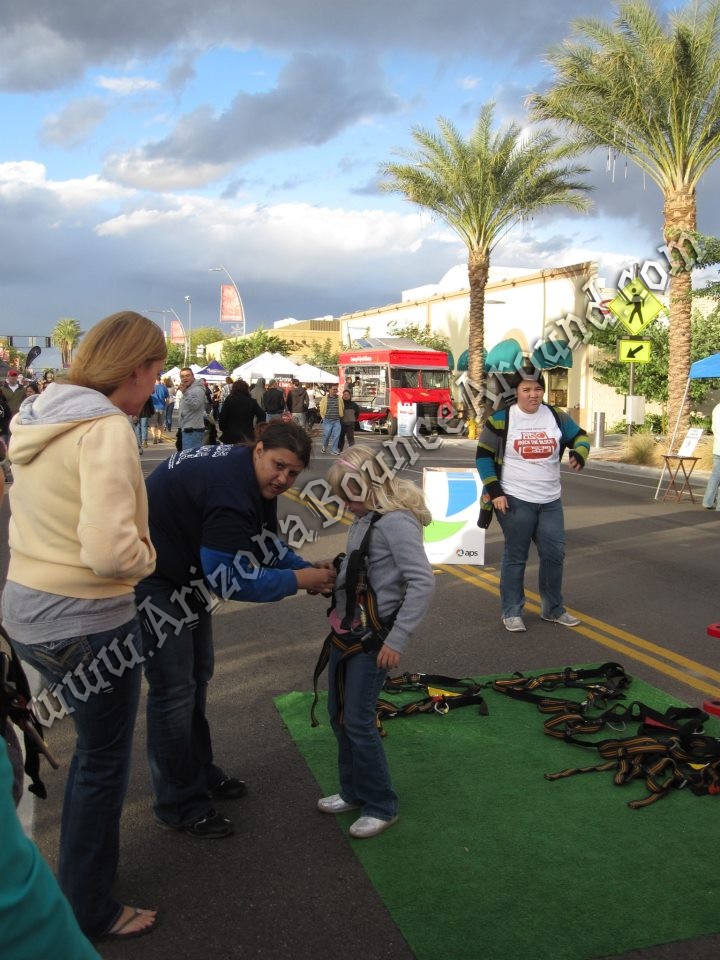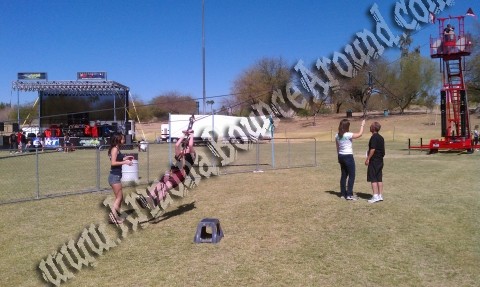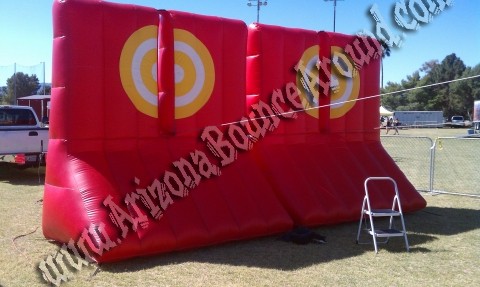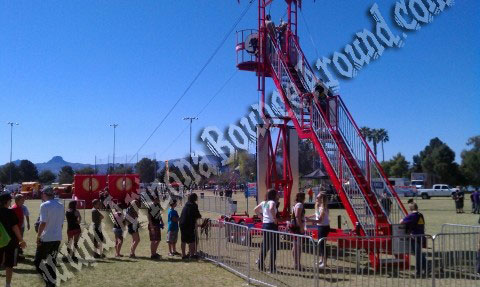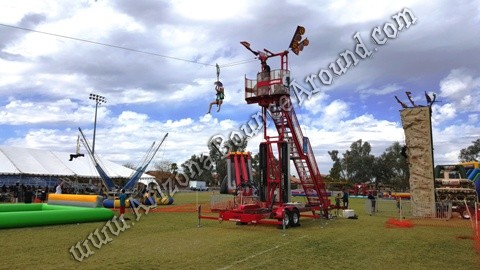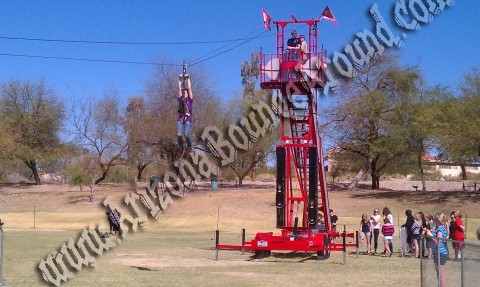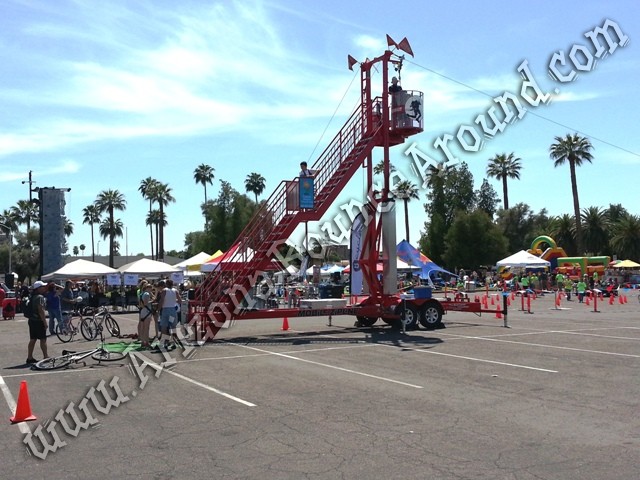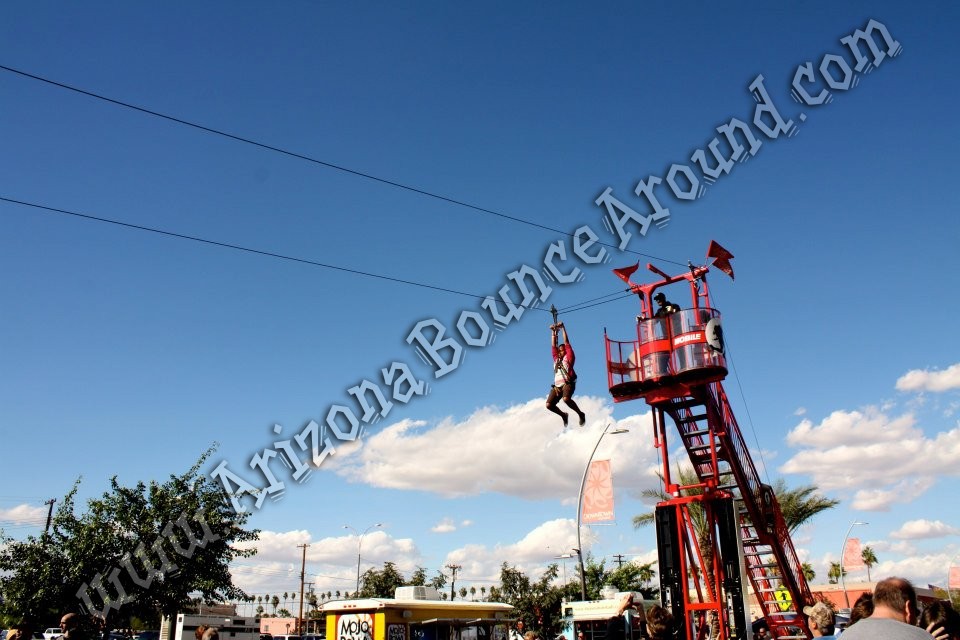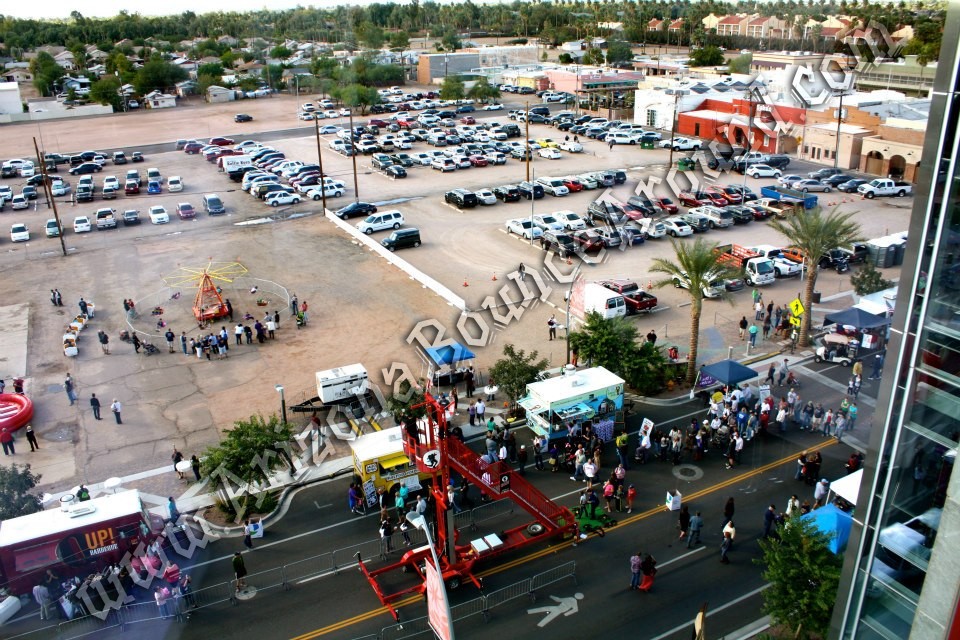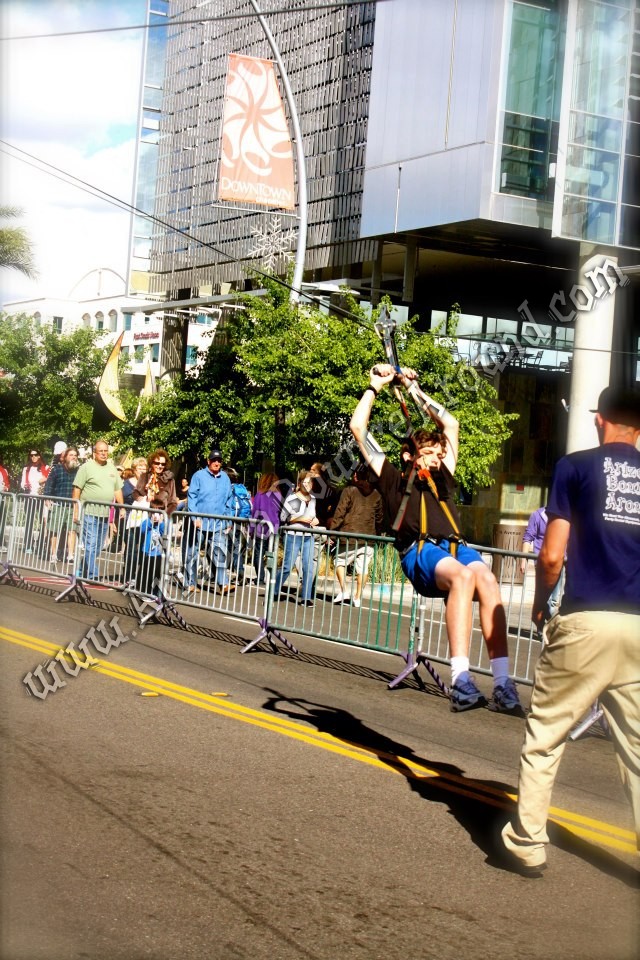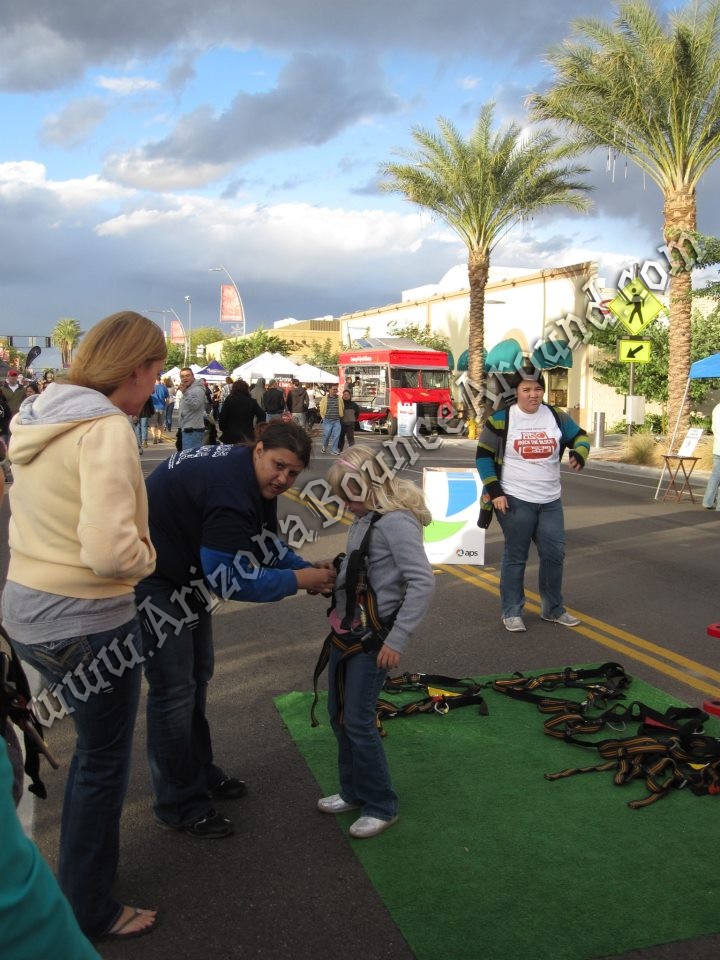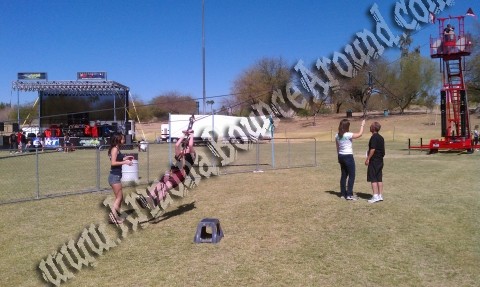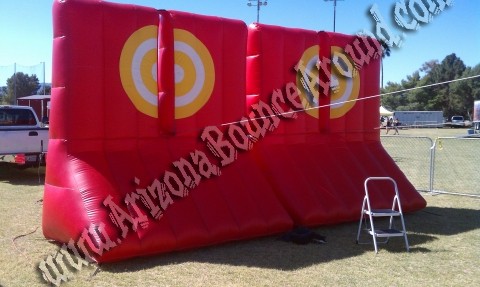 Zip Line Rental Phoenix - Arizona Zip Line Rentals - Rent a Zip Line in AZ, CA, CO, NV, NM
Zip Line Rentals in Phoenix, Arizona
Starting At:


Call for zip line rental prices - Best zip line rental rates in Arizona
We offer single and dual zip lines with Unbeatable pricing
*restrictions apply

Minimum space required
25 ' (7.62 m) wide
30 ' (9.14 m) tall
225 ' (68.58 m) long
Our
Mobile Zip line
rental comes complete with staff to operate, several body harnesses in different sizes, *delivery, set up and removal. The
zip line
riders must weigh between 60 and 250 pounds to use the zip line.
The price listed is for 3 zip line operators and a single zip line and will produce about 60-90 people per hour. We can increase output by adding more staff and a second zip line to increase the output to about 180 people per hour so please call with your event details for special high usage pricing.

All portable Zip Lines and carnival rides need to have current state inspections required by the state of Arizona. All of our carnival rides and zip lines have current state inspections. Before renting a zip line or comparing quotes make sure that the rental company has current state required inspections to prevent your event from being shut down by the fire department.
Some events may require or should have
crowd control barriers
or fencing around the entrance or landing area so please give us as many details about your event when requesting prices.
Insurance coverage is also included in the zip line price with policy limits suitable for most requirements.
Check out our new
stunt jumping air bag
attraction featuring the Zero Shock Air bag.
Page:1495-3-250
Download Our Zip Line flyer with all of our