Wax Hands Machine Rental
Rent a wax hands machine in Phoenix Arizona for parties and events. Wax hands Art that you create and take home
Our Wax Hands machine comes complete with 2 attendants to make the wax hands then color them as you wish. Wax hands is great for trade shows, carnivals, corporate and private events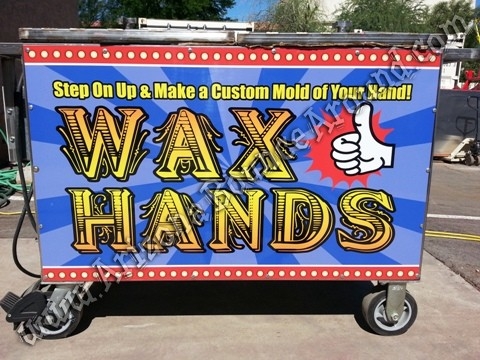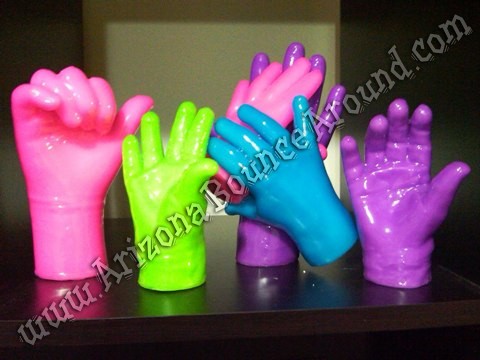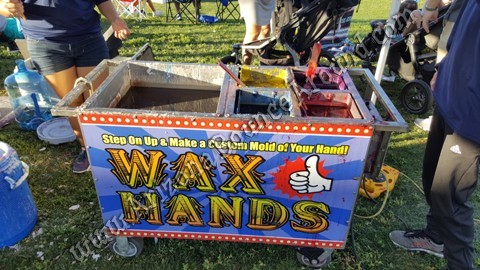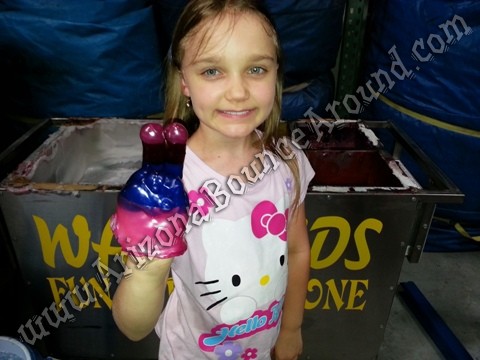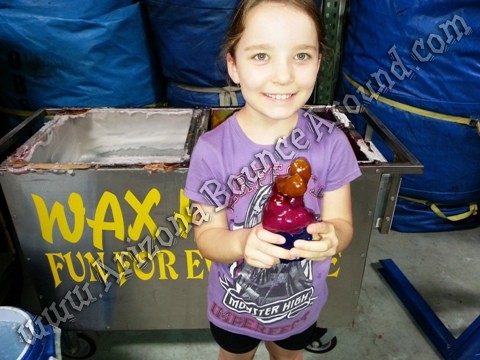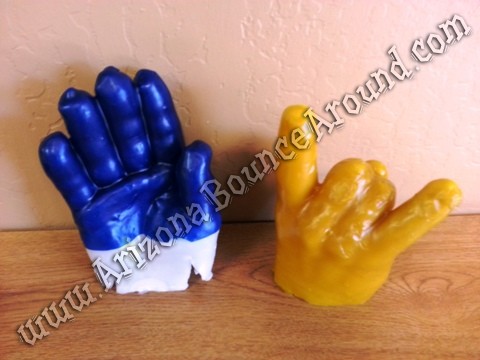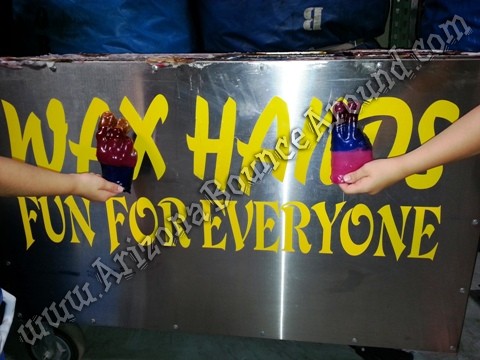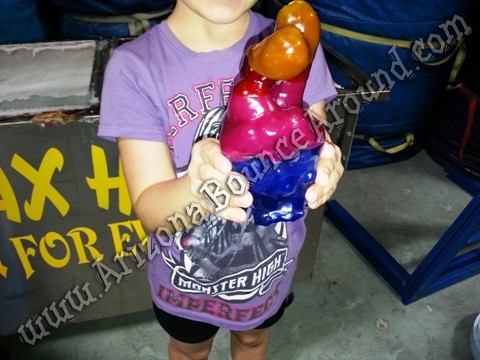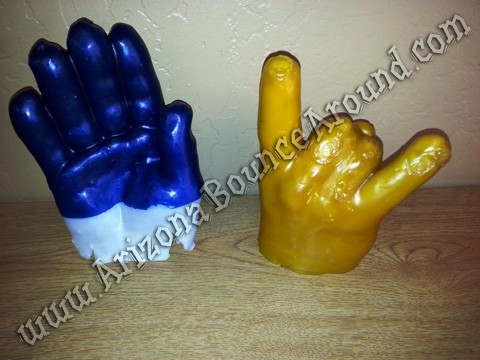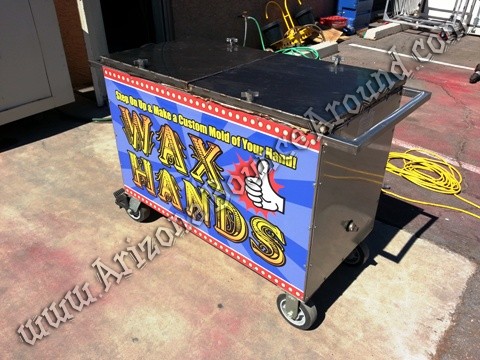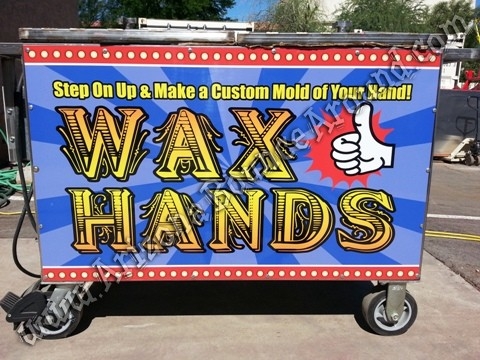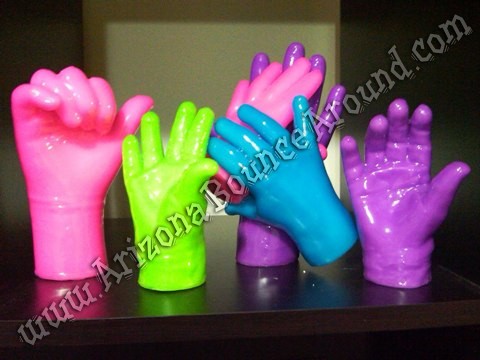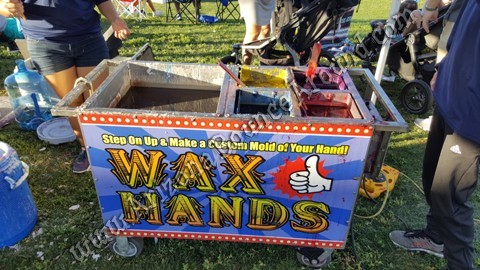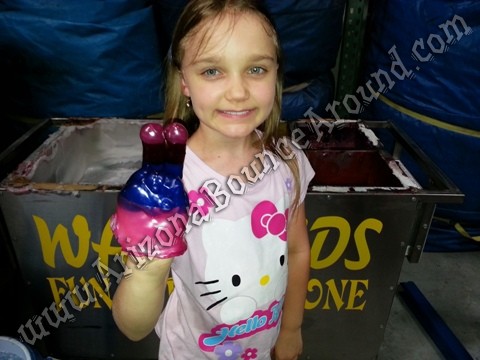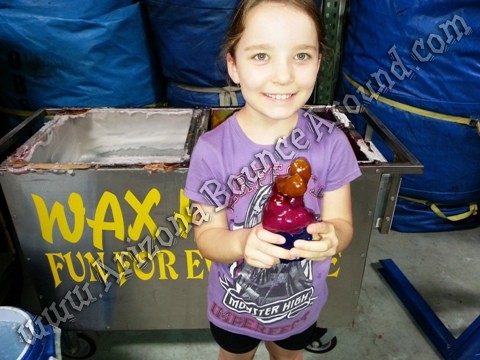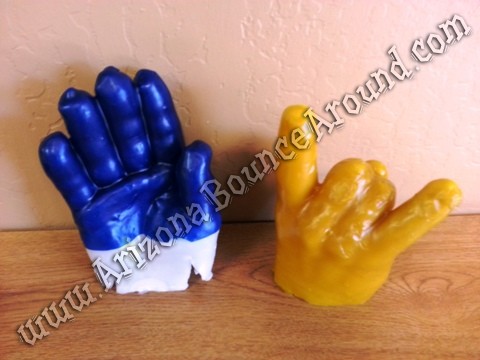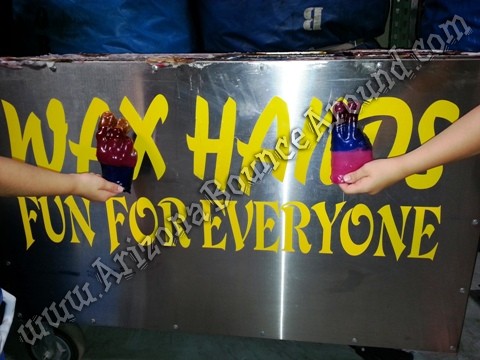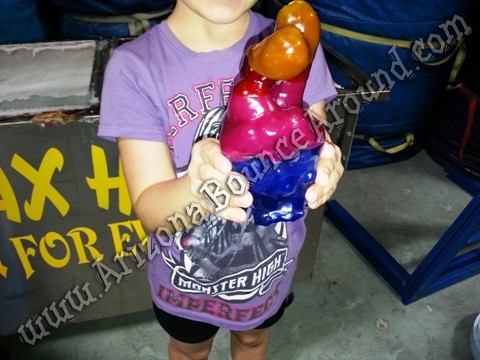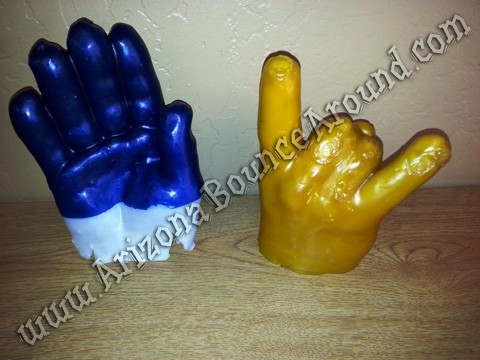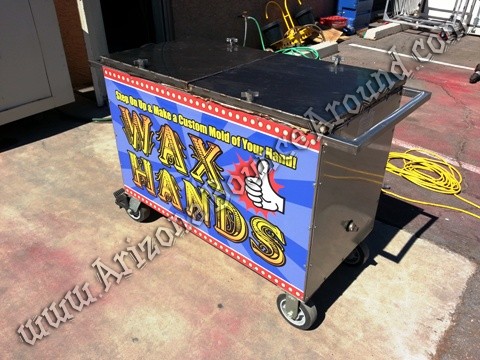 Rent a wax hands machine today 480-874-3470
Wax Hands Machine Rental
Starting At:


Call for special pricing on our Wax Hands Machine - Unbeatable prices
*restrictions apply

Minimum space required
10 ' (3.05 m) wide
8 ' (2.43 m) tall
10 ' (3.05 m) long
Wax Hands is a very creative activity designed to cast a mold of your hand then you can decorate the wax hand by dipping it in colored wax. This activity will be a big hit at any event and you can even set up a table to decorate the wax hands with paint, glitter and more. (paint, glitter, paint markers, etc. are not included in the wax hands price)
Our Wax Hands Machine comes complete with 2 staff to operate the machine and can handle 50 to 70 wax hands per hour. We will bring everything needed to make the wax hands but will require 1 electrical outlet and a water source to fill the 2 buckets with ice water.
To make wax hands we dip your hand in ice water then into the warm mild wax. We then cool the wax by dipping your hand back in the ice water. We then remove the wax hand cast and assist in dipping it in the colored wax. Kids and adults of all ages will enjoy making wax hands and you can keep the final cast so rent a wax hands machine today!!
If you plan on having a decorating table please make sure to double cover your table or floor with plastic covers as the wax will permanently damage cloth linens or floors. Wax hands can get a bit messy so we recommend doing this activity outdoors.
Our brightly colored wax hands machine will look great at your party or event and the wax colors we currently have are white, maroon, yellow gold, pink and blue. The maroon and yellow will look great as ASU colors.
White hands will like amazing at black light or glow parties and we can even special order floresent colors for the ultimate glowing hands party. We even rent
black lights
and
foam parties
for foam and glow events.
699-2-300
695-3-275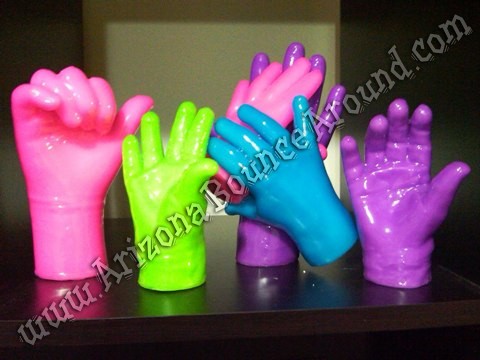 Our wax hands machine features bright art work on the machine to make your party or event look great. Our wax hands machine rental price includes staff to make wax hands.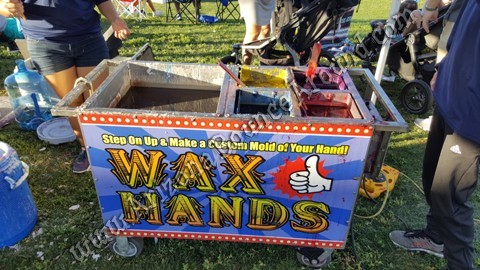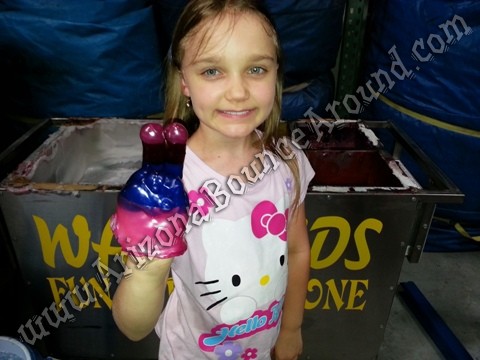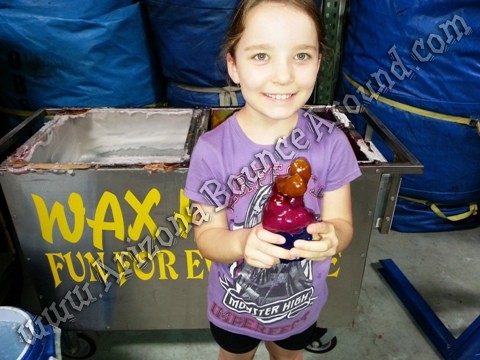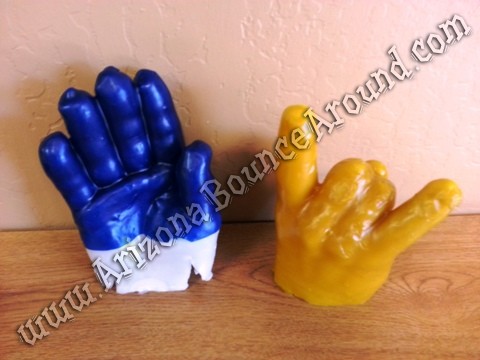 Wax hands are super popular and will be a hit at any party or event. Wax hands will draw a big crowd to your trade show booth because everyone will want to do it. Our wax hands machine looks great and our friendly staff will make sure your wax hands look great.