26' Tall Inflatable Climbing Rock wall Mountain Rental
Rock climbing wall rentals Phoenix Arizona - Inflatable Rock Walls
This Inflatable 4 person rock wall rental is 26 feet tall perfect for events and easier to climb than a hard rock wall. Allows high volume of rock climbers and safer than a hard rock wall. It has an inflated landing bed all the way around the bottom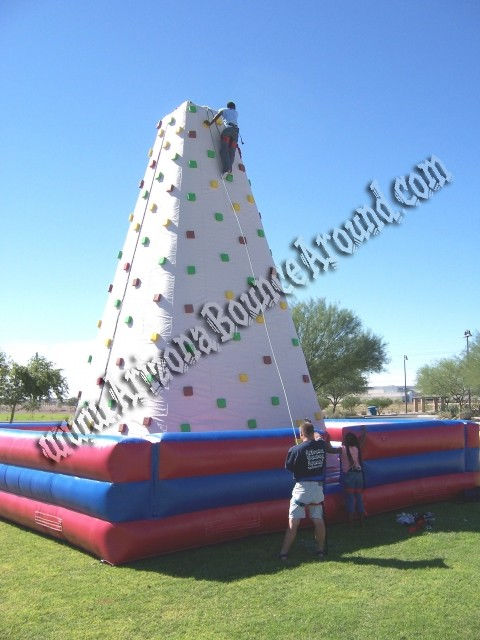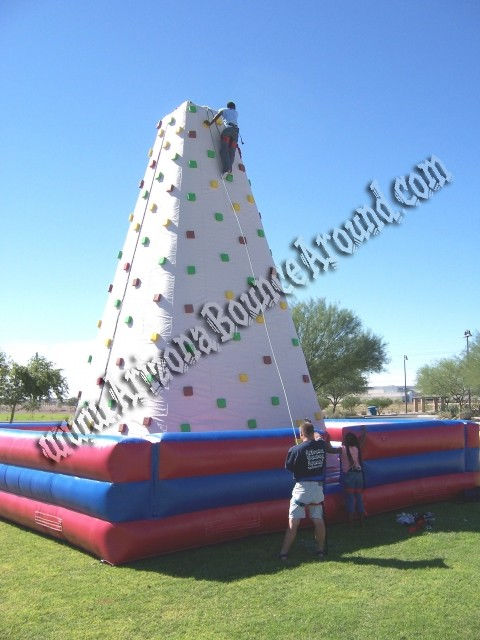 Rent a Rock wall in Arizona today 480-874-3470
26' Tall Inflatable Climbing Rock wall Mountain Rental
Starting At:


$499.00

/

4 hours
($10.00 per additional hour)
*restrictions apply

$449 / 4 Hours if rented with another inflatable

Minimum space required
35 ' (10.67 m) wide
28 ' (8.53 m) tall
35 ' (10.67 m) long
Requires 1 attendant for each climber. Up to 4 climbers at once ages 3 to adult. Staff available, call for pricing.

This Inflatable rock wall will go where traditional hard rock walls won't. In the back yard, courtyards, inside a gym or areas with limited accessibility and it can support 4 climbers at once. This Inflatable rock wall is 26 feet tall and awesome for kids and Adults.


This Inflatable 4 person rock wall is a very appealing choice for any event and is much better and easier to climb that a hard Rock Wall. It allows a high volume of climbers and is even safer than a hard rock wall. It has an inflated landing bed all the way around the bottom of the climbing mountain that gives the climbers a soft place to land and is not as steep to climb as a regular Rock Wall. Every climber has its own attendant giving that much more attention to each climber. Schools and Churches love this Inflatable Rock Wall.

All prices shown include standard set up. Standard setup is considered an area within 80 feet of sufficient electrical, water supply. Delivery and removal within included delivery area with no restrictions for delivery, set up or pickup.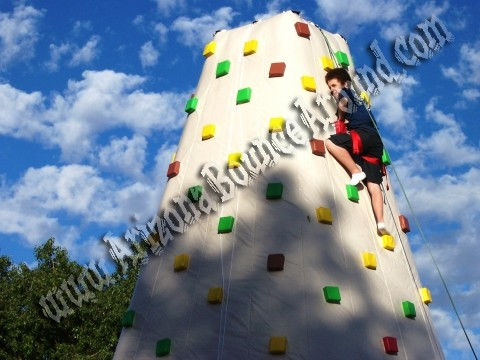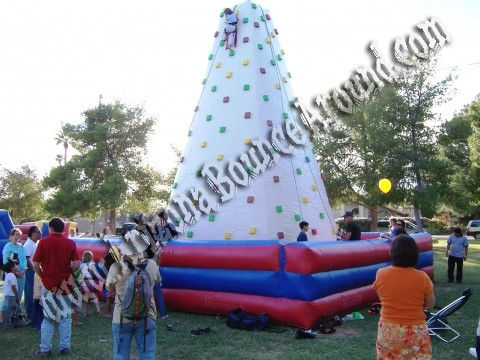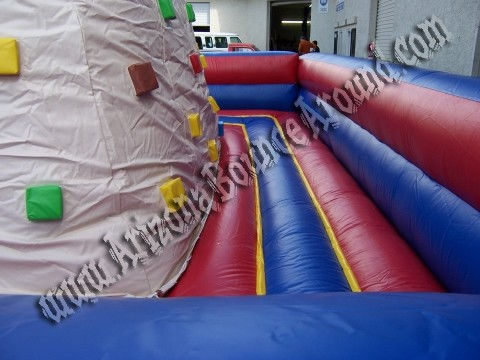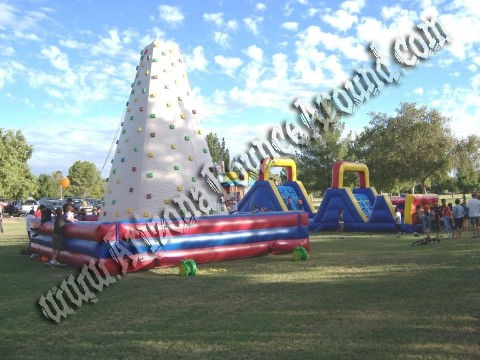 Arizona Rock Climbing Wall Rentals