Drop Kick Water Slide Rental
Rent the Drop Kick water slide for your next summer party or event in Arizona or California
Drop Kick water slide rentals in Arizona perfect for summer events needing a really big water slide for special events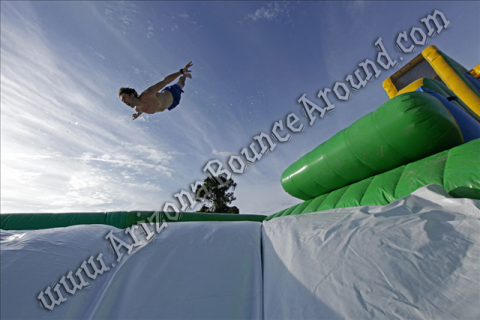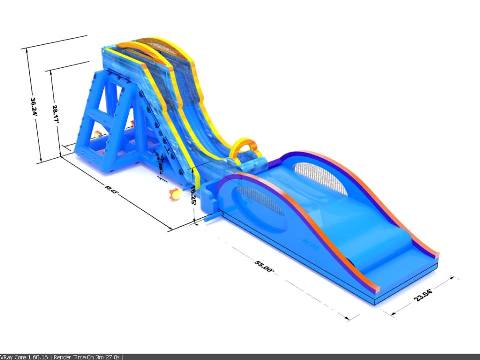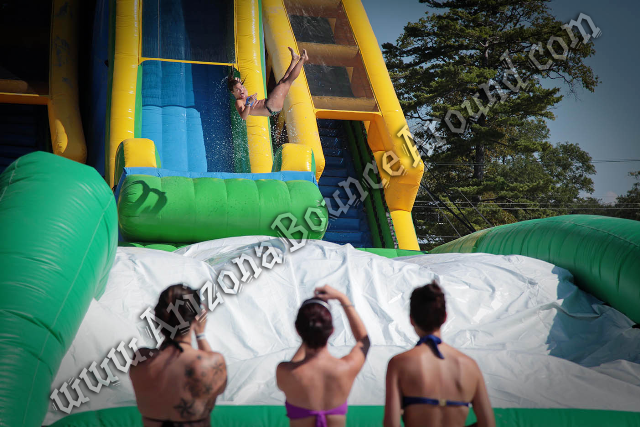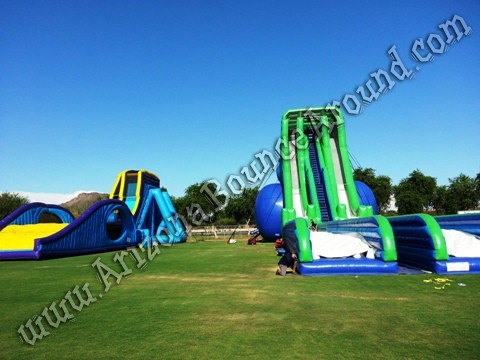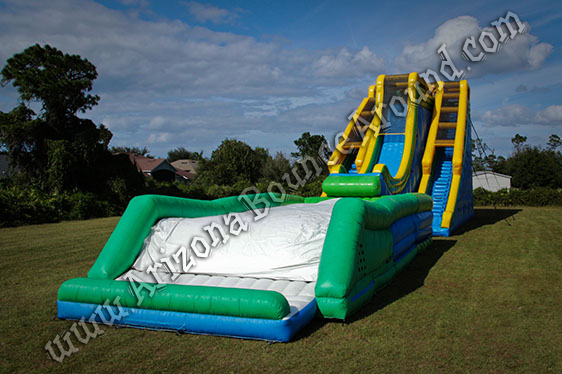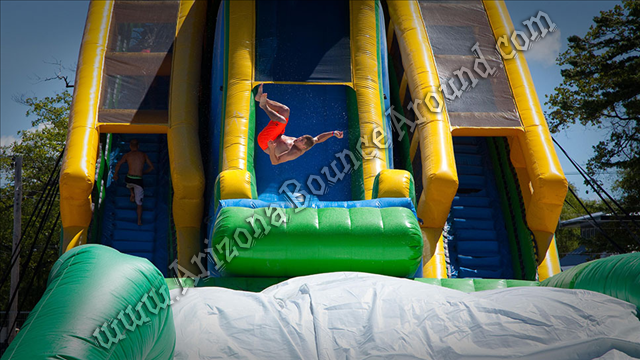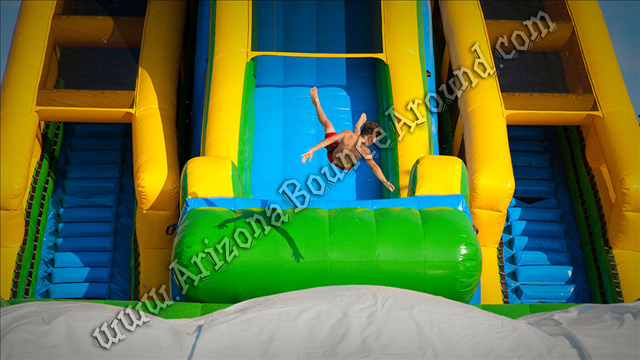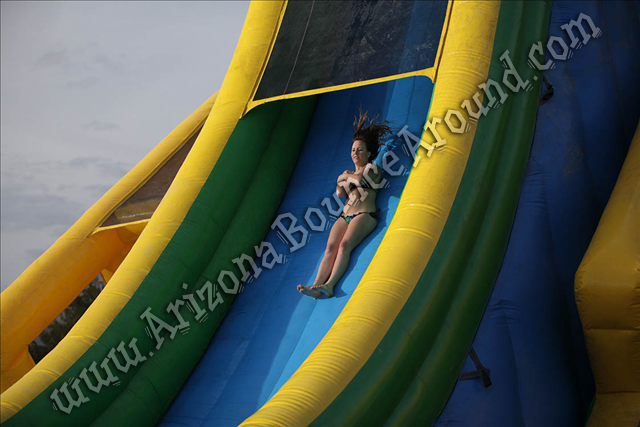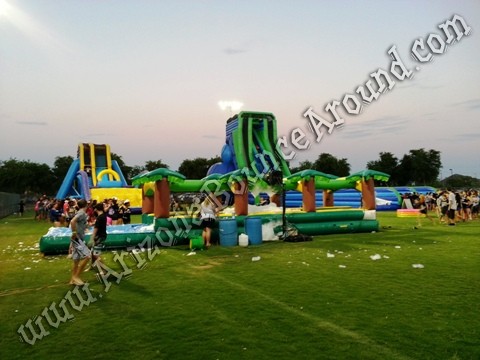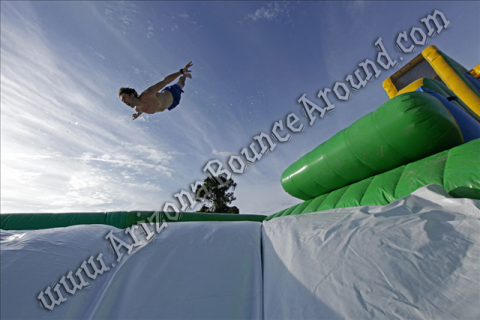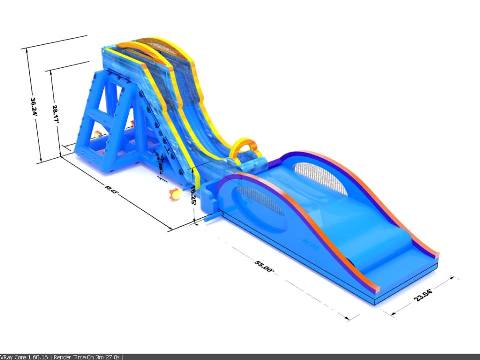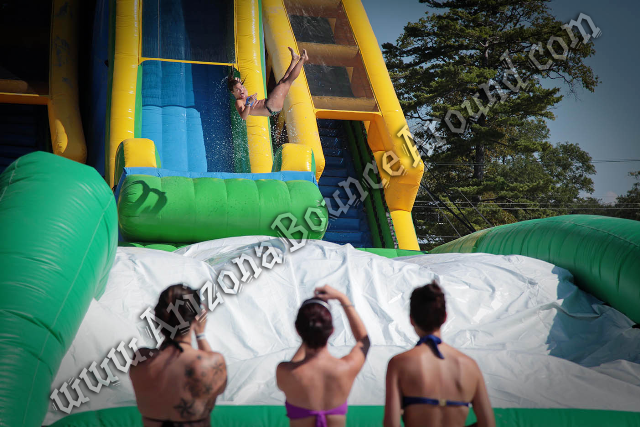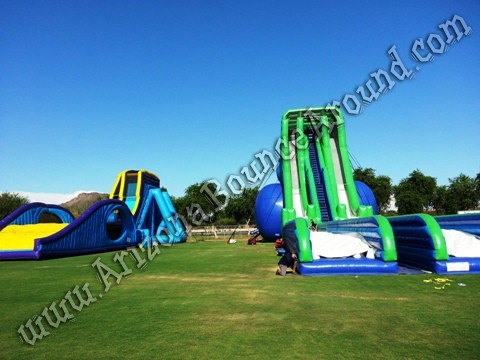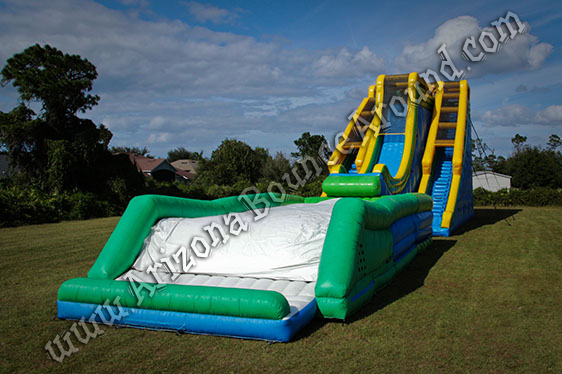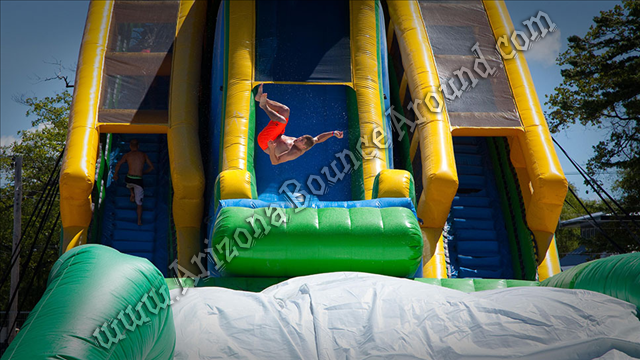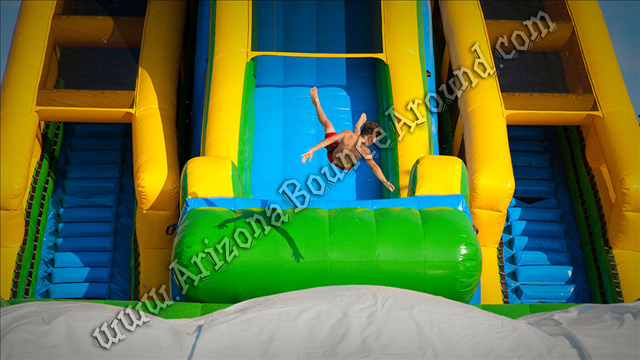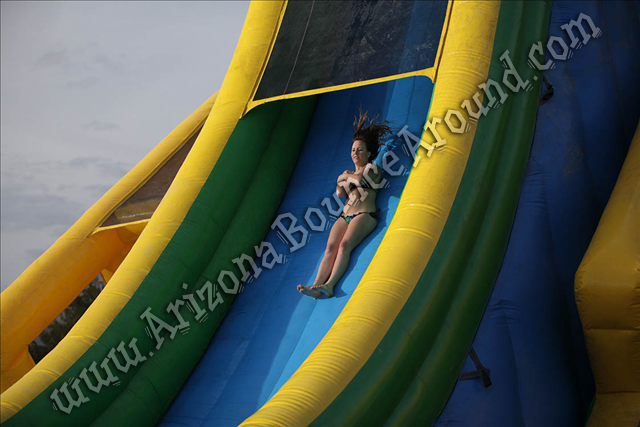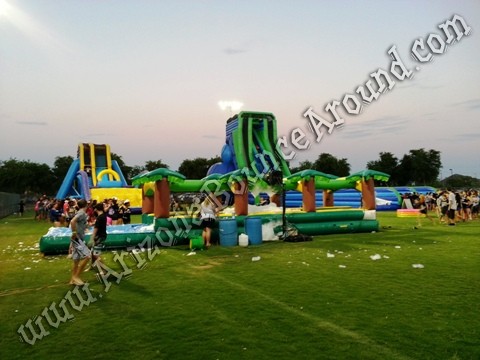 Rent the Drop Kick Water Slide by calling 480-874-3470
Drop Kick Water Slide Rental
Starting At:


Call for Great Pricing on this amazing Drop Kick water slide - Summer Specials 2015
*restrictions apply

Minimum space required
73 ' (22.25 m) wide
40 ' (12.19 m) tall
135 ' (41.14 m) long
Our new 36 foot tall Drop Kick Water Slide is a single lane water slide that sends the riders flying off the ramp onto the inflatable landing bag.
Be sure to check out our
51' tall Skyscraper slide
that features 2 slide lanes and 2 landing bags for twice the output and 15 feet taller than the Drop Kick slide. It's like renting 2 Drop Kick Water Slides in the same space with twice the output.
We also have 2 new
43 foot tall water slides
available April 2016 so be sure to check them out.

This amazing water slide will be sure to draw a huge crowd, media attention and make jaws drop when you see it. Leave it to Arizona Bounce Around to bring you the biggest rental water slides available in Arizona and California since 2002.

This slide is 115 feet long and 40 feet wide and did we mention it was 36 feet tall, yea, 36 feet. Just imagine how fast you launch off that ramp on to the stunt bag landing area.
We have the best selection of
water games and activiies
for summer parties in Arizona like water walking balls, water ballon games and dunk tanks.
Want to Slide the City? Then rent our
Giant Slip N Slide
from 225 to 1000 feet of dual lane slip n sliding fun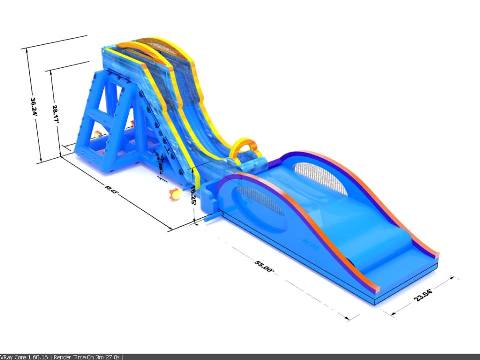 Our Drop Kick water slide is an amazing 36 feet tall and 155 feet long including the attached landing bag. This giant water slide will be sure to please at any party or event needing a big water slide.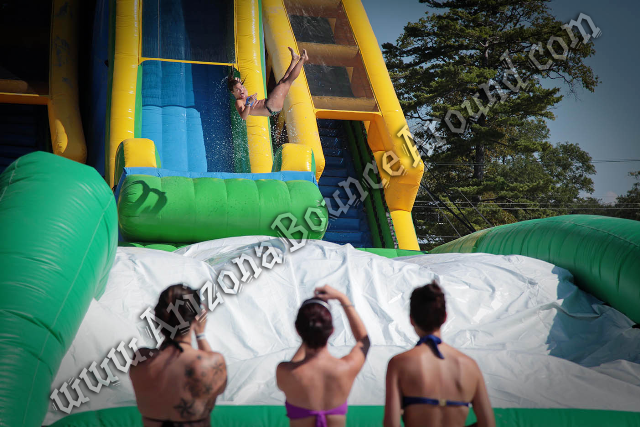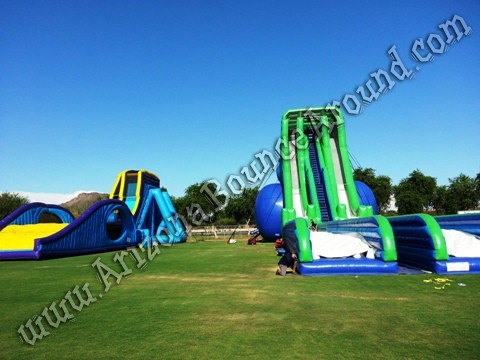 The Drop Kick slide next to our
Skyscraper water slide
.