Inflatable Baseball Batter Up Rental
Inflatable baseball batting game rentals in Phoenix AZ
This inflatable baseball game rental is similar to t-ball. The air blowing up holds the plastic baseball in mid air until the batter hits the baseball. Beautiful artwork and large size make this a great sports game rental for any sports party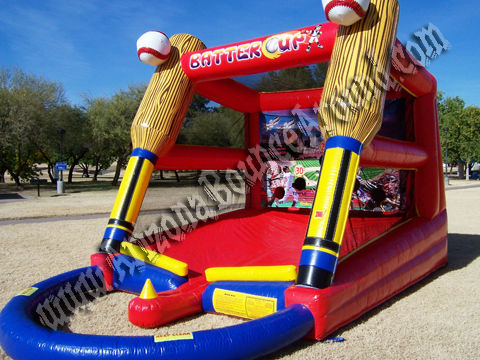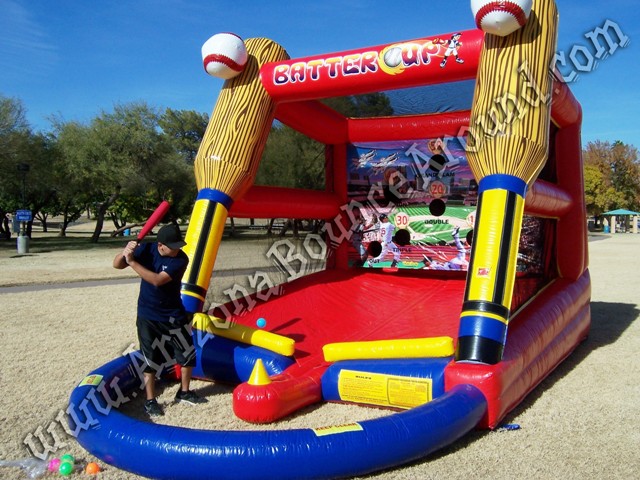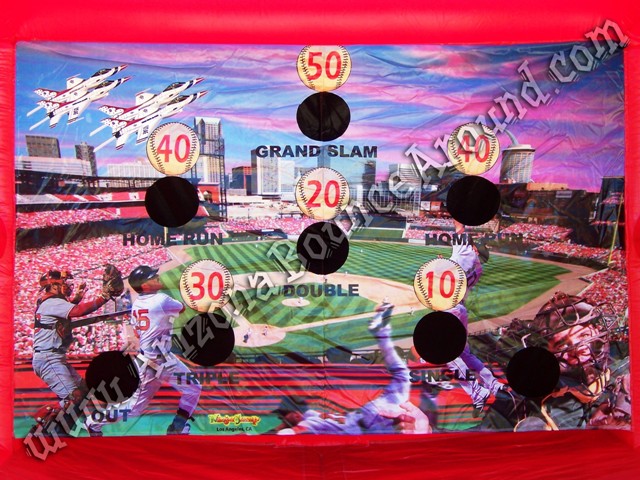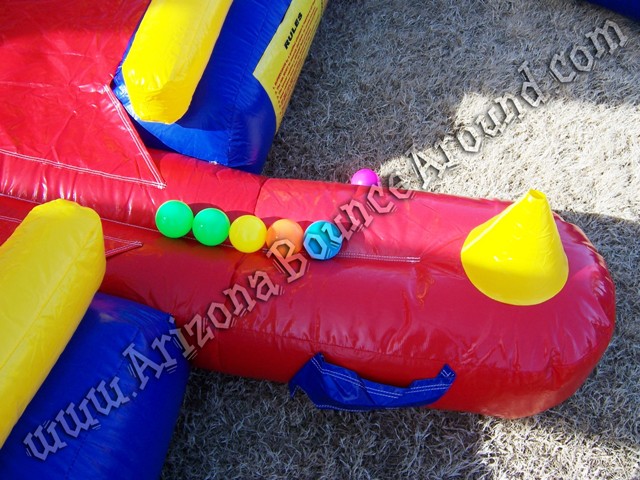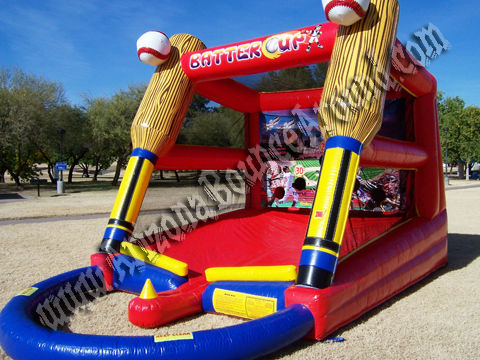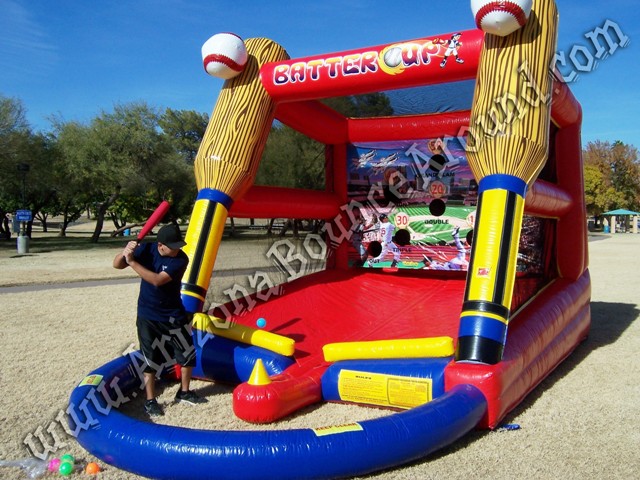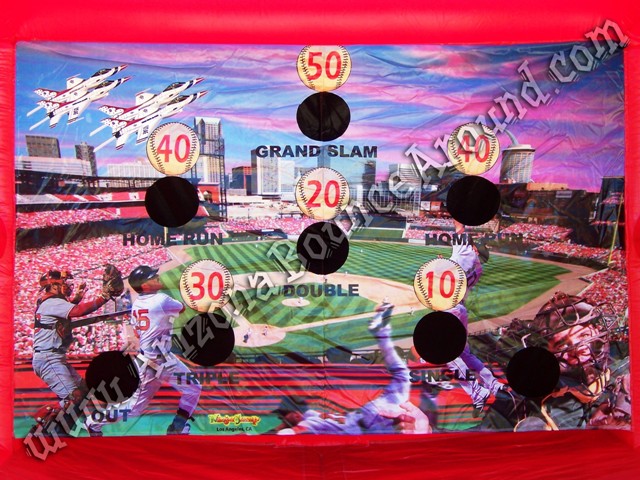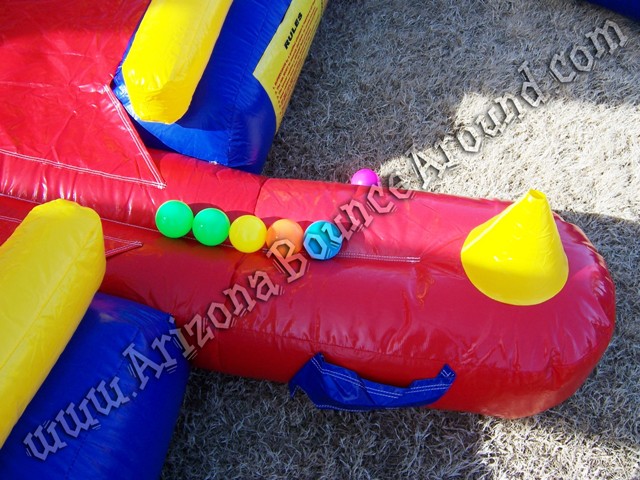 Company picnic sports party ideas in Arizona. Rent sports games today 480-874-3470. Check out the video and more photos below. Ask for the
Inflatable Baseball Batter Up Rental
Starting At:
$149.00 / 4 hours
($10.00 per additional hour)
*restrictions apply
Minimum space required
20 ' (6.09 m) wide
15 ' (4.57 m) tall
25 ' (7.62 m) long
This inflatable baseball batting game is over 13 feet tall and makes a bold statement at any event. Everyone loves to bat baseballs so why not rent a baseball batting game that kids and adults can play together. This baseball game is perfect for company picnics and activities for employees or kids and is really popular at school and church carnivals.

This Inflatable baseball batting game comes with complete with plastic bat and plastic baseballs so rent one today for your next baseball party or event. We also rent inflatable speed pitch games and batting cages to complete your baseball theme.

This baseball batting game rental price includes standard set up. Standard setup is considered an area within 80 feet of sufficient electrical supply. Delivery and removal within included delivery area with no restrictions for delivery, set up or pickup.

Renter is responsible for missing or damaged game parts. We are not responsible for searching or hunting for missing parts upon pickup.
Download Our Sports Game flyer with all of our
Sports Games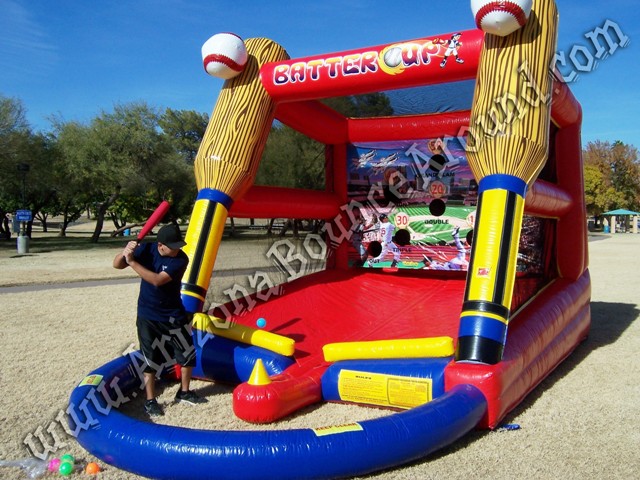 Try to bat the baseballs thru this baseball backdrop to score points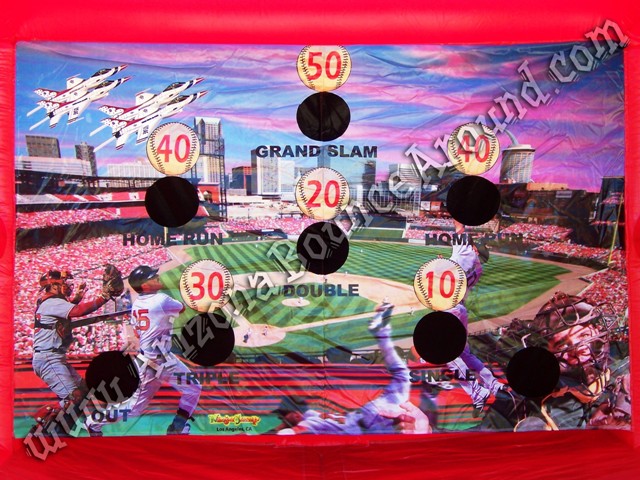 All of the baseballs roll down this inflatable baseball game ready for the next batter inline