Zorb Ball Race Track
Zorb Ball race track rentals in Phoenix Arizona for Zorb Ball races. Our Inflatable Zorb Ball track is 75 feet long and includes 2 giant Zorb Balls big enough for kids or adults
Our Zorb Ball race track is available in 2, 3, 4, 5 or 7 lanes for super high output at events. Our Zorb Ball rack track features safety walls at both ends. Our Zorb Balls are 10 feet tall perfect for teens or adults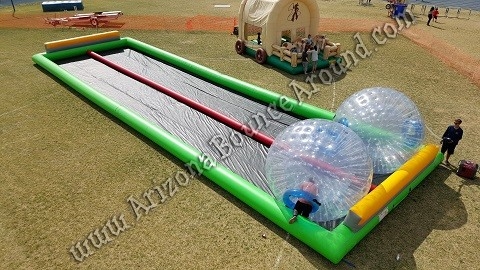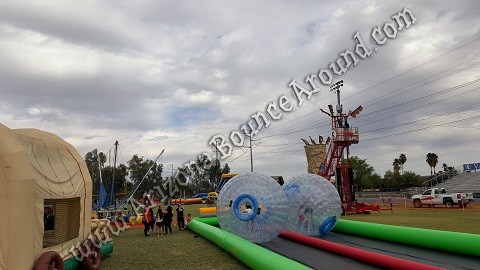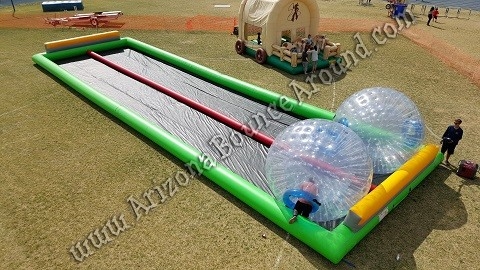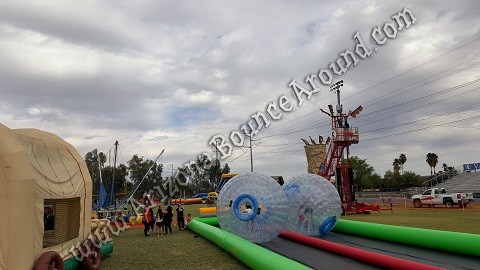 Rent Zorb Ball Race tracks in Phoenix, Scottsdale or Tempe Arizona
Zorb Ball Race Track
Starting At:


The more you rent the more you save on Zorb Ball race tracks
Available in 2, 3, 4, 5 and 7 lanes
*restrictions apply

Minimum space required
30 ' (9.14 m) wide
12 ' (3.65 m) tall
85 ' (25.90 m) long
Our Zorb Ball race track rentals are available in 2, 3, 4, 5 or 7 lanes for super high output at events. Our Zorb Ball rack track features safety walls at both ends so the Zorb Balls wont go over the walls. Our Zorb Balls are 10 feet tall perfect for kids 8 and up, teens and adults.
This game is super popular at parties and events for kids used at school carnivals, church events, birthday parties and more. This is the perfect game for team building or part of a big obstacle course.
Having multiple lanes really helps control the lines and we have the ability to add lanes up to 7 for super output.
Be sure to check out our
water walking balls
for summer time parties and events.