Professional 850 WATT Fog Machine
Professional Fog Machine Rentals Phoenix
Professional fog machine rentals really make a party look great and will fill your party room with heavy fog perfect for DJ lights and holiday parties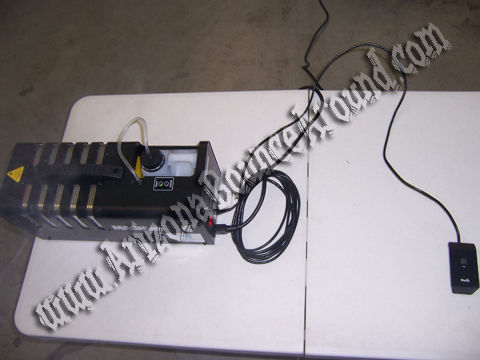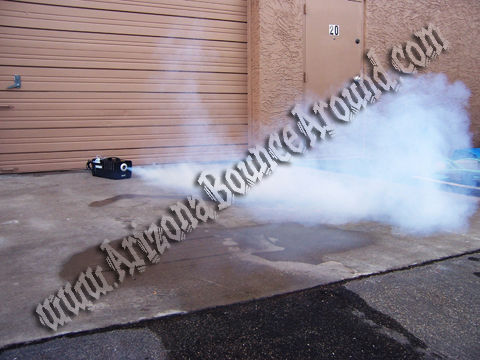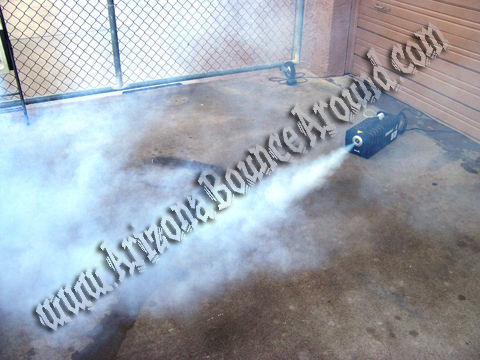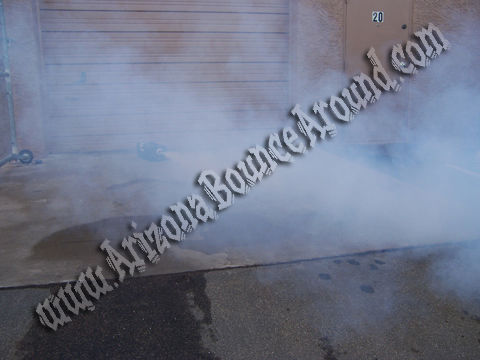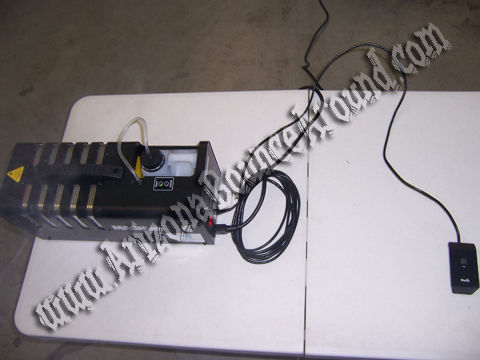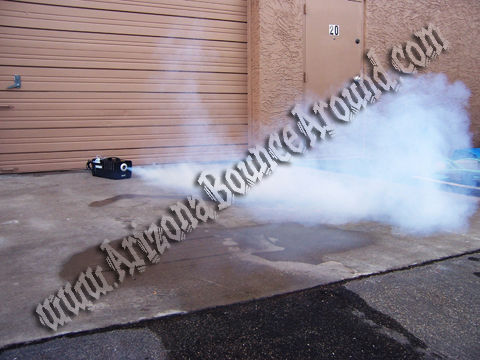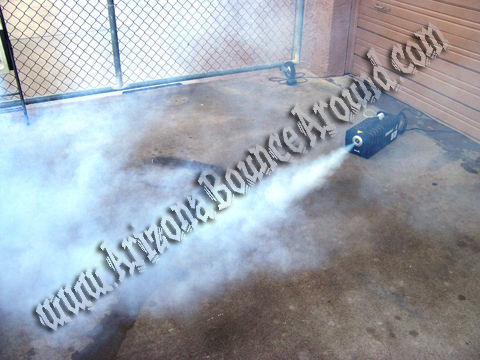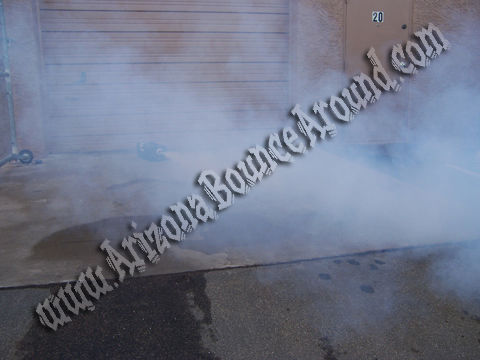 Rent a fog machine today 480-874-3470
Professional 850 WATT Fog Machine
Starting At:


$49.95

/

4 Hours when Delivered
24 hours when picked up and returned
*restrictions apply
Fog fluid is sold separately in quarts for $12.50 or gallons for $31.25. 1 quart of fog fluid will last for 30 minutes of continuous output but since the fog lingers in the air when used indoors you will not need to run the machine constantly to fill the room with fog. 1 Quart of our fog fluid could easily last 4 hours and keep an average size party room filled with fog.
Please note that professional fog machines could set off smoke or fire alarms!!!


Our
Fog Machine
rental comes complete with a wired remote control and is a high volume fog machine suitable for larger indoor parties and covers up to 7062 cubic feet or 200 meters 3 with only 1 machine. It also works outdoors. Whether you want to fog up a dance floor or adding a little extra fog to your event, this fog machine will cover the area needed.
Add some of our
dance party lights
to your fog machine for the perfect dance party.
This fog machine can operate at angles from 45 degrees upwards or downwards and can be put on a tripod stand, on a table or on the floor. We can pair up to 2 machines on the same remote for super output. 2 machines will easily fill a full-size indoor basketball court.
Rent a Professional Fog Machine in Phoenix Scottsdale AZ today from Arizona Bounce Around for your next party.