Giant Inflatable Santa with or without blowing snow
Rent a Giant Inflatable Santa in Phoenix Arizona with or without blowing snow
Our giant snow blowing Santa is simply amazing and comes with a wireless remote to amaze the crowd at any holiday party or event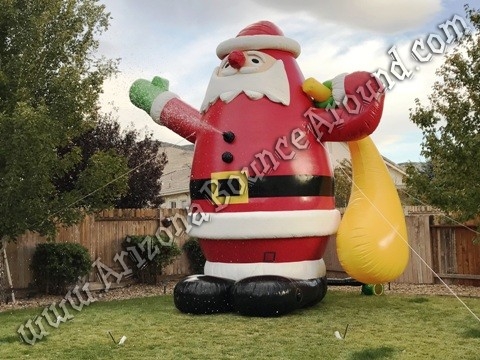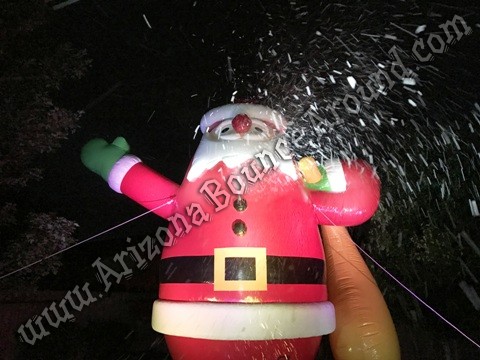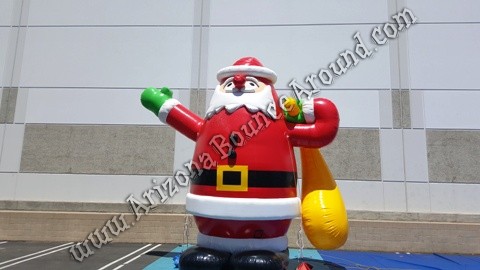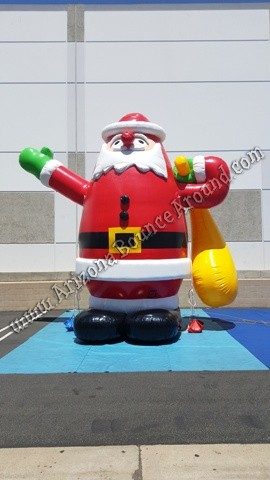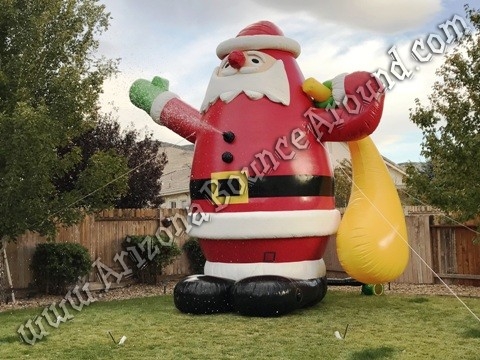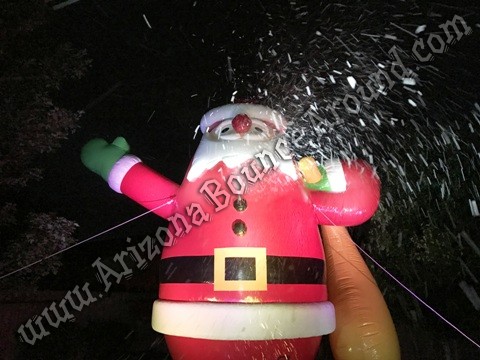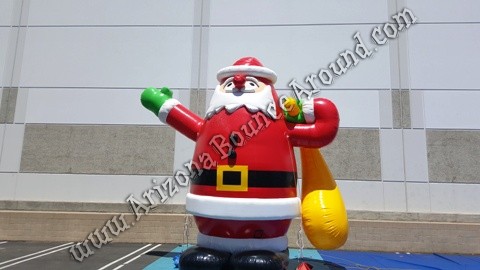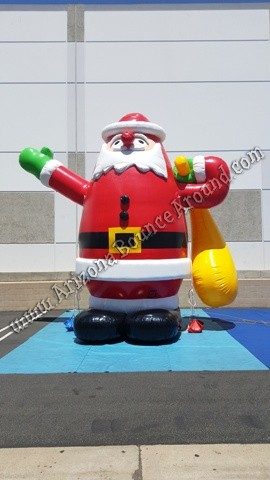 Rent a giant Santa Claus today 480-874-3470
Giant Inflatable Santa with or without blowing snow
Starting At:


$289.00

/

4 Hours
Inflatable only or $688.00 plus snow fluid for the complete snow blowing Santa
*restrictions apply

Minimum space required
15 ' (4.57 m) wide
20 ' (6.09 m) tall
15 ' (4.57 m) long
If you plan to rent our 18 foot tall snow blowing Santa here are some details on the blowing snow.

Each liter of snow fluid will last around 3 minutes on high and around 5-10 minuets of continues light snow fall. Artificial snow fluid is sold separately and not included in the rental price.We sell the snow fluid by the liter for $12 each, $50 for 5 liters or 20 liters for $149. This snow blowing Santa has a 20 liter tank and uses allot of fluid. A 20 liter tank will last about 50 minutes on max output.

The artificial snow is basically small pieces of non-toxic foam that will disappear after a short time on the ground and has the real look of snow fall. The snow fluid will not stain and is 100% biodegradable but will make the floor slippery.

You don't even need to know how to make snow because we have it all ready to rent in a pre mixed compact snow machine. Our snow blowing Santa comes with a wireless or DMX remote control and you can adjust the size of snow flake from fine to heavy from the remote.

This Snow Blowing Santa can olny be found at Arizona Bounce Around.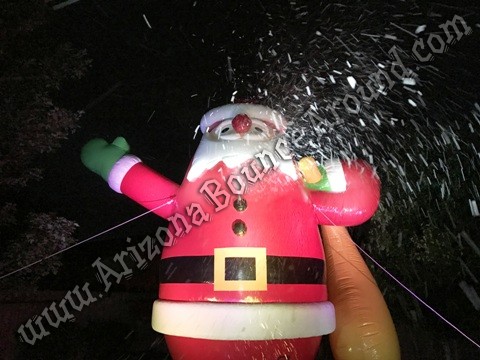 Our giant inflatable Santa can be rented as a giant snow blowing santa or as a huge attention getter perfect for holiday parties and events in Arizona