25' Climbing Rock Wall - 2 Person Bungee Trampoline Combo
Rock climbing wall rental with 2 person bungee trampoline
Bungee trampoline and rock climbing wall all in one space. If you can't decide on a bungee trampoline or a rock climbing wall than we have it solved. Our rock wall bungee trampoline combo is the perfect party rental idea for kids entertainment in Arizona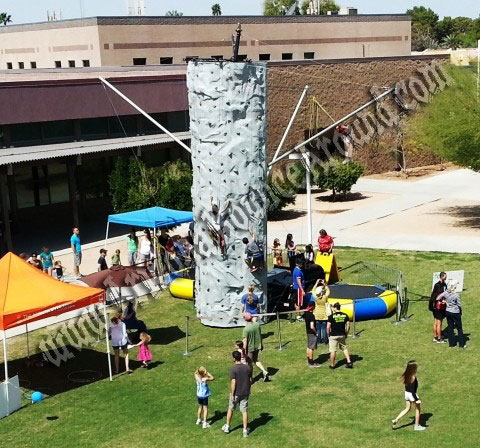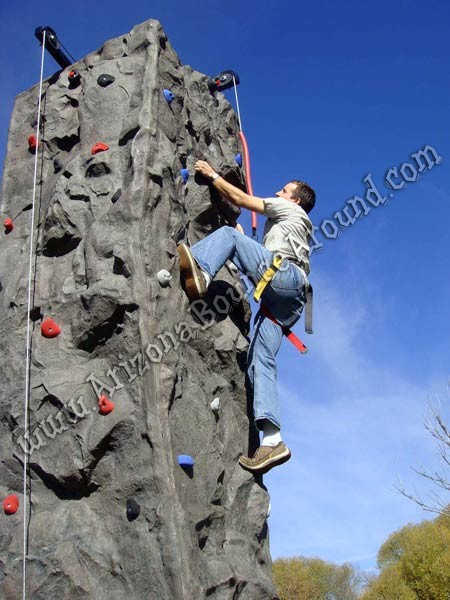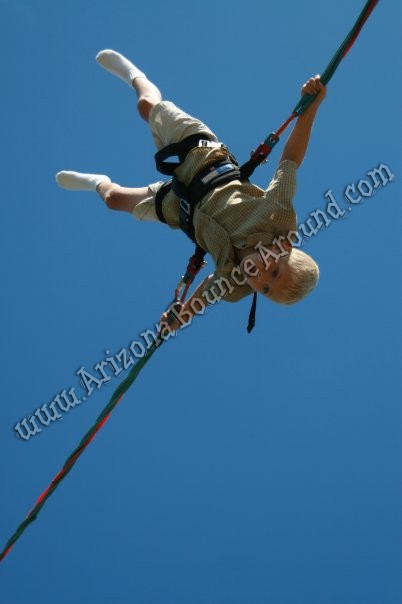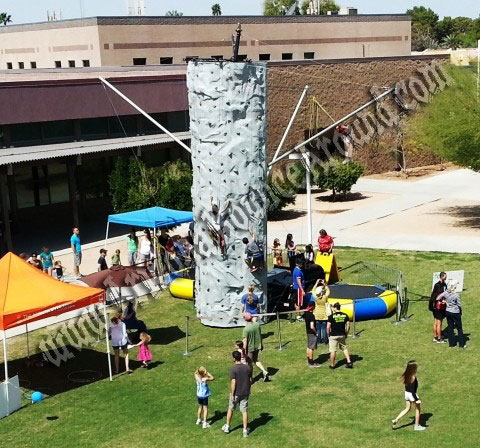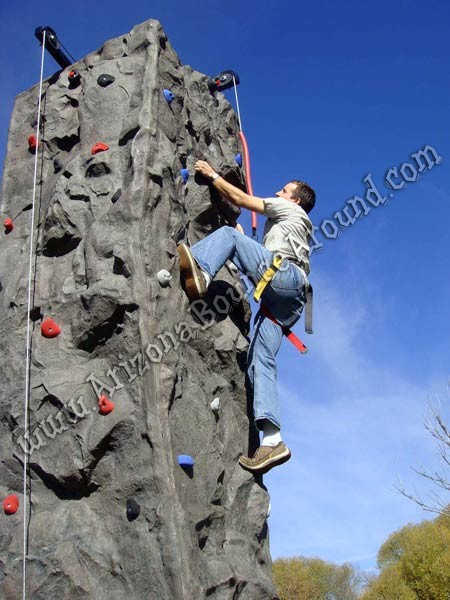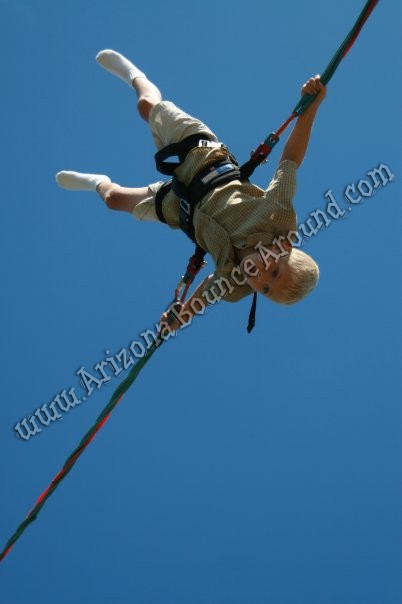 Rent a rock wall bungee trampoline today 480-874-3470
25' Climbing Rock Wall - 2 Person Bungee Trampoline Combo
Starting At:


$1399.00

/

3 hours
($175.00 per additional hour)
*restrictions apply

Minimum space required
40 ' (12.19 m) wide
27 ' (8.22 m) tall
20 ' (6.09 m) long
Our rock wall bungee trampoline rental price includes 1 staff to harness and help the rock climbers use the rock climbing wall and 2 staff for the bungee trampoline.
All rock walls and bungee trampolines need to have current inspections required by the state of Arizona. All of our rock walls and bungee trampolines have current state inspections. Not all rental companies coply with this requirement so mak sure when choosing a rental company for carnival rides or rock climbing that you choose a rental company with state inspected rock walls.
This bungee trampoline rock wall combo is pulled with a vehicle and needs room to turn and maneuver into place so driving to the setup area is a must. We rent an
inflatable rock wall
that will fit into courtyards and inside gyms and has more flexibility for set up if you need along with a 4 station
bungee trampoline
.
We also rent fence for
crowd control
and offer a
rock wall bungee trampoline
combo. We are your
rock wall rental
super store serving all of Arizona with portable rock climbing equipment.
We have a full staff of party
event planners
here to help you plan your next party or event.