Sleigh Rides
Horse Drawn Sleigh Rides in Phoenix, Scottsdale, Tempe, Chandler or Gilbert Arizona
Hire Sleigh Rides for parties and events in Phoenix or Scottsdale Arizona. Our no snow needed Sleigh Rides are perfect for private or public holiday parties or events needing sleigh rides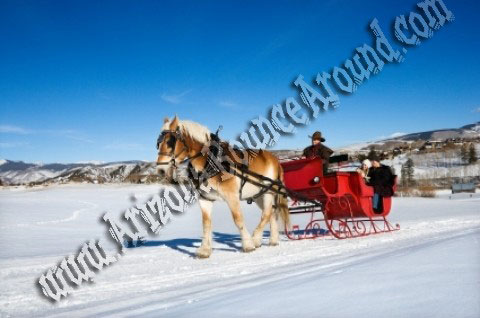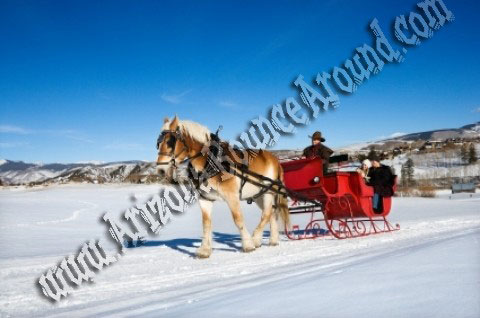 Rent Sleigh Rides in Arizona 480-874-3470
Sleigh Rides
Starting At:
$699.00 / 2 hours
($249.00 per additional hour)
*restrictions apply
Our sleigh rides can be used without snow because our horse drawn sleigh's have wheels on them so they can be used in the Phoenix Scottsdale area where its nice all winter long. Perfect for holiday parties or neighborhood tours. How about sleigh rides around your community to see Christmas lights and neighbors. Our no snow needed sleigh rides are pulled by a horse for the perfect holiday experience.
Have real sleigh rides at your company party to make it a fantastic experience for your employees and their families. Great for photos, Facebook and video opportunities.
Our sleigh rides are priced at a 2 hour minimum so no discount for shorter rental times.
We rent
snow machines
and many other holiday party rental needs like
tables and chairs
,
propane heaters
,
Stage and dance floors
,
Frozen Margarita machines
and more. Not to mention being a leader in kids entertainment rentals.
Download Our Holiday Party flyer with all of our
Holiday Ideas
No Snow Needed Sleigh Rides for hire in Phoenix AZ.
We are your holiday party rental super store with real sleigh rides. Our no snow needed Sleigh rides are perfect for company holiday parties or riding around the neighborhood with friends.
Rent sleigh rides today by calling 480-874-3470