10.5 Foot Human Snow Globe with Blowing Snow Inside
Our 10.5 foot tall human snow globe features blowing snow inside for holiday snow globe parties
This Human Snow Globe rental price includes blowing snow and 1 staff to help operate the snow globe. Our inflatable snow globe makes a perfect photo booth for holidays with a snow covered backdrop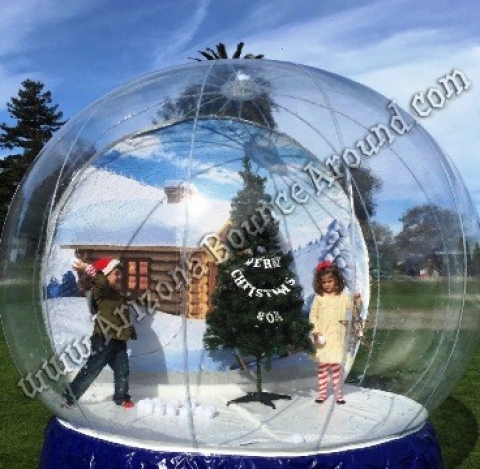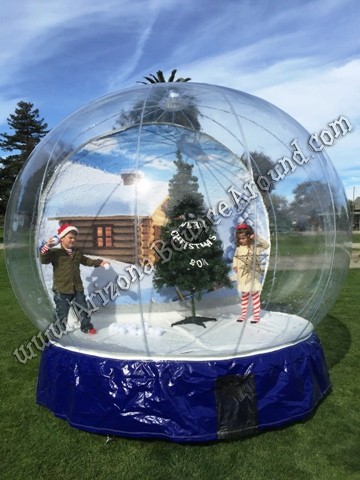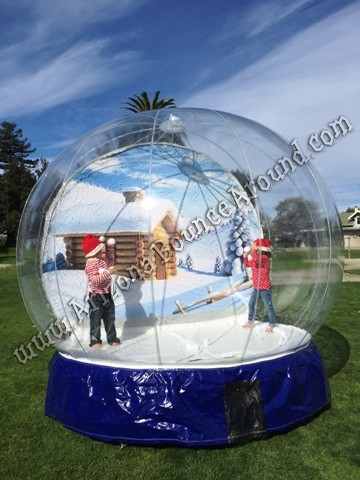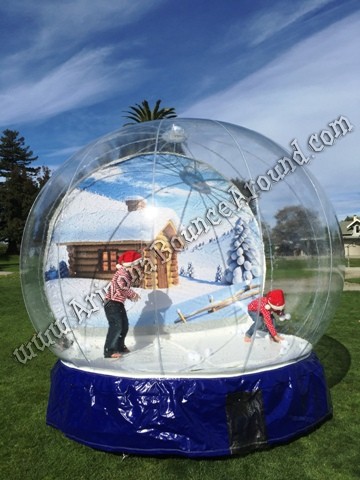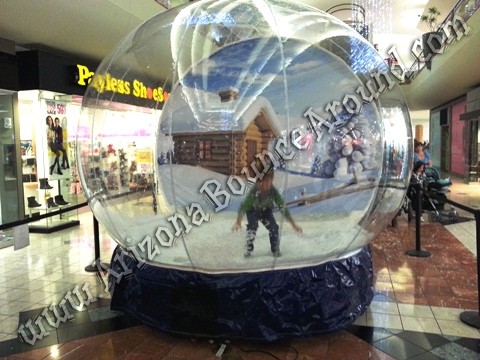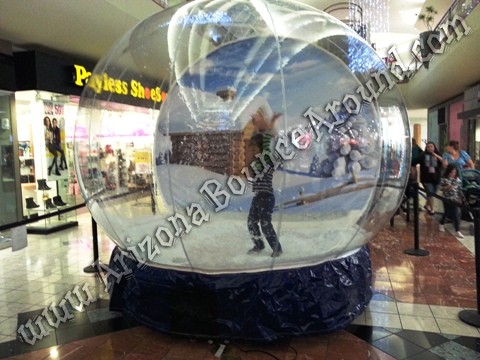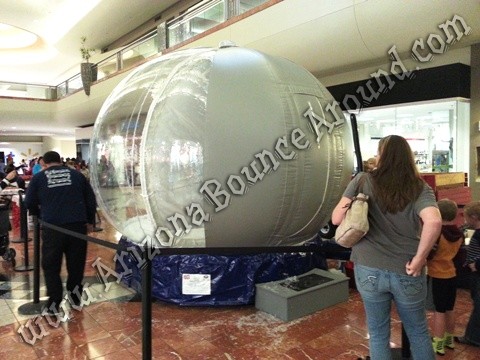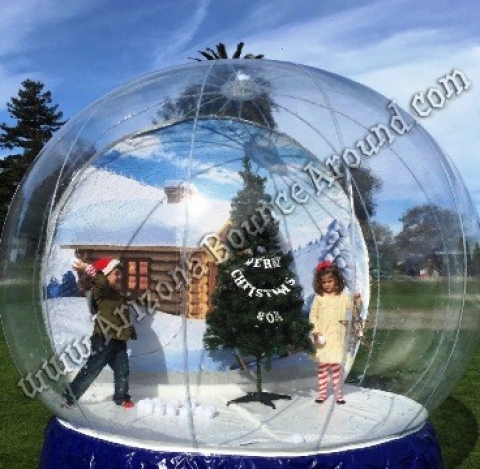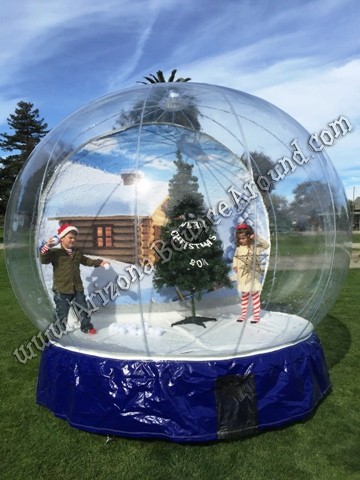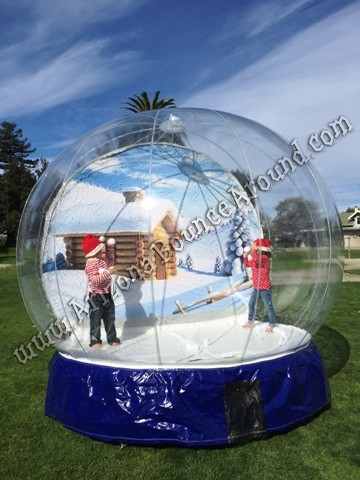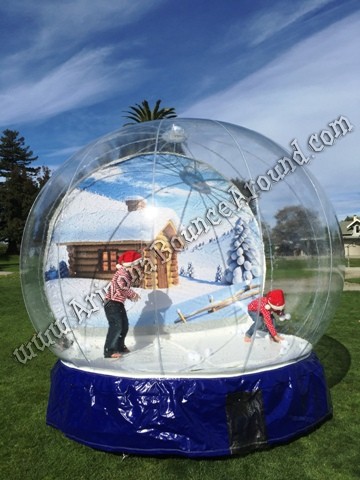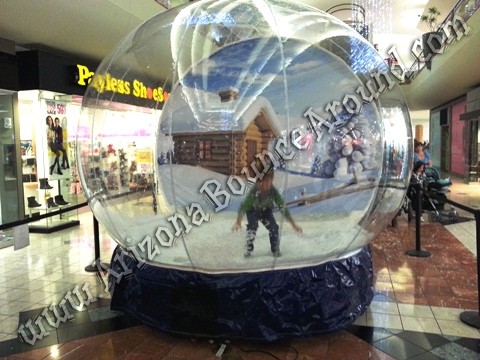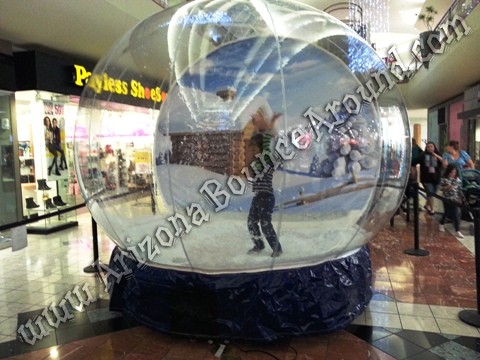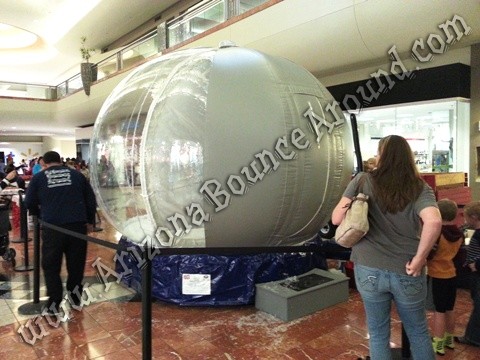 Arizona Human snow globe rentals 480-874-3470
10.5 Foot Human Snow Globe with Blowing Snow Inside
Starting At:


$975.00

/

3 hours
($100.00 per additional hour)
*restrictions apply

Minimum space required
12 ' (3.65 m) wide
12 ' (3.65 m) tall
12 ' (3.65 m) long
This Inflatable snow globe is perfect for any holiday party or event and features blowing snow and 1 staff to operate the snow globe. This snow globe has an easy to enter step system and inside support pole so the snow globe doesn't collapse when you enter and exit. It also features a hard floor inside making it really stable during use. The snow fall inside is simply amazing and gives it the real snow globe effect during operation.

Our 10.5' tall snow globe has a snow cabin backdrop and very clear dome for crystal clear photos and will hold between 4 to 10 people depending on the size of the people. We also rent 15' and 20' snow globes for larger space inside but they do require more space to use as well. We will have more photos and video of this snow globe in action soon.


---
Here is some feedback from Microsoft about our human snow globe being used during the 2014 Holiday shopping season in the Scottsdale Fashion Square Mall.

Thank you again for partnering with the Microsoft store to generate excitement and activate our hallway zone.

• We saw higher traffic into the store.
• Numerous customers provided positive feedback about hosting the snow globe.
• Corporate executives were extremely excited about the innovation for using that space.
• Team members were able to participate which assisted with team moral.
• The snow globe provided a continuous line in front of the store allowing team members to engage potential customers.
• Customers intending to purchase games at Game Stop ended up purchasing games from the Microsoft store due to stopping at the snow globe.

I look forward to continued partnerships.

Happy Holidays!


Download

Our Holiday Party flyer with all of our

Holiday Ideas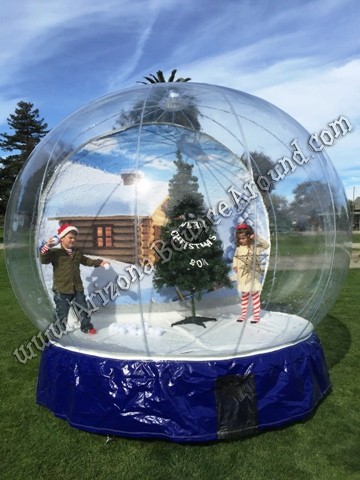 Our snow globe is featured outdoors with Christmas tree prop and snow balls for snow ball fights inside the snow globe for great photos of the kids or family so rent a snow globe for your next holiday party or event.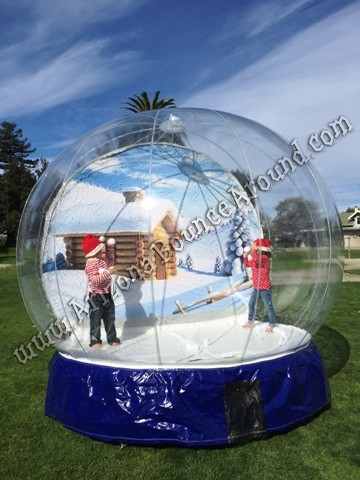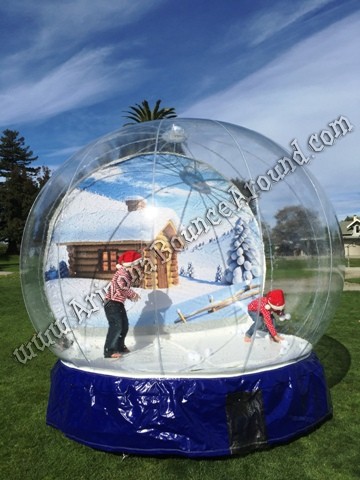 Our 10.5' human snow globe rental price features a hard floor and inflatable snow globe so it's very stable to walk around inside and will not colapse or fall over while being used. Not all human snow globes have this feature. Rest assured that all of our snow globes are high quality and have been well researched and tested. We rent the finest snow globes in Arizona and have a wide selection including 10.5', 15' and massive 20' snow globes for rent.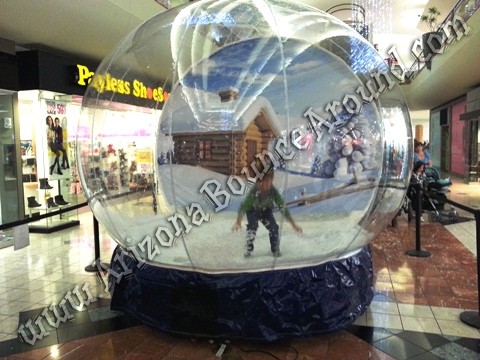 Our snow globe really blows snow and people go crazy for it. Our professional snow globe rental price includes artificial snow and 1 attendant to operate the snow globe like the one featured here at Metro Center in Phoenix, Arizona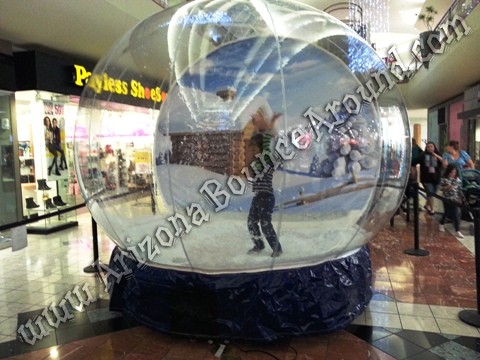 This kid is having so much fun in our human snow globe playing in the snow as his parents take photos of him for holiday cards and Facebook posts.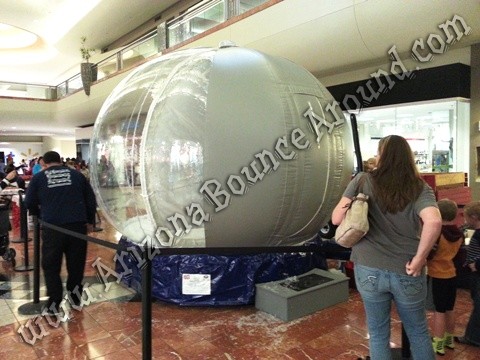 Our human snow globe has an easy to enter rear zipper and step not found on most snow globe rentals. Our human snow globe is the perfect photo booth for holiday events like the one at Metro Center in Phoenix, Arizona