Table Cloth & Linen Rental
Rent Table Cloths and Linen Rentals in Phoenix, Scottsdale, Tempe, Chandler, or Gilbert Arizona
We have a full selection of professional linens and tablecloths available for customer pickup or delivery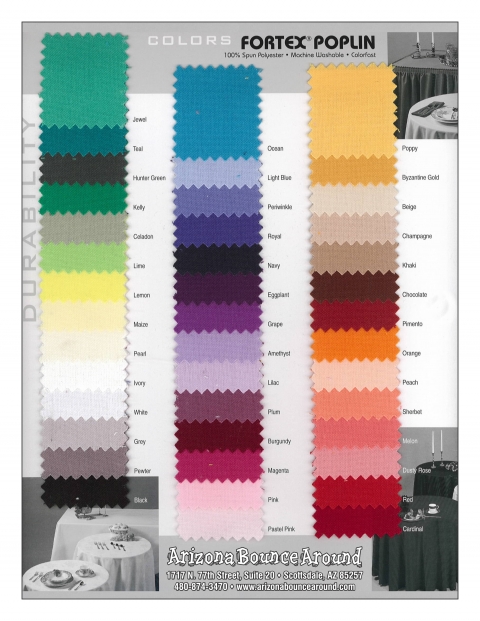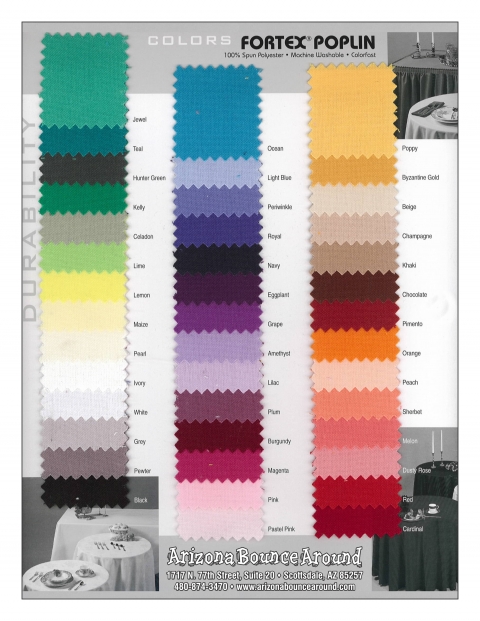 Rent Linens or Tablecloths in Phoenix 480-874-3470
Table Cloth & Linen Rental
Starting At:
$12.50

/

24 hours
*restrictions apply
Rental time and price will vary if picked up or delivered.
Rent linens in all colors and shapes starting at only $12.50 per linen when picked up. $16.50ea. when delivered with other items. We have full length linens and lap length to fit any size table. You can rent linens only and pick them up from our Scottsdale location or we can deliver the table cloth linens.

We also rent overlays and chair covers.
Download Linen size and color charts