Inflatable Haunted House Rental
Inflatable Haunted House Rentals In Phoenix, Arizona. Rent A Portable Haunted House Or Haunted Maze
Our Inflatable Haunted House rental is 42 feet wide, 24 feet long & fits up to 24 people at a time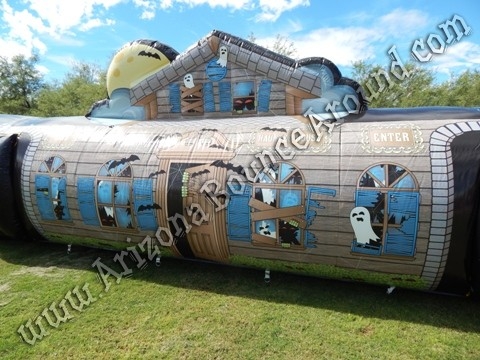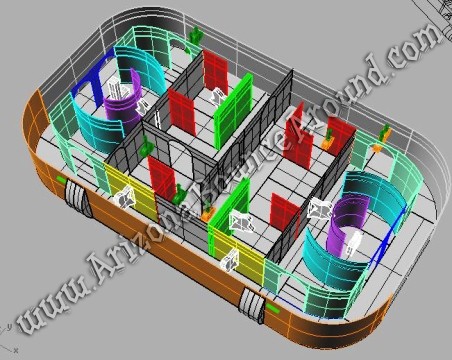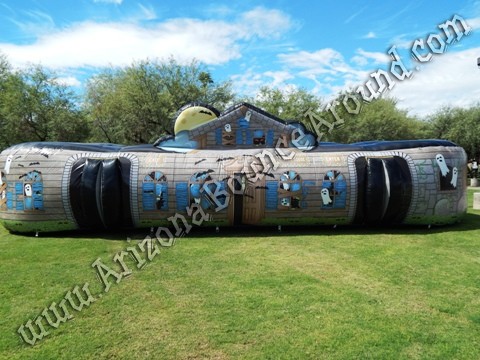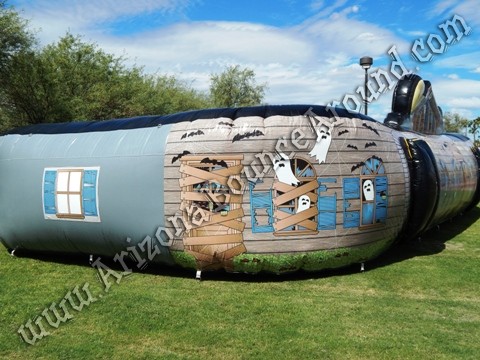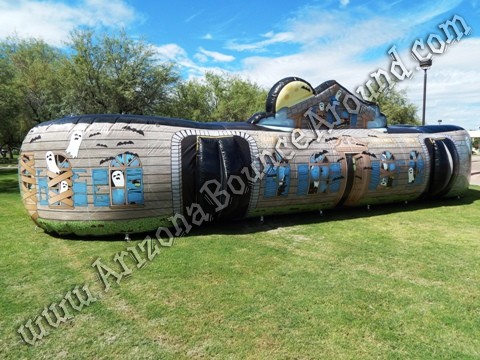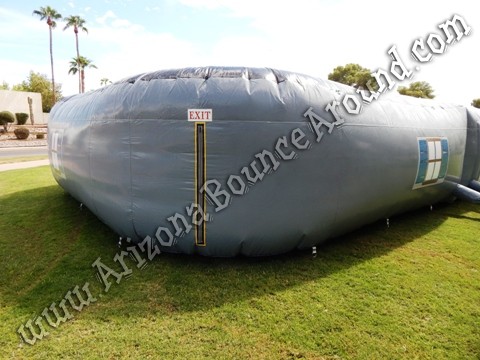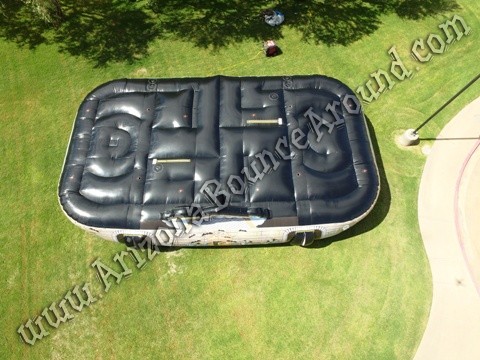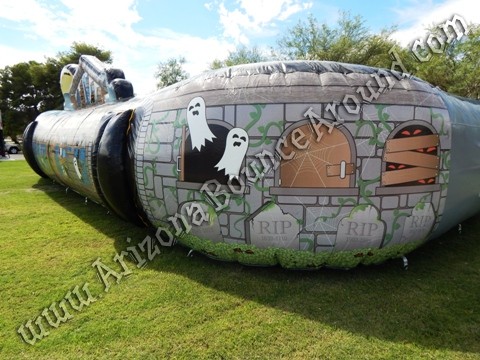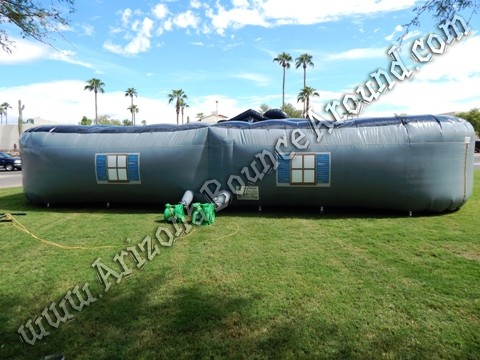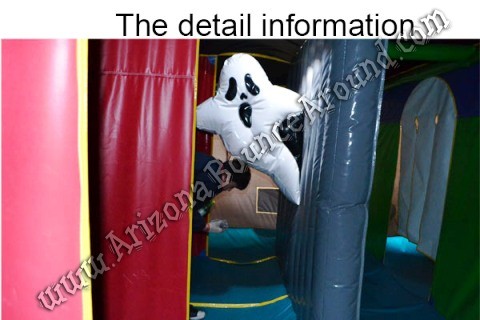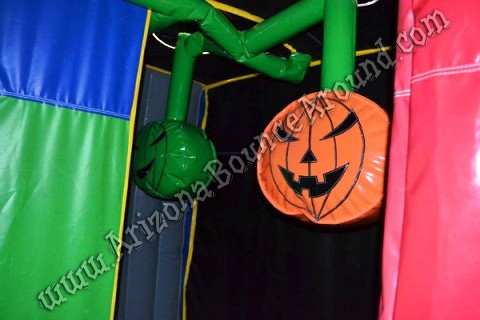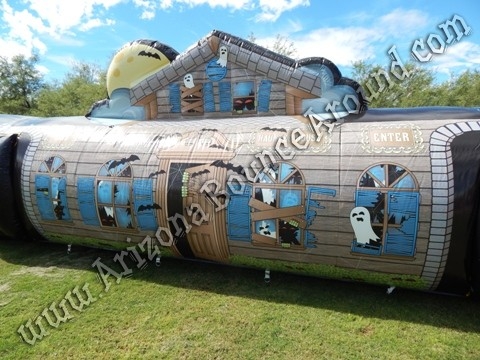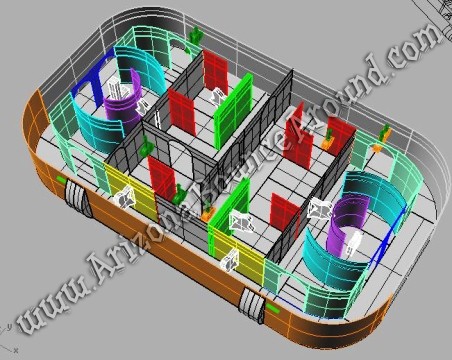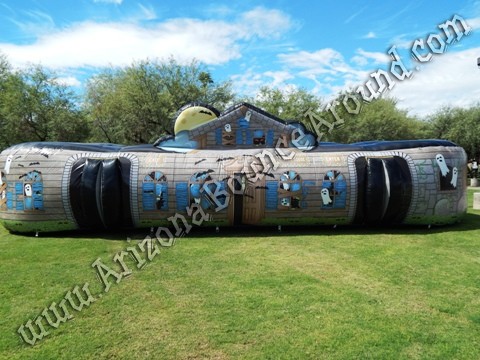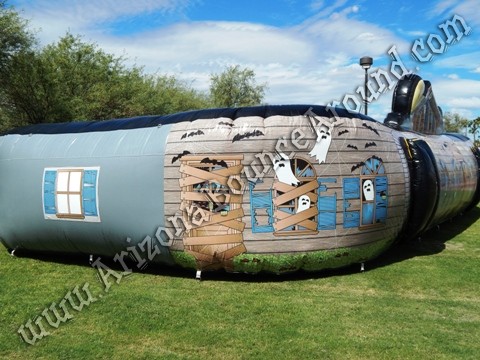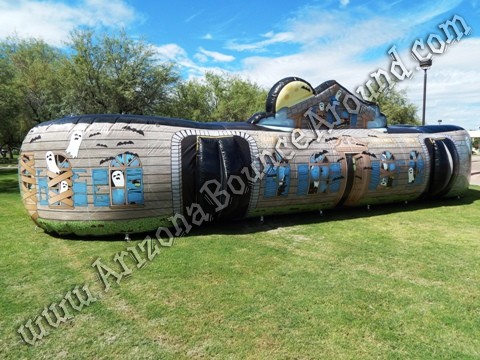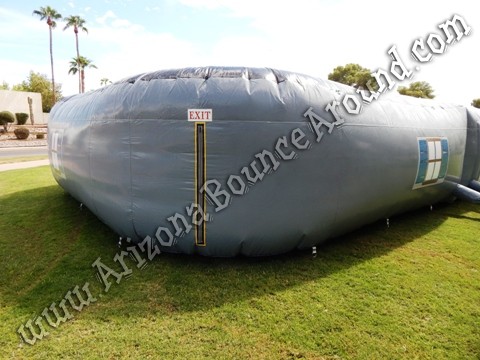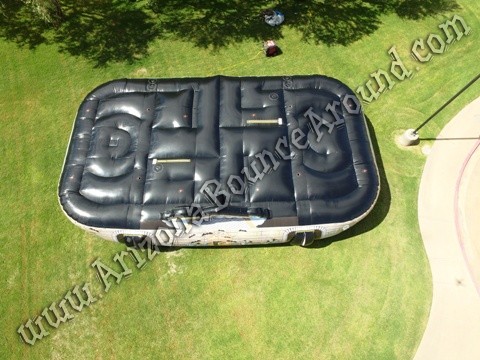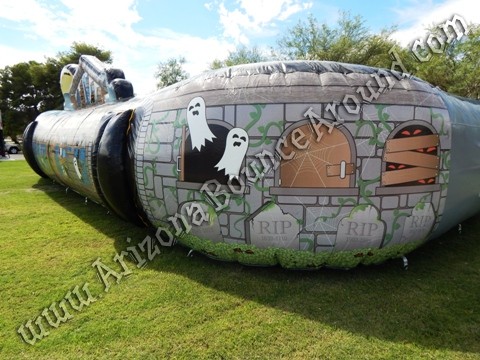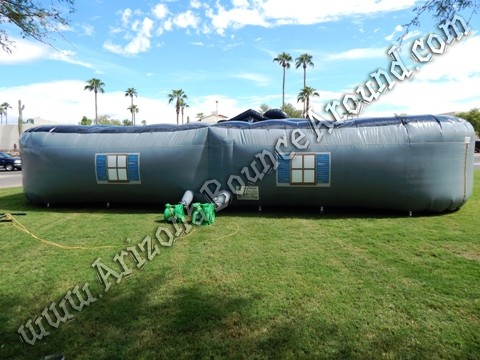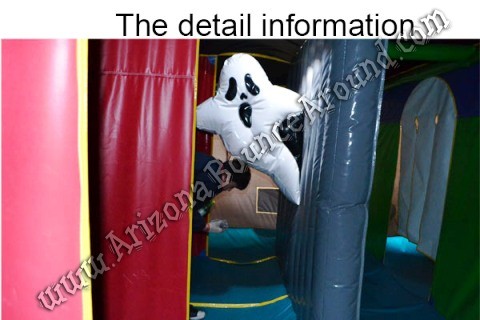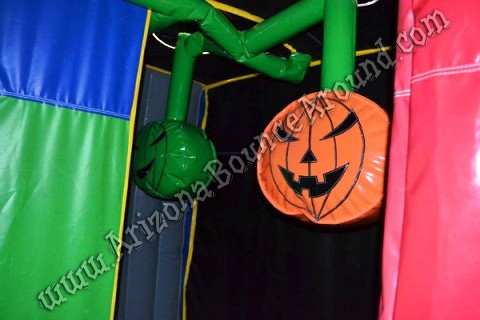 Rent A Portable Haunted House Maze 480-874-3470
Inflatable Haunted House Rental
Starting At:


Call For Pricing
*restrictions apply

Minimum space required
50 ' (15.24 m) wide
12 ' (3.65 m) tall
30 ' (9.14 m) long
Our Inflatable Haunted House is 42 feet wide, 24 feet long & fits up to 24 people at a time perfect for Halloween and fall festival events.
We have lots of options and ideas for this attraction but the most popular options are adding
fog
, strobe and
black lights
. Black lights only will add just enough light inside to keep it scary but still be able to see. Adding fog with the black lights gives it the real creepy look but requires someone to man the fog machine in the back of the inflatable. Adding
strobe lights
is recommended if you plan on having people inside to scare people as they walk thru.
Making it a scavenger hunt is another great idea by buying a bunch of cheap flashlights and give to the people before they walk thru. This method is even better when you use fog inside.
Adding fog or
high power strobe lights
to the outside of the haunted house will give it a great look but will require someone to operate the fog machine and doesn't work well if its windy.
Add a
Haunted Bounce House
or
Monster High Bouncer
to your order for the complete package.
We also offer this Haunted House Maze as a haunted laser tag arena with up to 12 players.
Page 799-4-25
Takes 3 Black Light LED Bars $45ea
Takes 3 Maze strobe lights $19.95ea
Takes 1 Fog machine $49.95 plus fluid $12.50 per qt or $31.25 per gallon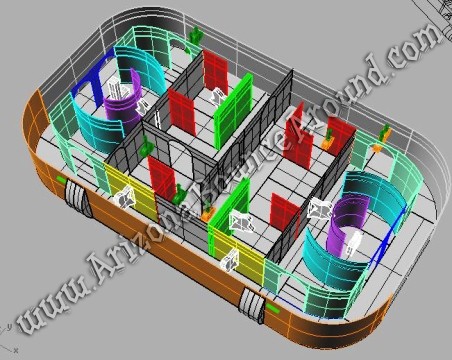 Inside the Haunted House Maze is a series of halls, rooms and obstacles to navagate thru making the flow of people very easy. Fill it with people to jump out and scare people will be very easy because this haunted house maze is so big inside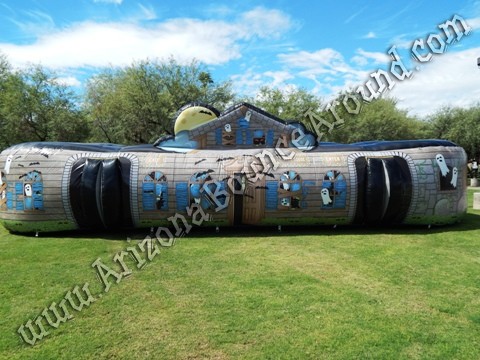 Our Inflatable Haunted House features seperate entrance and exits on the front making it easy to operate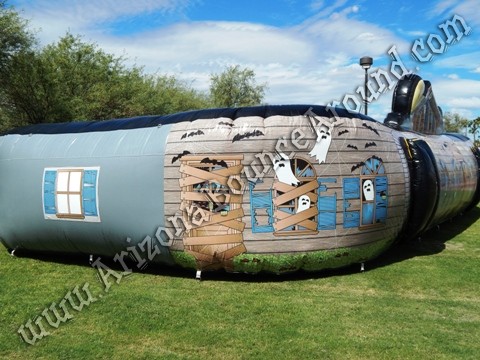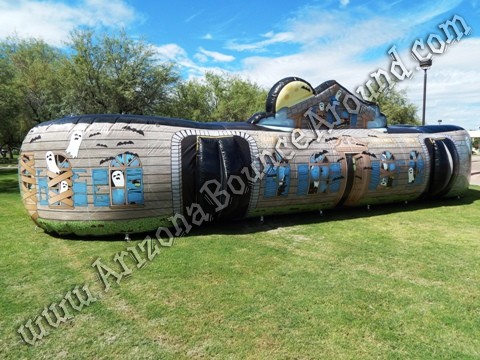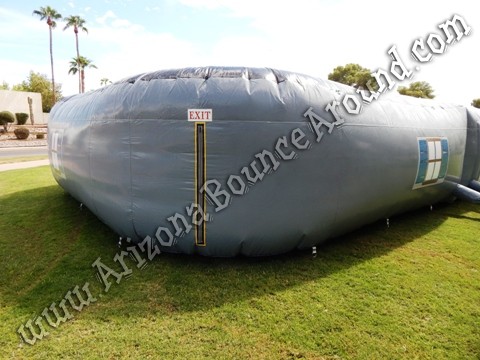 The Haunted House has 6 emergency exits. 2 on the front, 2 in the rear and 2 on top with access to open or close from inside or out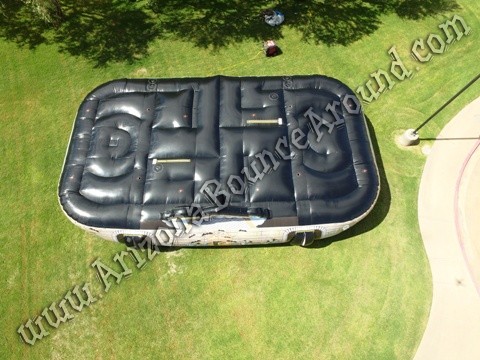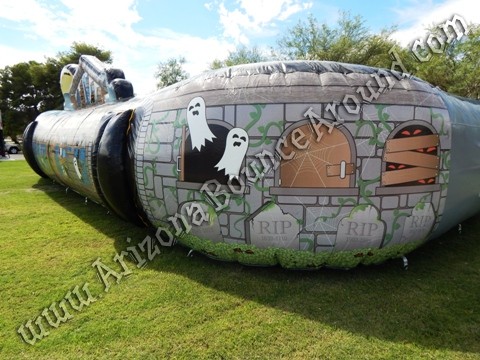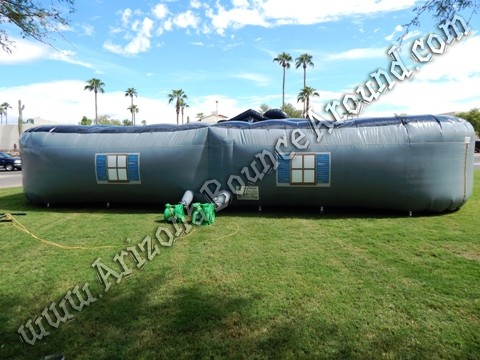 The back of the Haunted House maze requires 2 inflation fans. This is where the fog machine would be placed if added to the haunted house rental