Rocking Sleigh Ride Rental
Rent a Rocking Sleigh Ride for your next holiday party or event in Arizona perfect for kids and adults
Our Rocking Sleigh Ride is a super thrilling carnival ride sure to please everyone at your holiday party and with a seating capacity of 12 at a time will keep the lines moving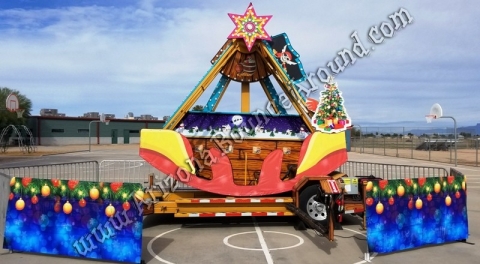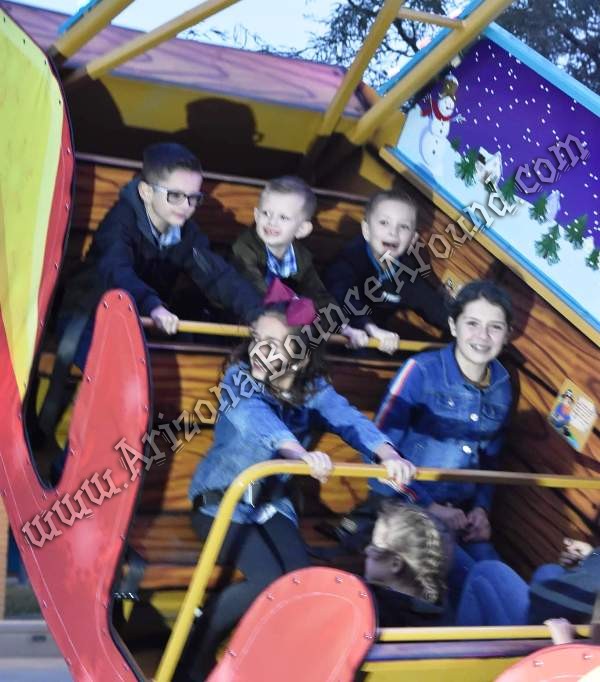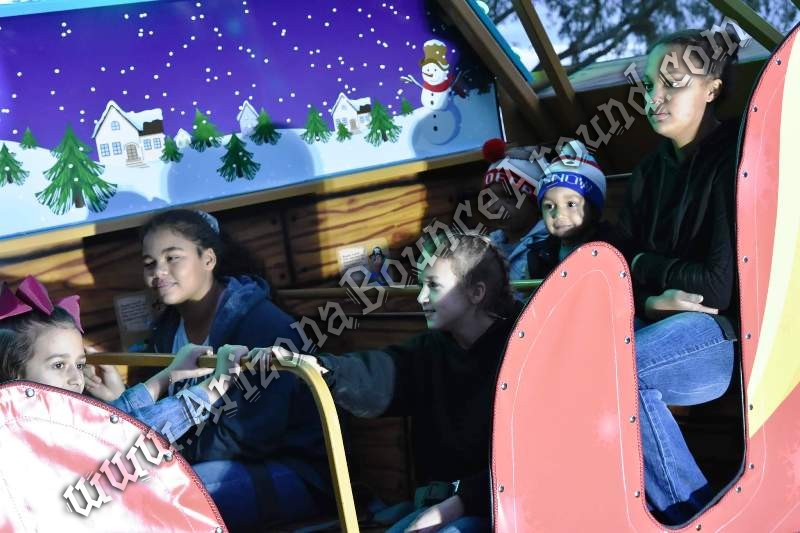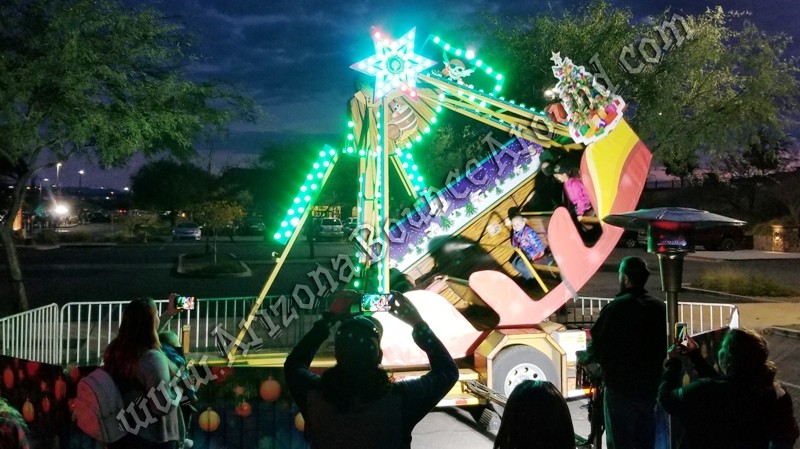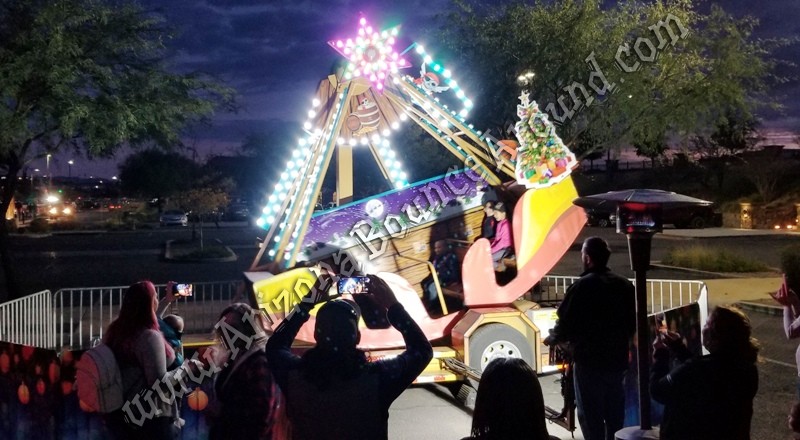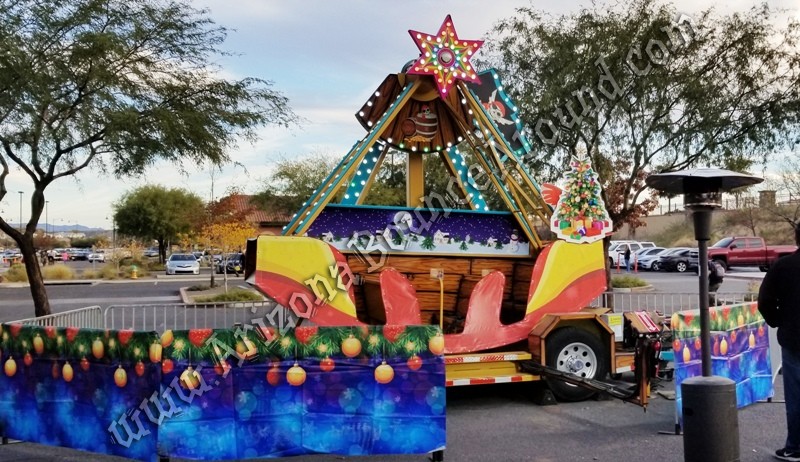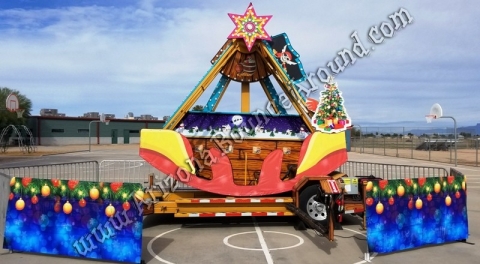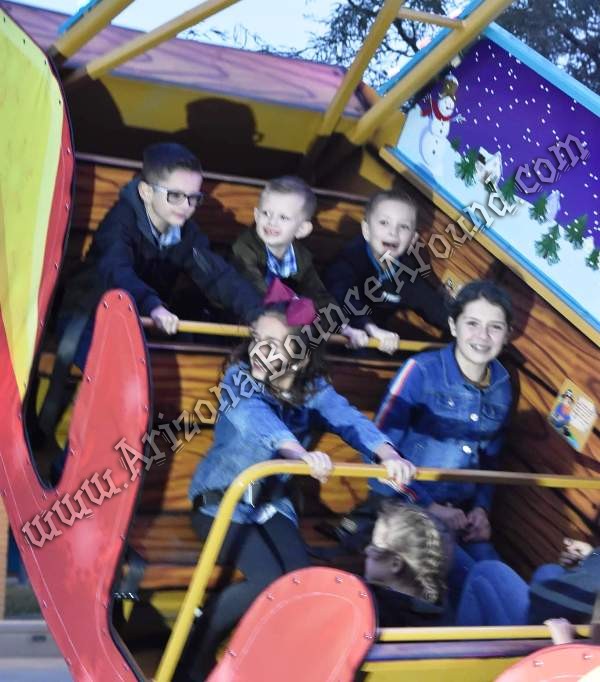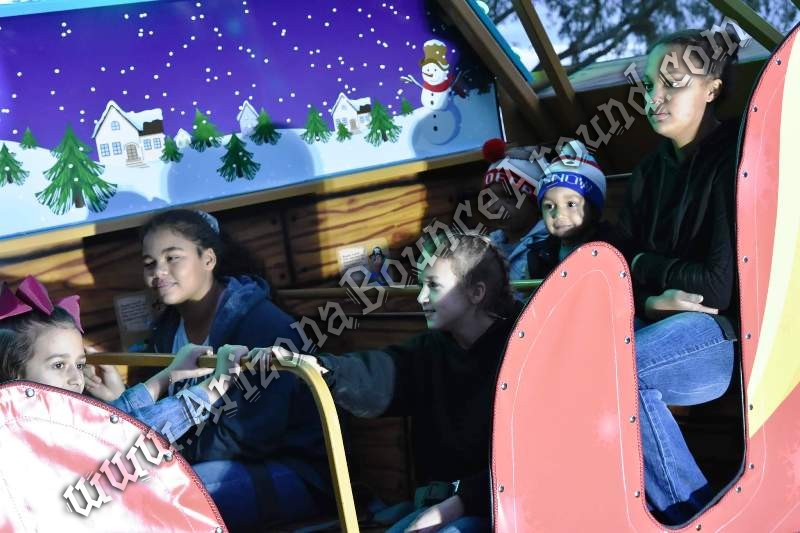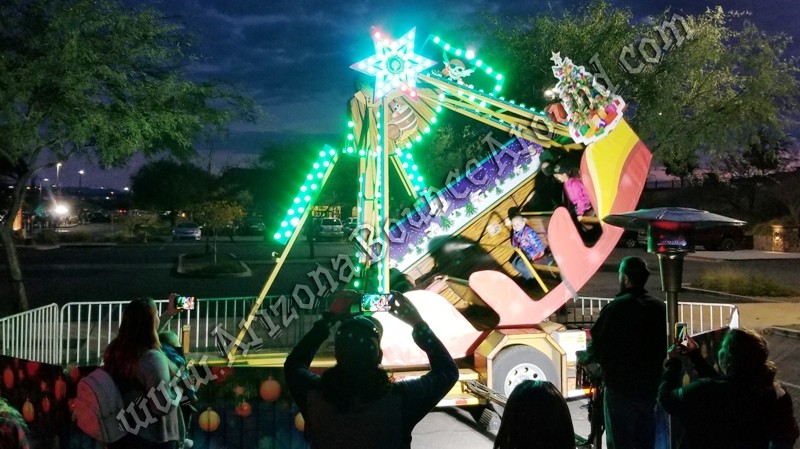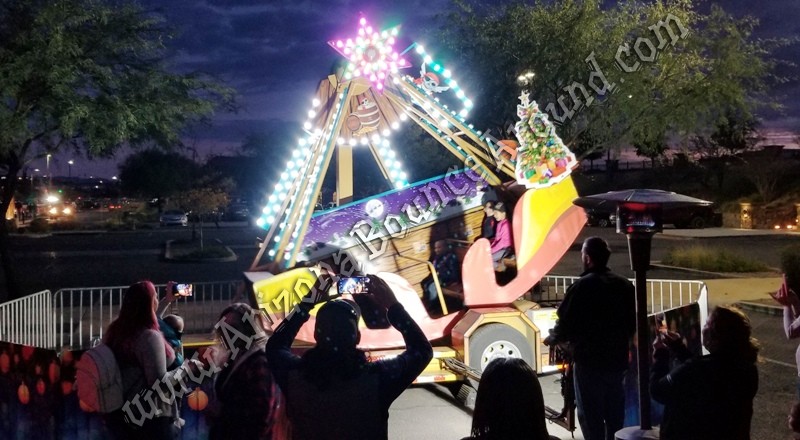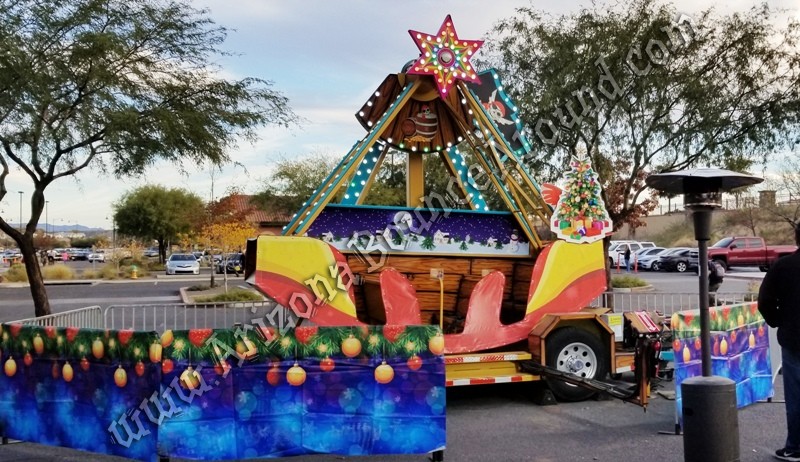 Sleigh Rentals in Phoenix Arizona 480-874-3470
Rocking Sleigh Ride Rental
Starting At:


$1489.00

/

3 Hours
($250.00 per additional hour)
Staff Included
*restrictions apply

Minimum space required
35 ' (10.66 m) wide
15 ' (4.57 m) tall
12 ' (3.65 m) long
Our Rocking Sleigh ride holds up to 12 passengers including kids or adults and comes complete with an operator and power so all we need from you is the space. Our Rocking Sant Sleigh has beautiful artwork and plenty of flashing carnival ride lights to make your holiday or Christmas party look amazing. Our Sleigh Ride is a 2016 model ready for your next holiday party or event.
Our Rocking Sleigh Ride is a high capacity carnival ride for family type events and can be setup on most surfaces. This ride has a space saving design perfect for street setups or where space is an issue.
We have a full selection of
carnival rides
to choose from and all of our carnival rides have current Arizona state inspections.
All of our carnival rides are state inspected and required in the state of Arizona so don't rent a carnival ride from any company that does not have a current state inspected Sleigh Ride.
We have a full selection of holiday themed carnival rides to keep the lines moving at your winter event. We rent carnival rides for Private and Public events and will be sure to recommend the right holiday carnival rides to fit your needs and budget.
The biggest complaint at any holiday party or event is the lines are too long and this problem will be greatly reduced by renting the right rides and activities from Arizona Bounce Around, the holiday carnival ride rental superstore in Arizona since 2002.
Download
Our Holiday Party flyer with all of our
Holiday Ideas