Slap Shot Hockey Game Rental
Rent Slap Shot Hockey games for Ice Hockey parties and events in Arizona
Rent hockey games in Phoenix and Scottsdale Arizona for hockey parties and events. Our inflatable Slap Shot Hockey Game rental price includes real hockey sticks, hockey pucks and ice launch pad so you can play hockey at any event.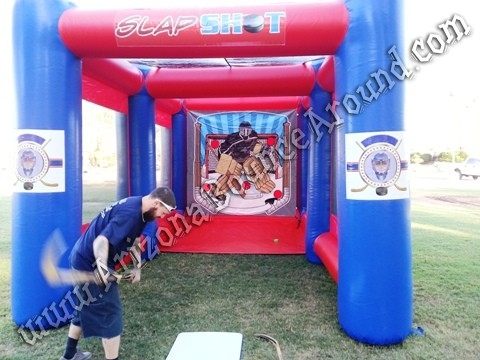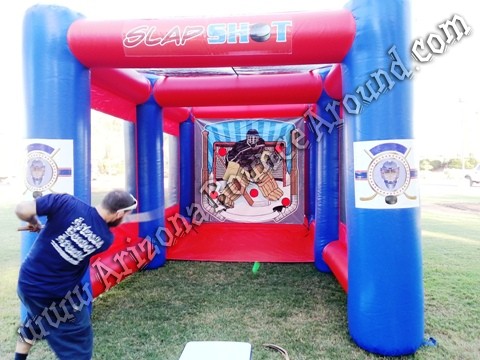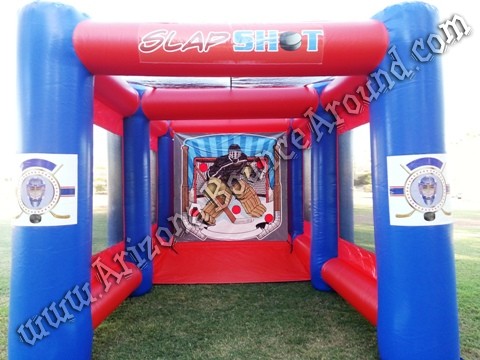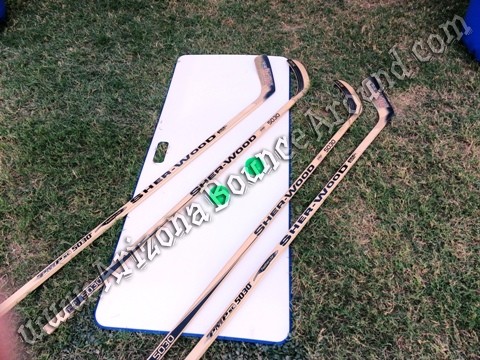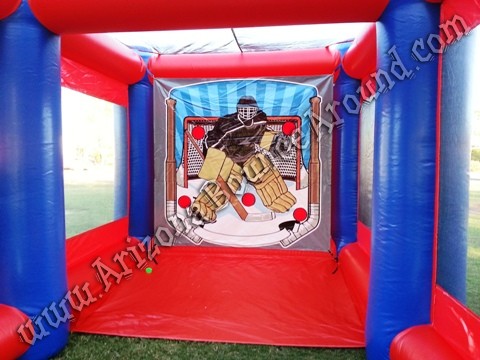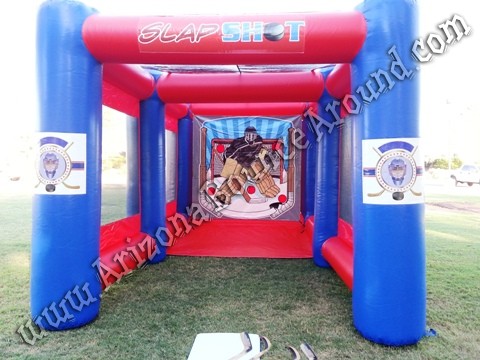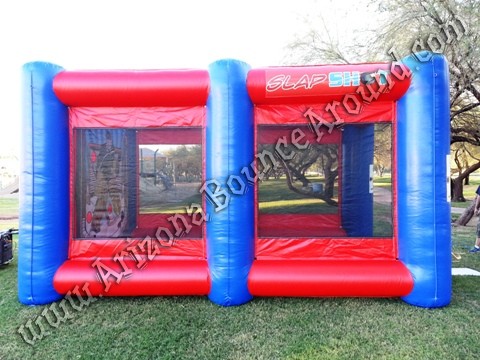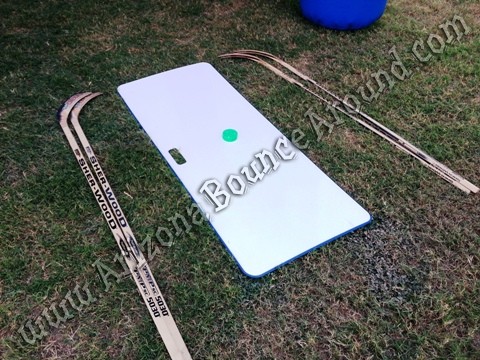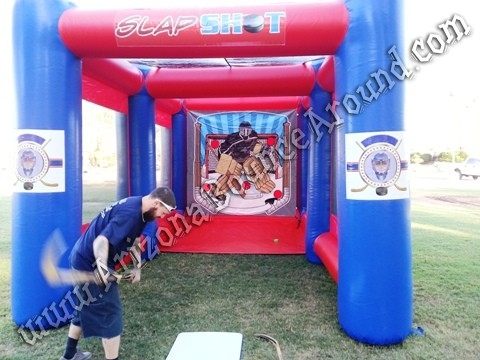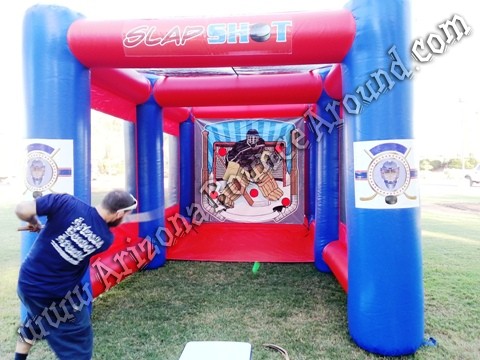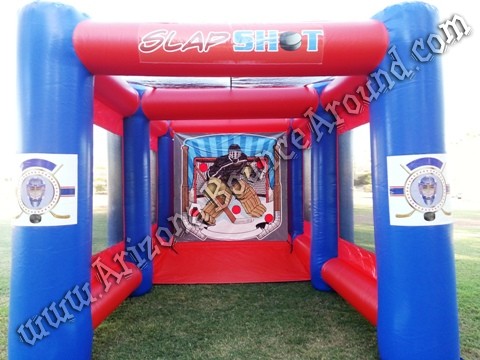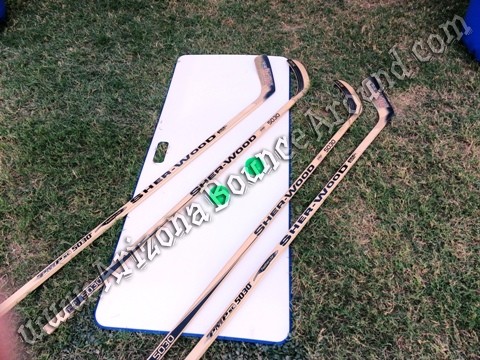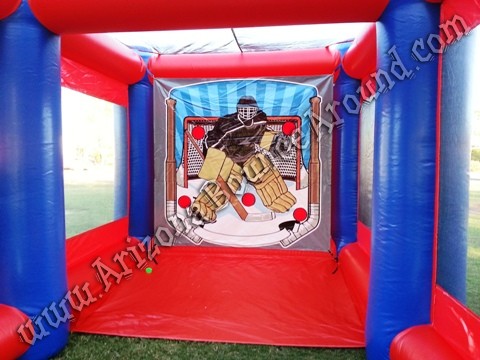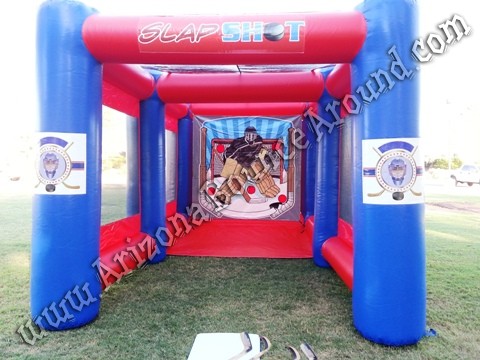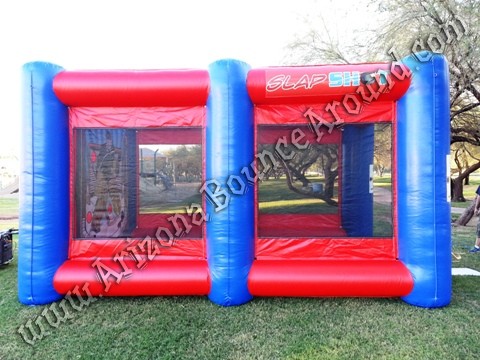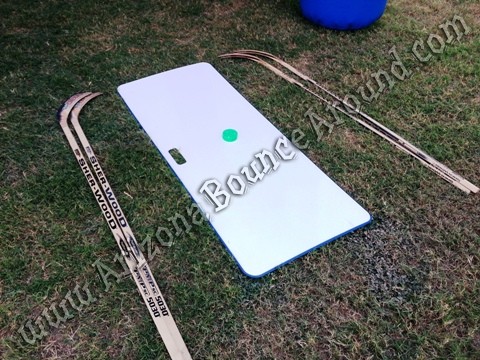 Rent Ice Hockey Games today 480-874-3470
Slap Shot Hockey Game Rental
Starting At:


$219.00

/

4 hours
($10.00 per additional hour)
*restrictions apply

Minimum space required
15 ' (4.57 m) wide
12 ' (3.65 m) tall
30 ' (9.14 m) long
Our Slap Shot Hockey game is a beautiful Inflatable hockey arena ready for some fast slap shots to the goalie backdrop. This hockey game comes complete with 2 kids hockey sticks (one left hand and 1 right hand) 2 adult hockey sticks (one left hand and 1 right hand) 2 bright green hockey pucks and the inflatable hockey arena.
This Ice Hockey game is 18 feet deep front to back plus the space needed to swing the stick so we recommend at least 30 feet of space to be safe. You may want to rent 3
fence panels
for added safety around the players swinging the sticks.
If you want the real ice hockey experience then rent some of our
synthetic ice skating panels
with real ice skates for the perfect hockey challange right at your party or event.
We are a full service sports game rental company in Scottsdale serving all of Arizona since 2002. We have the best selection of quality sports game rentals in AZ so call, click or come by today to start planning your next sports party or event.
Download
Our Sports Game flyer with all of our
Sports Games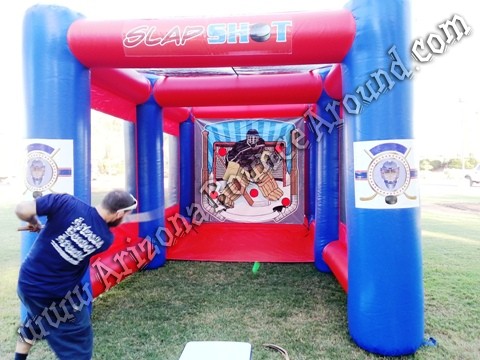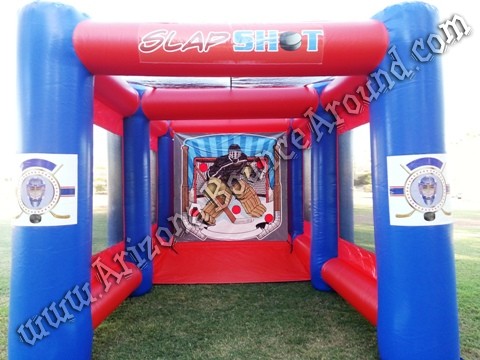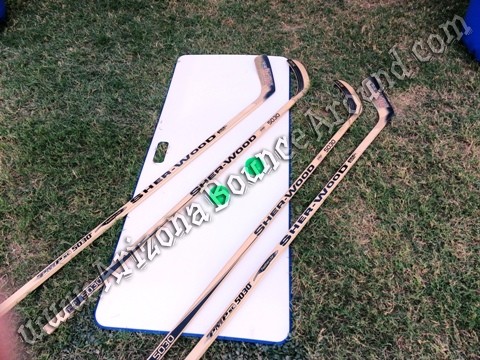 This hockey game rental comes complete with 4 hockey sticks, 2 hockey pucks and a synthetic ice launch pad to shoot the hockey pucks