Train Rental
Trackless Train Rental in Phoenix AZ
Our Arizona Express trackless train is a beautiful trackless train complete with air powered train horn and a train bell. This trackless train is very unique and a one of a kind train rental in Arizona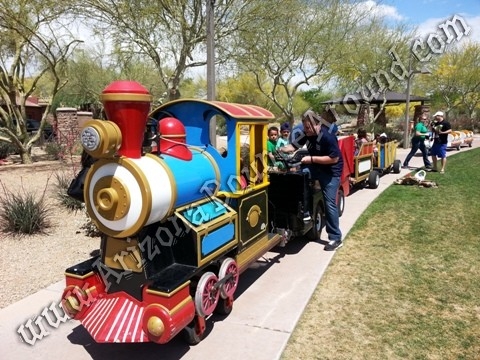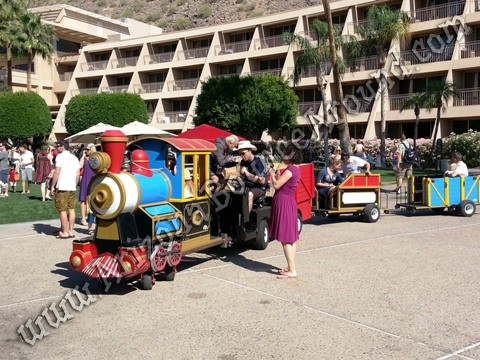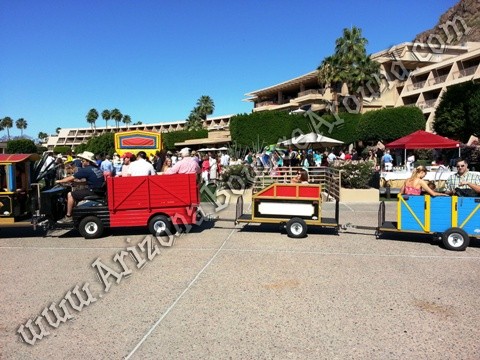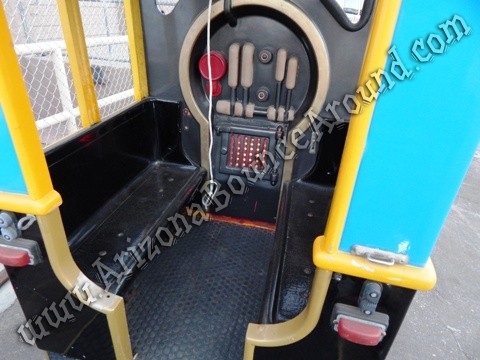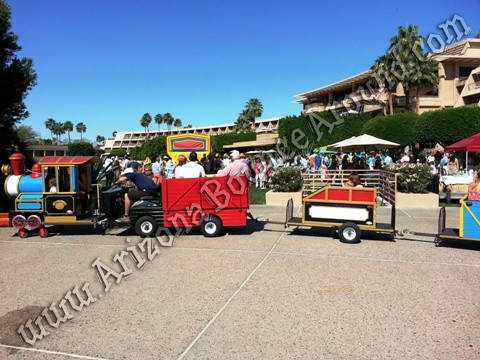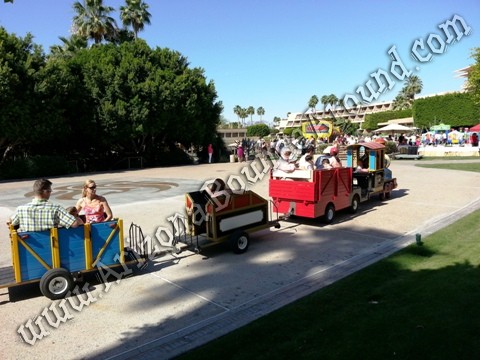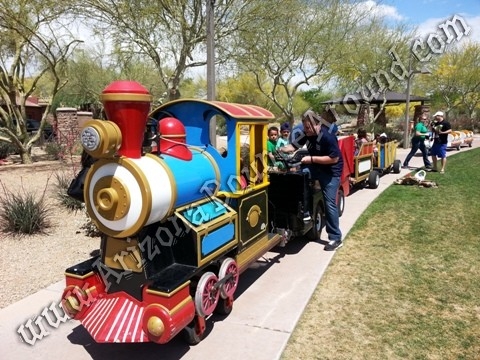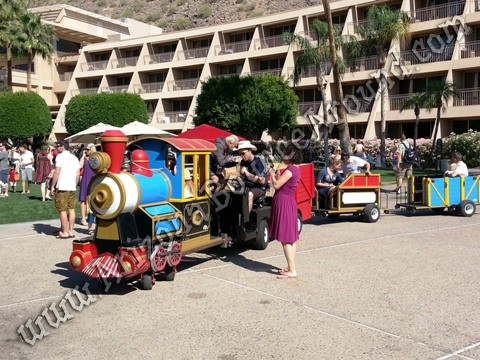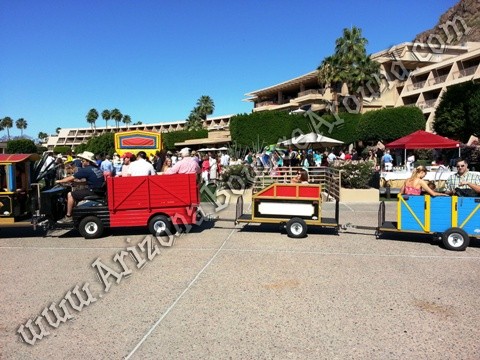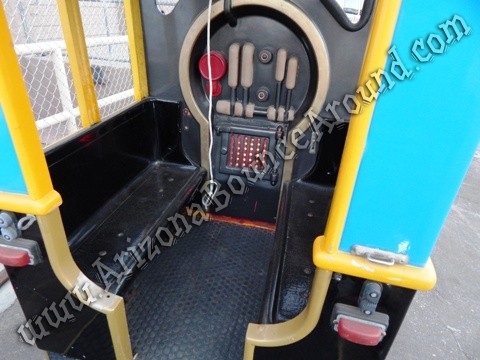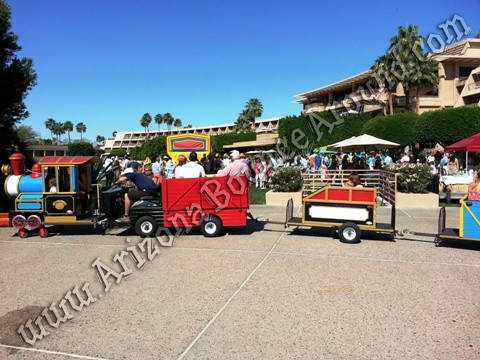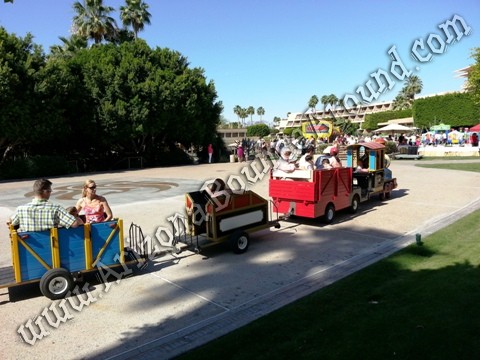 Rent a kids train today by calling 480-874-3470
Train Rental
Starting At:


$599.00

/

3 hours
($100.00 per additional hour)
*restrictions apply

Minimum space required
50 ' (15.24 m) wide
10 ' (3.04 m) tall
100 ' (30.48 m) long
Our electric trackless train is a high capacity kids train perfect for train parties or special events. Our Arizona Express trackless train is a beautiful trackless train built in Italy complete with train horn and a train bell. This trackless train is very unique and a one of a kind train rental in Arizona.

This train was custom built for Arizona Bounce Around and allows kids to actually ride in the front engine of the train. Up to 4 kids can ride in the front train just like a real train conductor and ring the bell and blow the horn.

Our Arizona Express trackless train pulls 2 train cars that will hold 6 to 8 kids per car depending on the size so a maximum capacity of 20 kids per ride. This trackless train is very powerful and can run all day on a single charge with no fumes or noise.

This is a fully electric trackless train and can be driven indoors or out so rent it today for your next train or holiday party. What a better way to see the Christmas lights in your neighborhood than on the Arizona Express trackless train.

This trackless train has the sound of a real locomotive train horn! We've replicated the deep rumbling tri-tone sound of a freight train air horn and installed it on the Arizona Express. The train horns are all metal and have a sparkling chrome finish. Sound output can reach 150+ db. This train horn has extra-wide bells for an authentic sound that will have people wondering where the railroad crossing is. Our train horn is powered with an 110 PSI air compressor & air tank onboard.

The operation area must be completely flat and open. We can't drive the train thru crowds, over hills or unlevel terrain.
Download Our trackless train flyer with all of our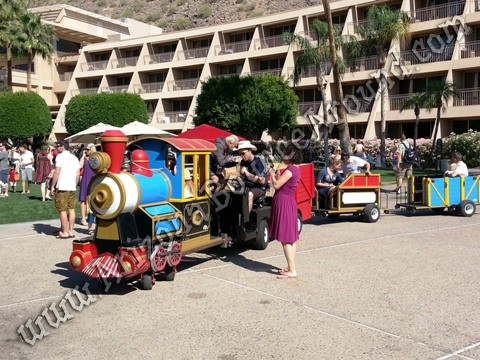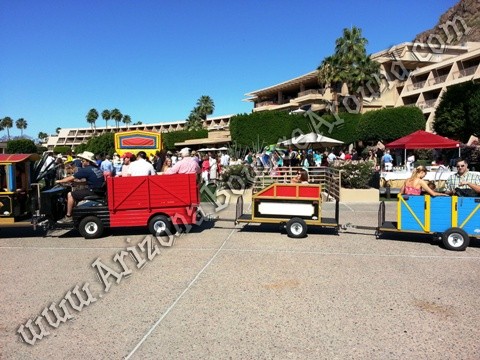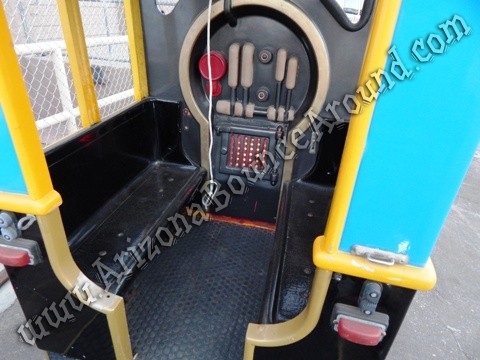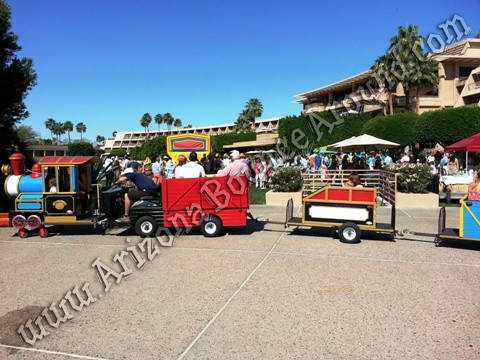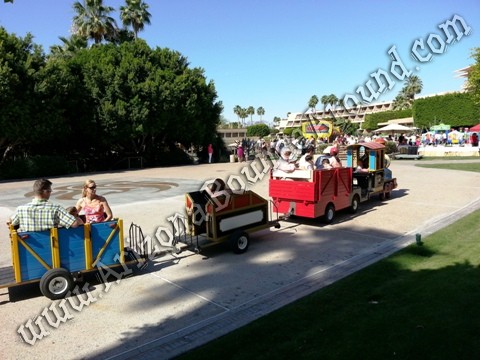 The front engine has seating for 4 kids and looks like coal is burning in the steam engine
along with a pull rope to ring the train bell
This is a beautiful Party Train for train parties in Arizona