Snow Machine 600
Rent high power snow machines in Phoenix Arizona
Rent professional snow blowing machines in Phoenix Arizona. Our artificial snow blowers are super compact and easy to use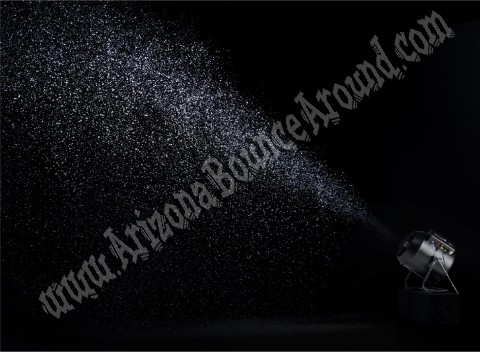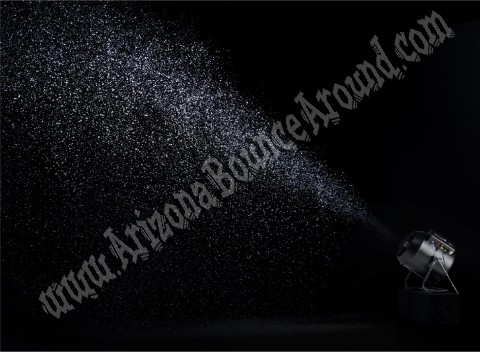 Rent Artificial Snow Machines in Phoenix today 480-874-3470
Snow Machine 600
Starting At:


$299.00

/

4 Hours when Delivered or 24 hours when picked up
Artificial snow fluid sold separately $7.99 per liter or $119 for 20 liters
*restrictions apply
Our new Snow Machine 600 is a large capacity "Quiet" operation snow machine housed in a durable case and will shoot the artificial snow up to 59 feet.
We also rent a high volume
Snow Storm machine
and a smaller more affordable
snow machine
so be sure to look around to compare our line of professional snow machines.
Each liter of snow fluid will last
approximately
2.5 minutes of continues snow fall. Artificial snow fluid is sold seperatly and not included in the rental price.
We will not refund or credit anyone for variances in output, performance, or fluid usage
We sell the snow fluid in 4 liter bottles for $31.96 each, or $119 for 20 liters.
This machine has a 20 liter tank and uses alot of fulid.


The artificial snow is basically small pieces of non-toxic foam that will disappear after a short time on the ground and has the real look of snow fall. The snow fluid will not stain and is 100% biodegradable but will make the floor slippery.

You don't even need to know how to make snow because we have it all ready to rent in a pre mixed compact snow machine available for customer pickup or delivery. Our snow machine comes with a wireless remote control and you can adjust the size of snow flake from fine to heavy from the remote as well as the fan or wind speed.

It features adjustable wind volume and flow rate with a wireless controller ready to use in 1 convenient package available for rent in Arizona.

Power Consumption: 10 amps

Output : 400 ml / min or 12 liters every 30 minuets

Tank Capacity: 4 liter or 20 Liter bottles (approx 5 gallons)

wireless controller included