Raffle Drum Rental
Raffle Drum Rentals in Phoenix, Tempe and Scottsdale Arizona
Our standard Clear raffle drum is approx. 14" wide and 18" long and will hold about 10,000 standard size tickets at half capacity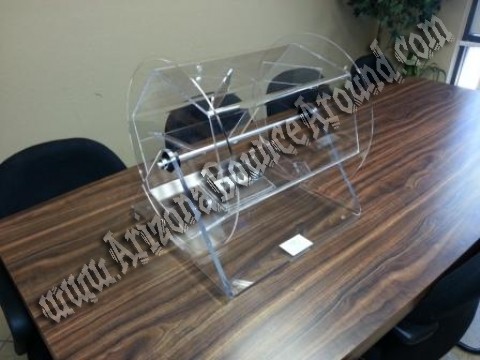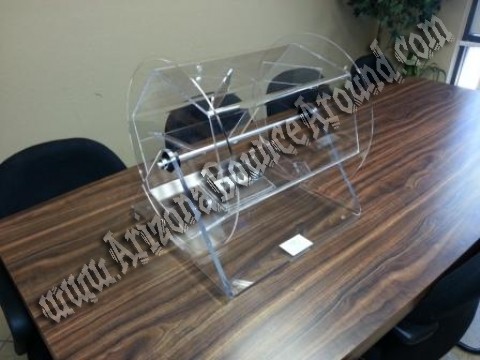 Rent a big raffle drum today 480-874-3470
Raffle Drum Rental
Starting At:
$39.95

/

4 hours
*restrictions apply
Our standard Clear raffle drum is approx. 14" wide and 18" long and will hold about 10,000 standard size tickets at half capacity leaving room for the tickets to mix properly while spinning them in the raffle drum.
The raffle drum has a slot to drop tickets and a locking door perfect for drawings of all kinds.
Raffle drums are perfect for trade shows or company give aways to show all contestants a fair and fun way to raffle. We also rent a smaller
raffle drum
for smaller events.