Stage Trailer Rental - 53 Feet Long
Rent a Stage Trailer in Arizona, California, New Mexico, Nevada or Colorado for festivals and special events
Our Stage trailer is mounted on a 53-foot semi-trailer and features two 50 foot tall truss towers for branding and a huge center bridge with a catwalk for lights or a video wall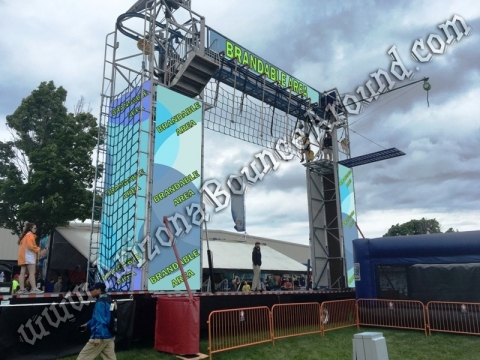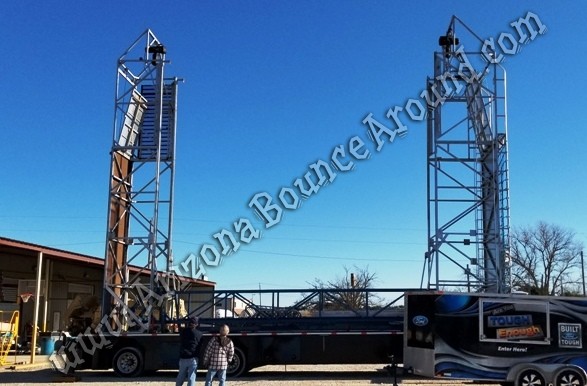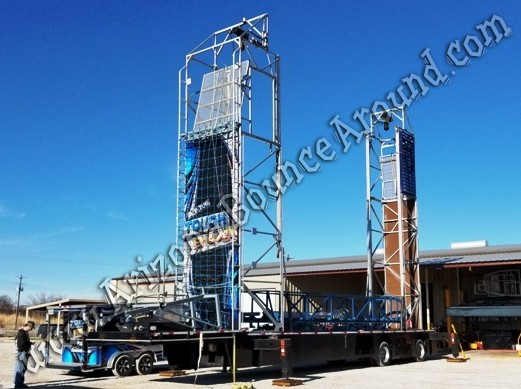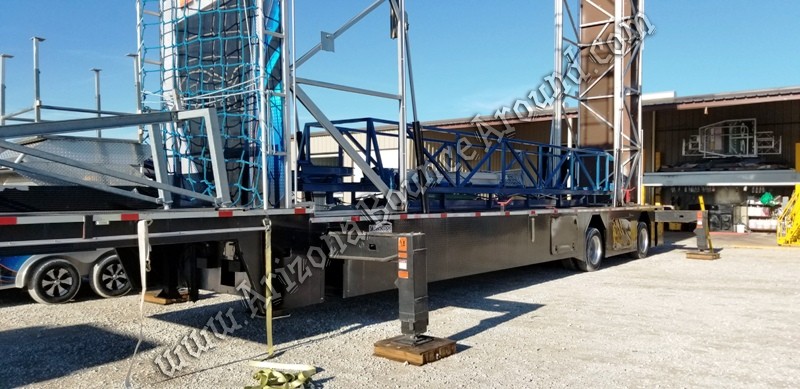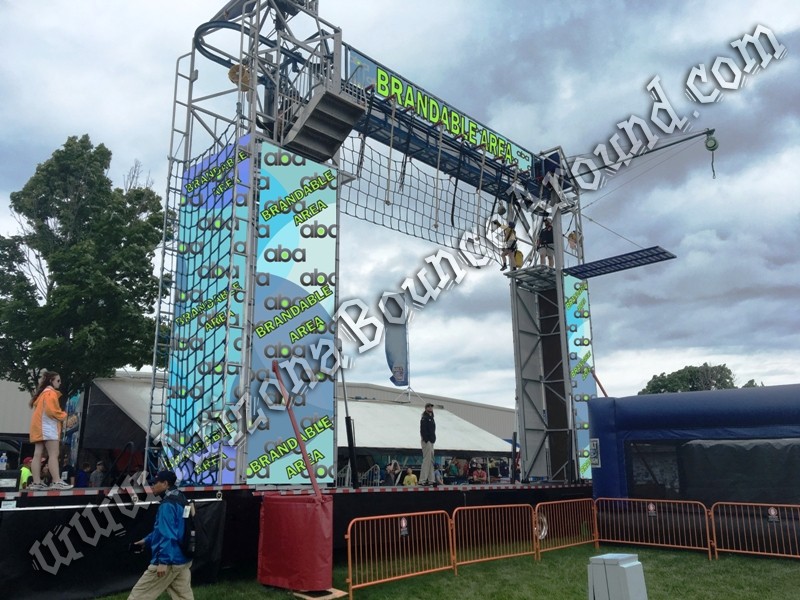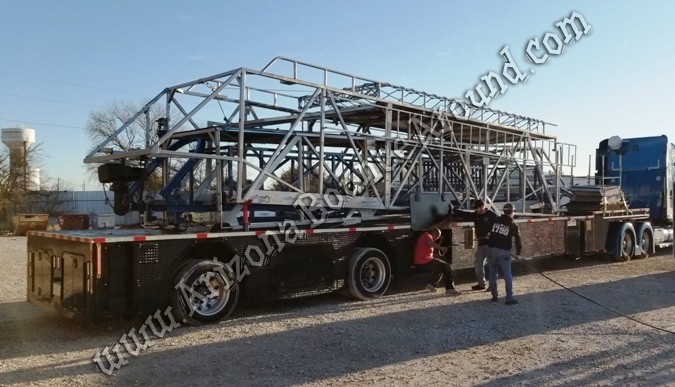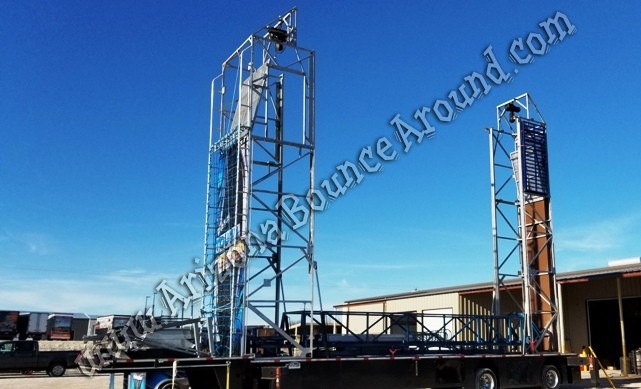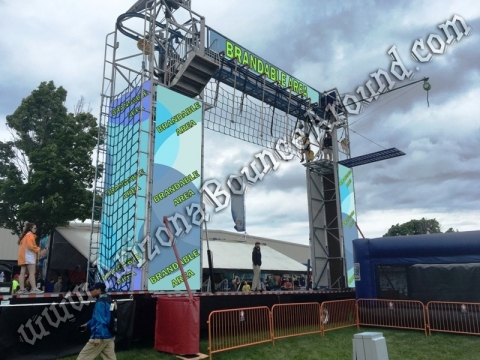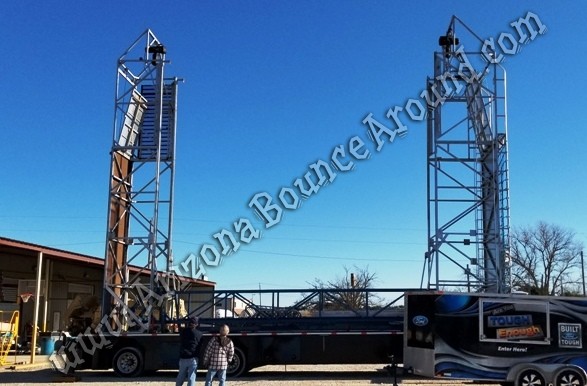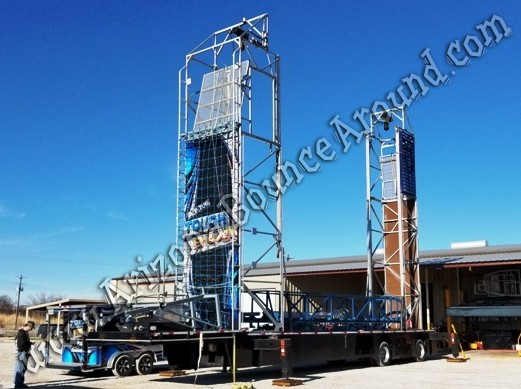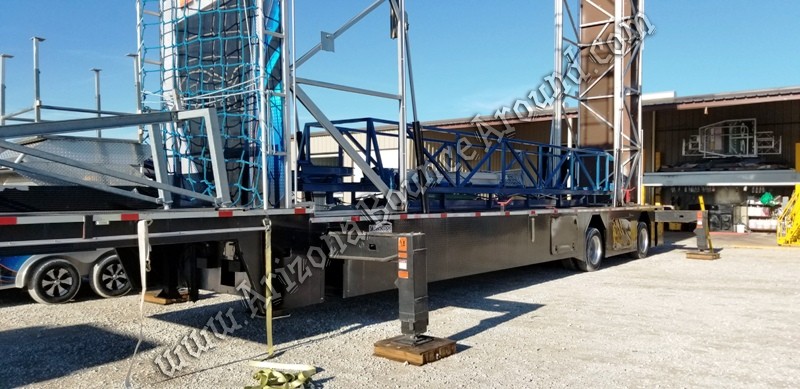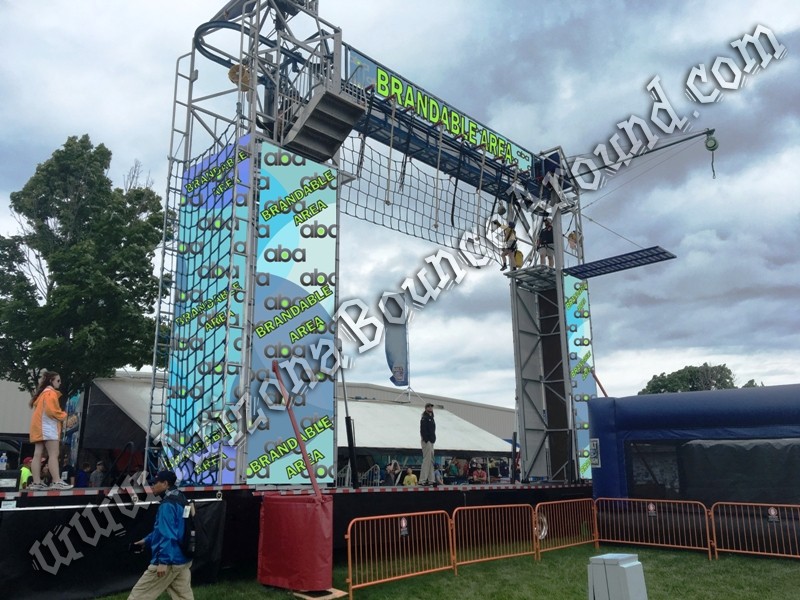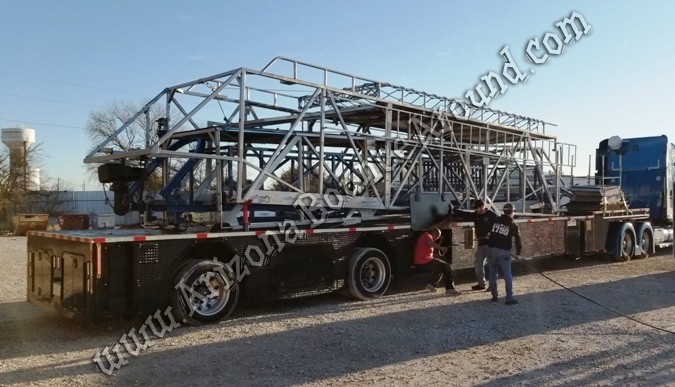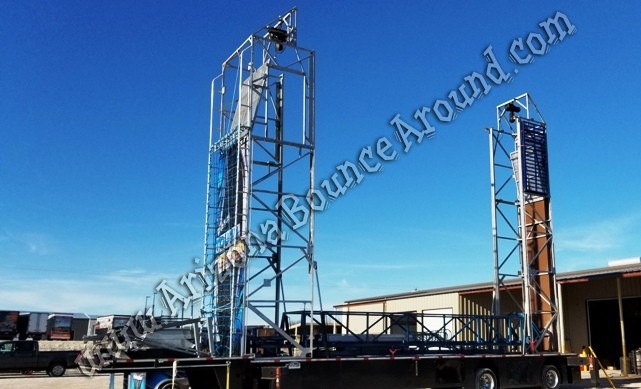 Rent a Stage Trailer today 480-874-3470
Stage Trailer Rental - 53 Feet Long
Starting At:



Call for special event pricing on this Giant Stage Trailer. Short or Long term rental rates
*restrictions apply

Minimum space required
25 ' (7.62 m) wide
60 ' (18.28 m) tall
100 ' (30.48 m) long
Our Stage trailer is mounted on a 53-foot semi-trailer and features two 50 foot tall truss towers for branding all the way around and a huge center bridge with a catwalk for lights or a video wall.

Our stage trailer floor is 48" from the ground and has various stair mounting locations. The trailer itself has a clearspan of 30 feet wide between the truss columns and 103" deep. We can build out in either direction using 4' x 8' panels to make your desired stage size.

This stage trailer is like no other stage trailer on the market because you can have arial entertainers on top because it has a fully functional auto belay system built in where performers can move around side to side and stay connected. They can even free fall down to the stage at any time using the provided auto-belays used for rock climbing providing a smooth, slow diecent.

Our Stage trailer also has a built-in Zipline on one side that can be adjusted from 100 to 260 feet long. Imagine the DJ being able to Zipline into the crowd or getaway vehicle at the end of the show.

On the other tower features a stunt jumping airbag or auto decent device like bungee jumping where the performers can actually jump from the top during the show.

We have full engineering documents for this stage trailer to add a cool twist to regular shows and give your audience a never seen before show.