Lectern and Podium Rentals
Lectern Podium Rentals Phoenix - Scottsdale AZ
Our truss Lectern Podium rentals are very contemporary and will look much better than an old wood podium. You can also add LED lights that change colors for an amazing look at your speaking engagement or event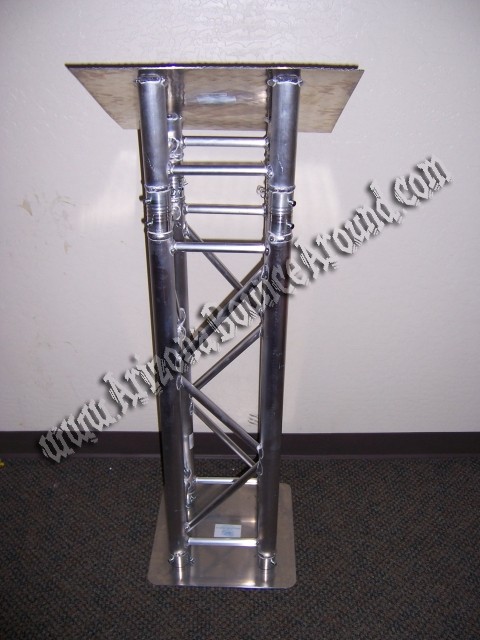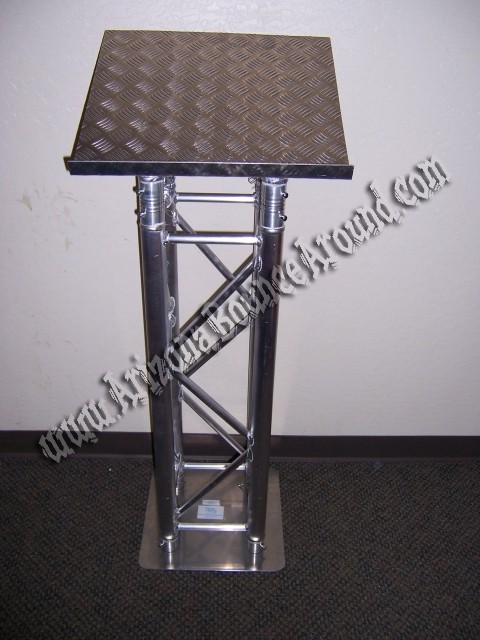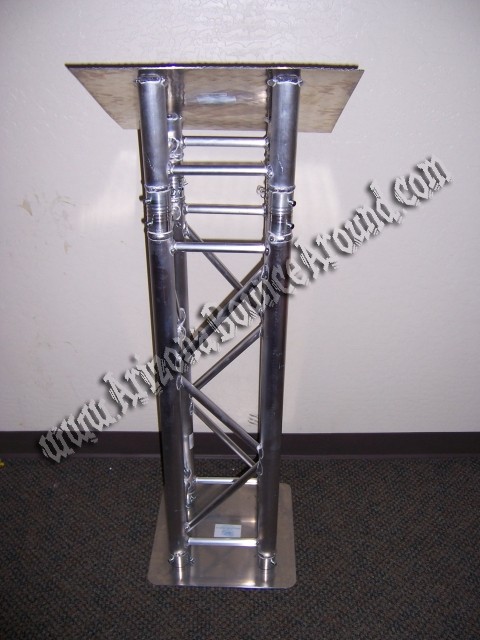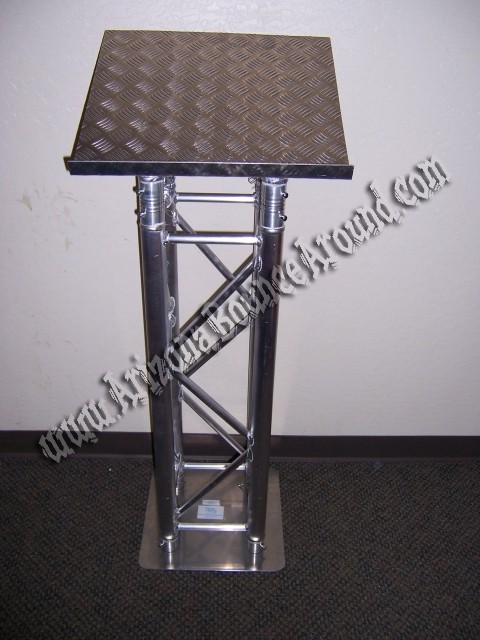 Speaking Podium rentals Scottsdale 480-874-3470
Lectern and Podium Rentals
Starting At:
$69.95

/

4 hours
*restrictions apply
Our beautiful aluminum truss Lectern Podium will look amazing at your event. Much more modern that trational wood podiums and very light weight. Our lectern has a large angled top with a big ledge to hold laptops and reading material.

Dont get stuck with an outdated lectern podium at your speaking engangement when you can rent this one. We can also attach a 55inch flat screen monitor to the from for slide shows or presentations before, during or after you speak.

Add a LED truss light to the bottom for only $39.00 for an awesome effect.