Fiberglass Fun Slide Rental
Rent a Fun Slide in Phoenix Arizona for parties and special events
Rent a big carnival Fun slide for your next carnival themed party or event. Our 30 foot tall 3 lane fiberglass slide is just like the one you see at the fair and comes complete with bright carnival lights and staff to operate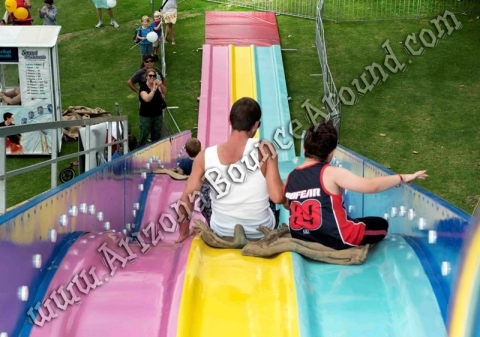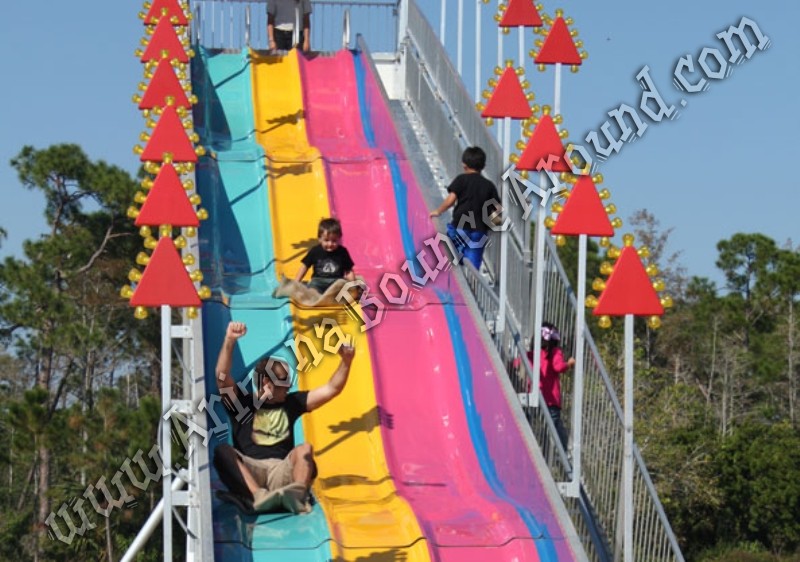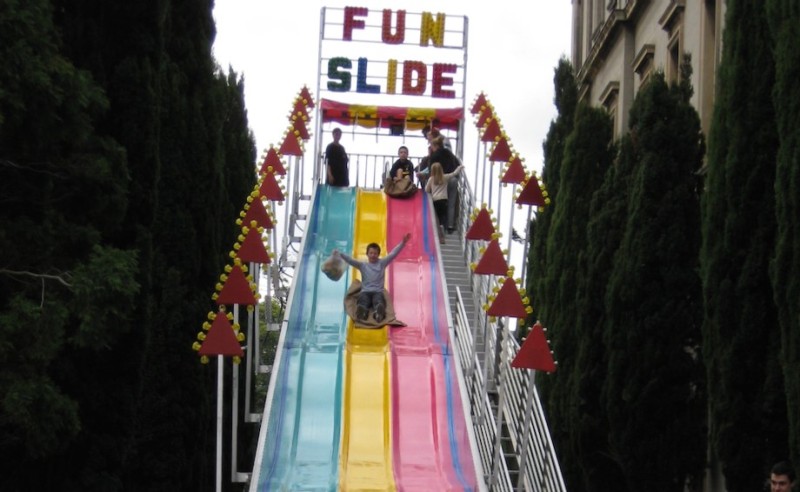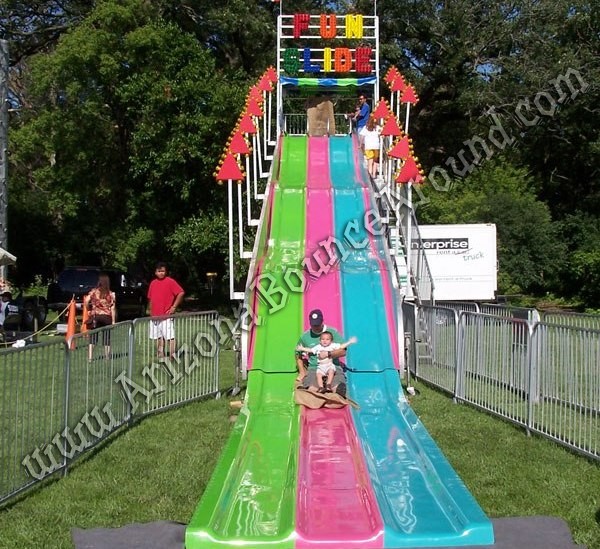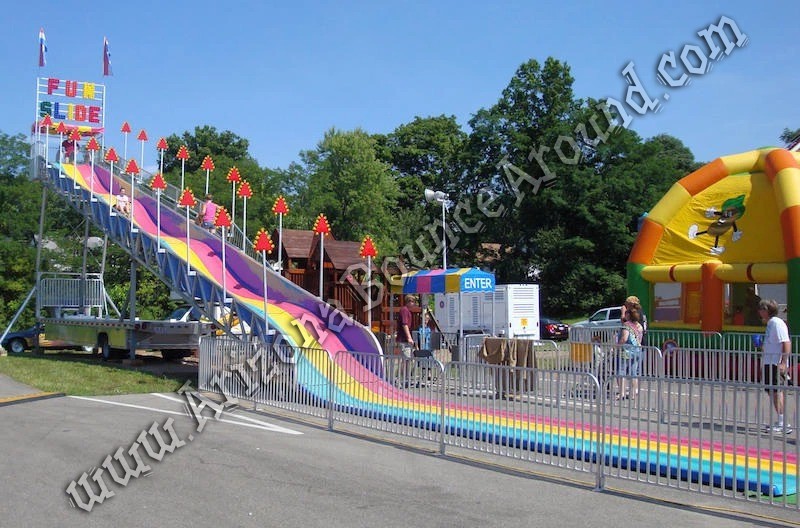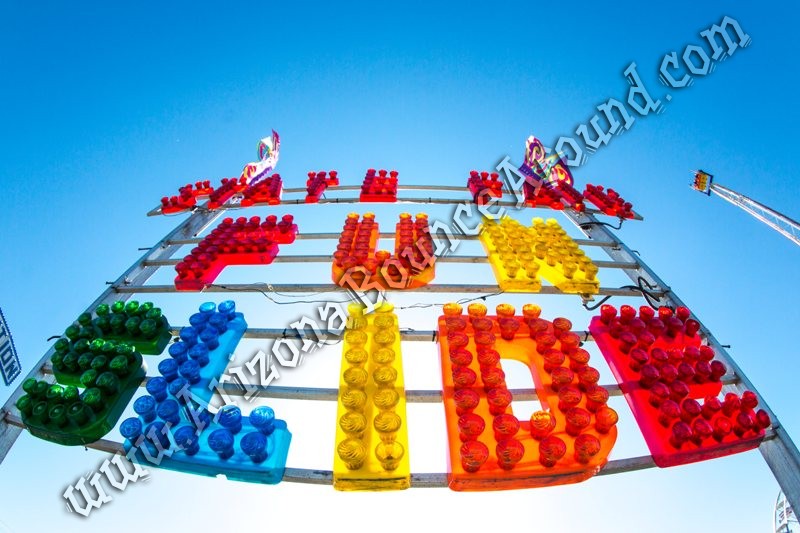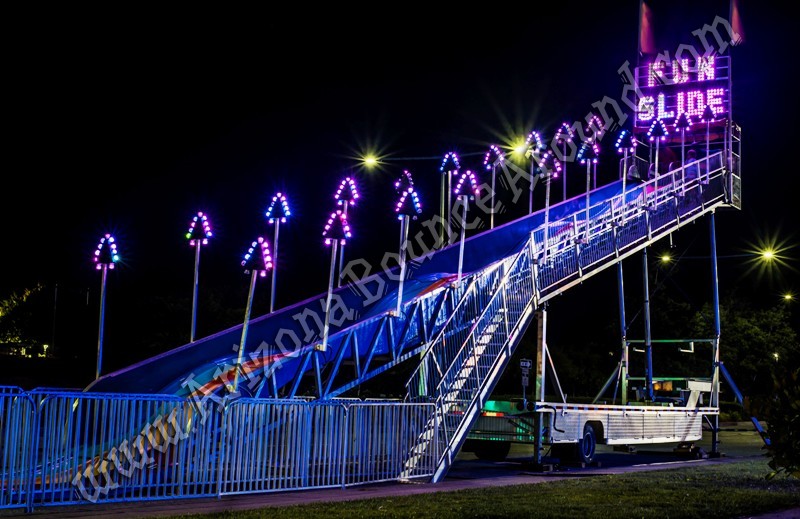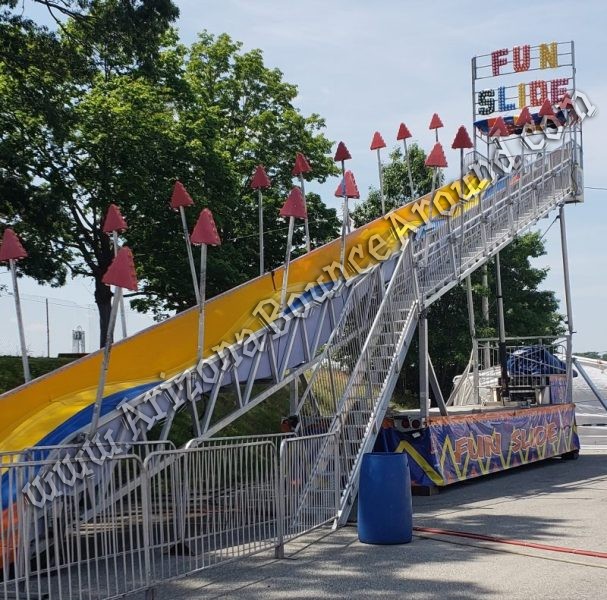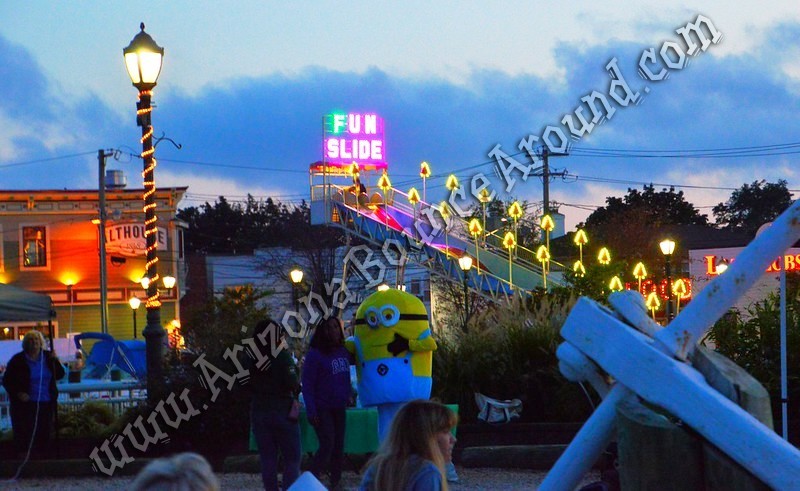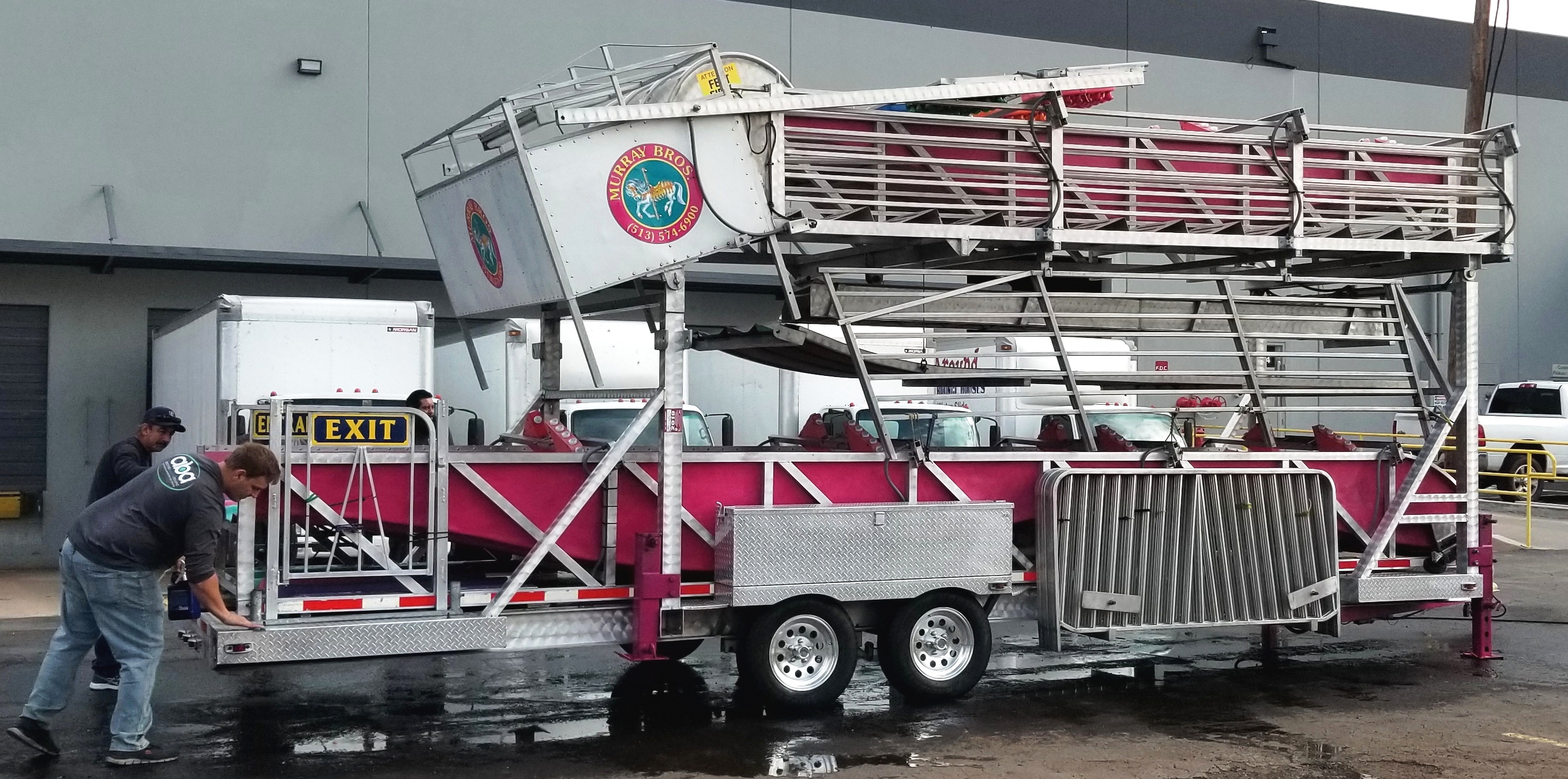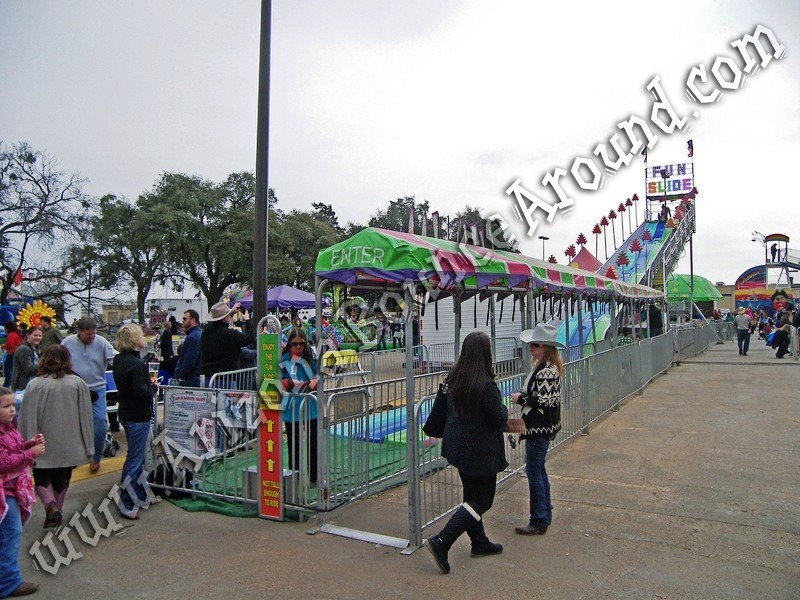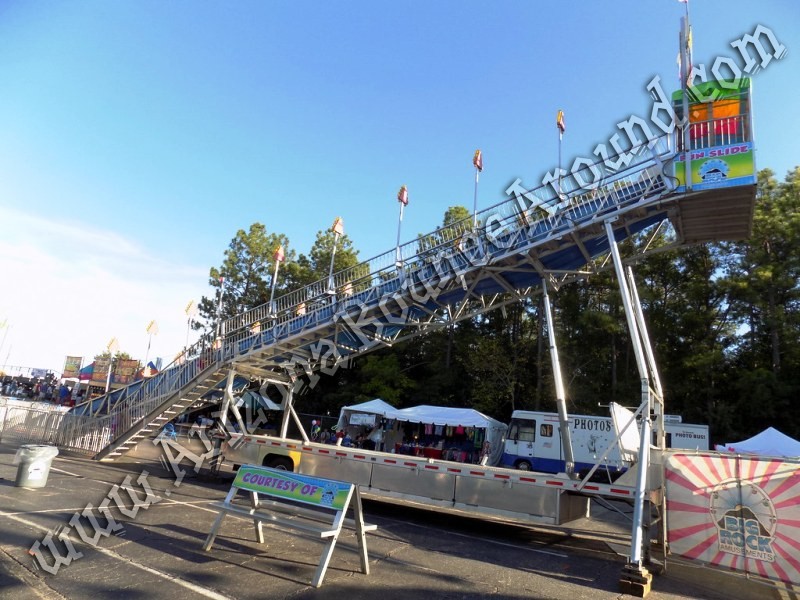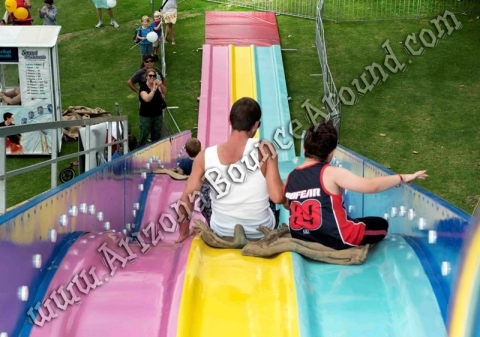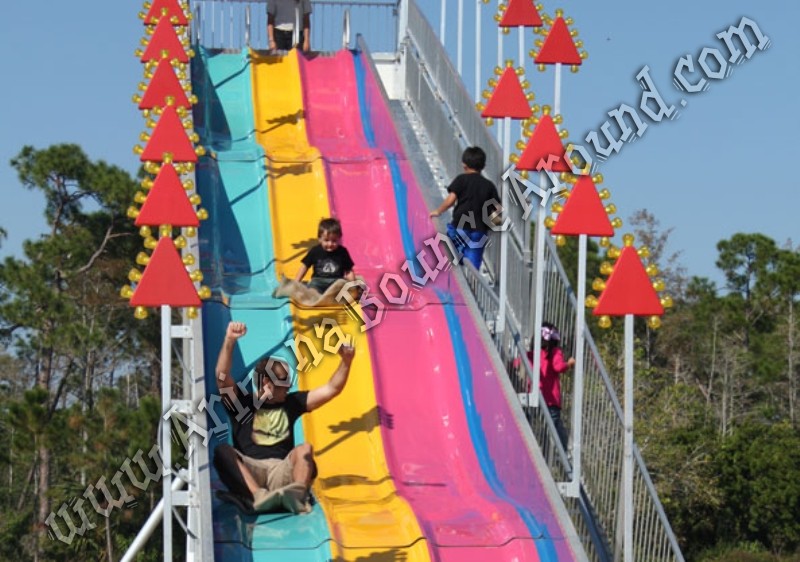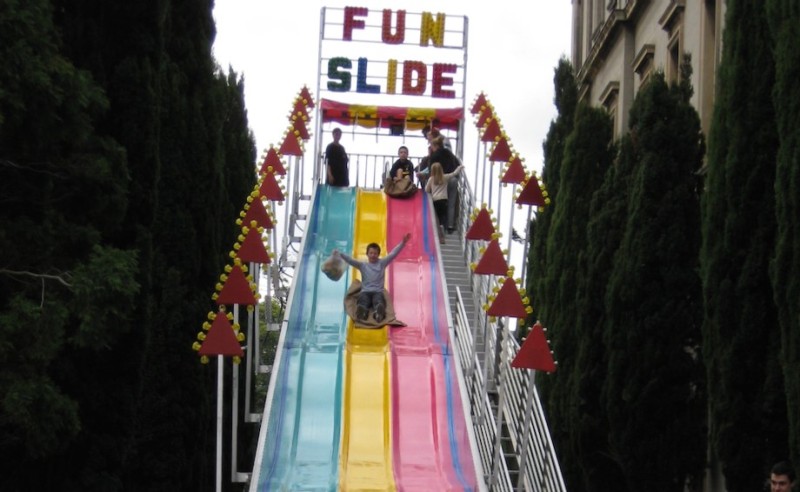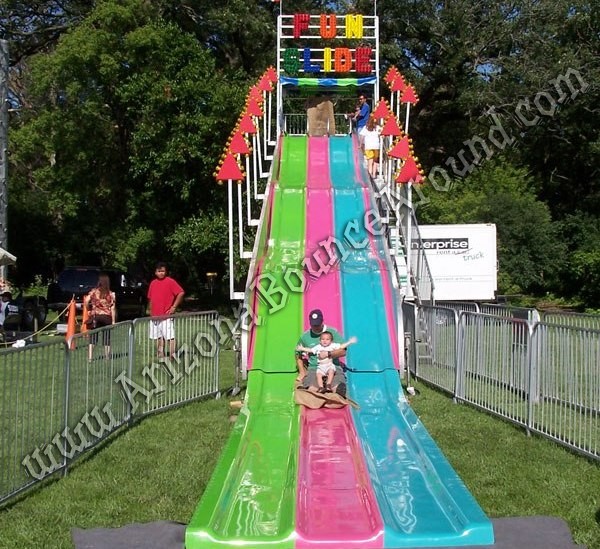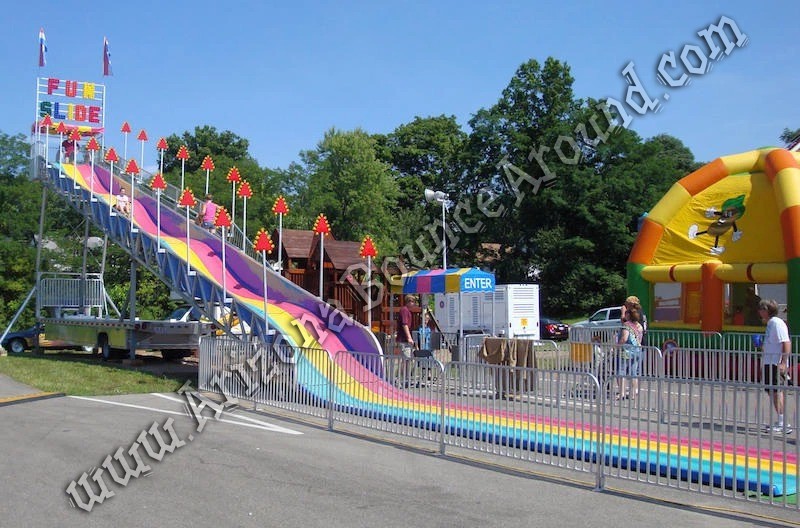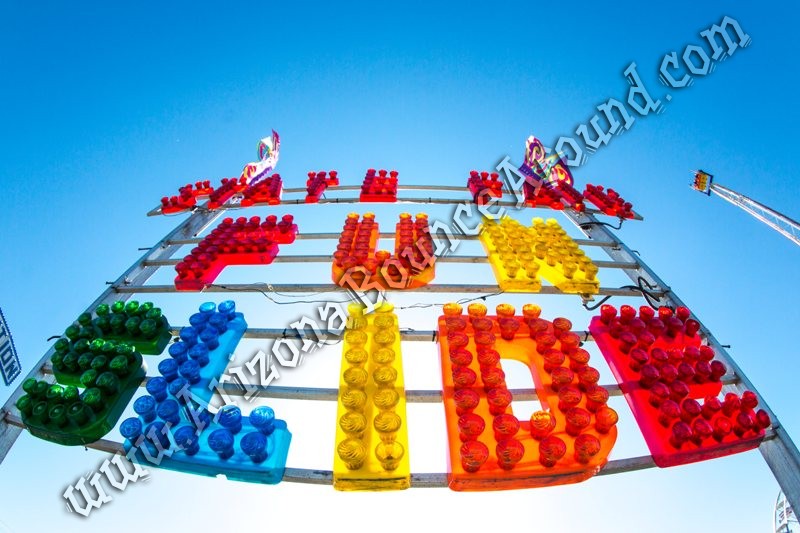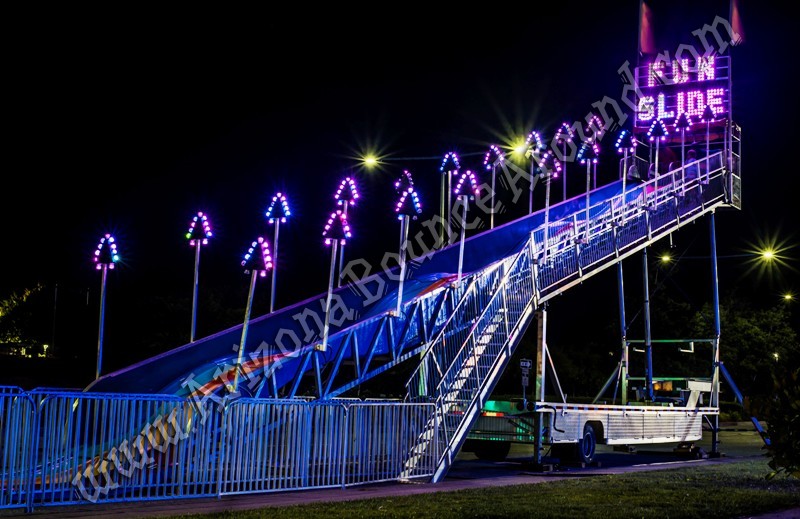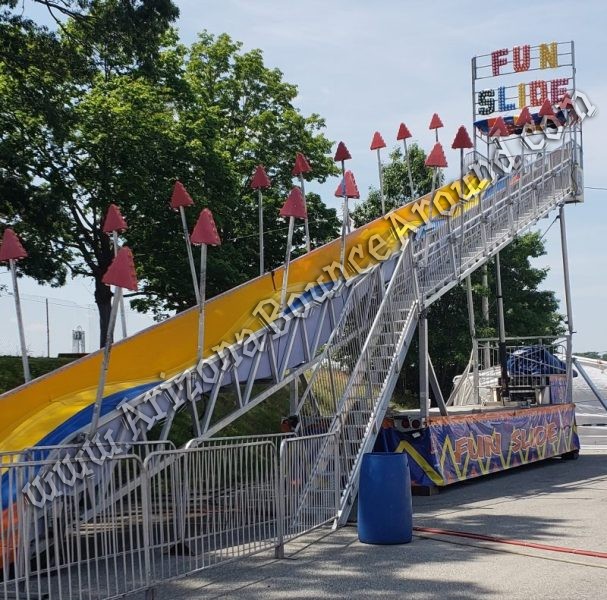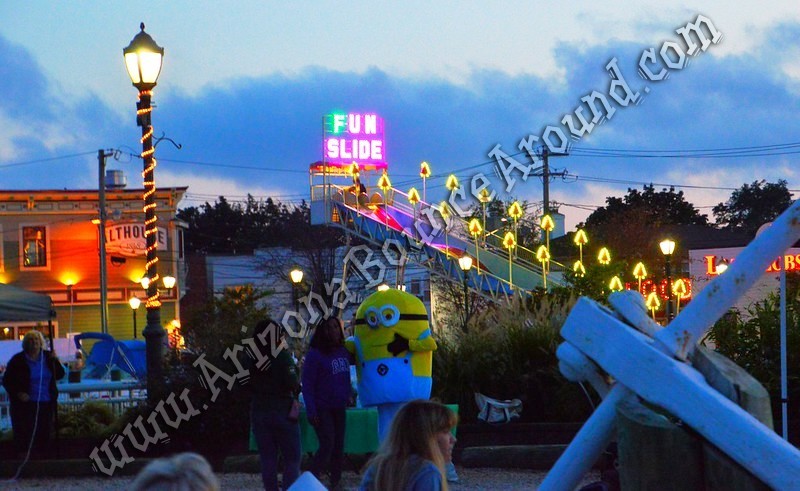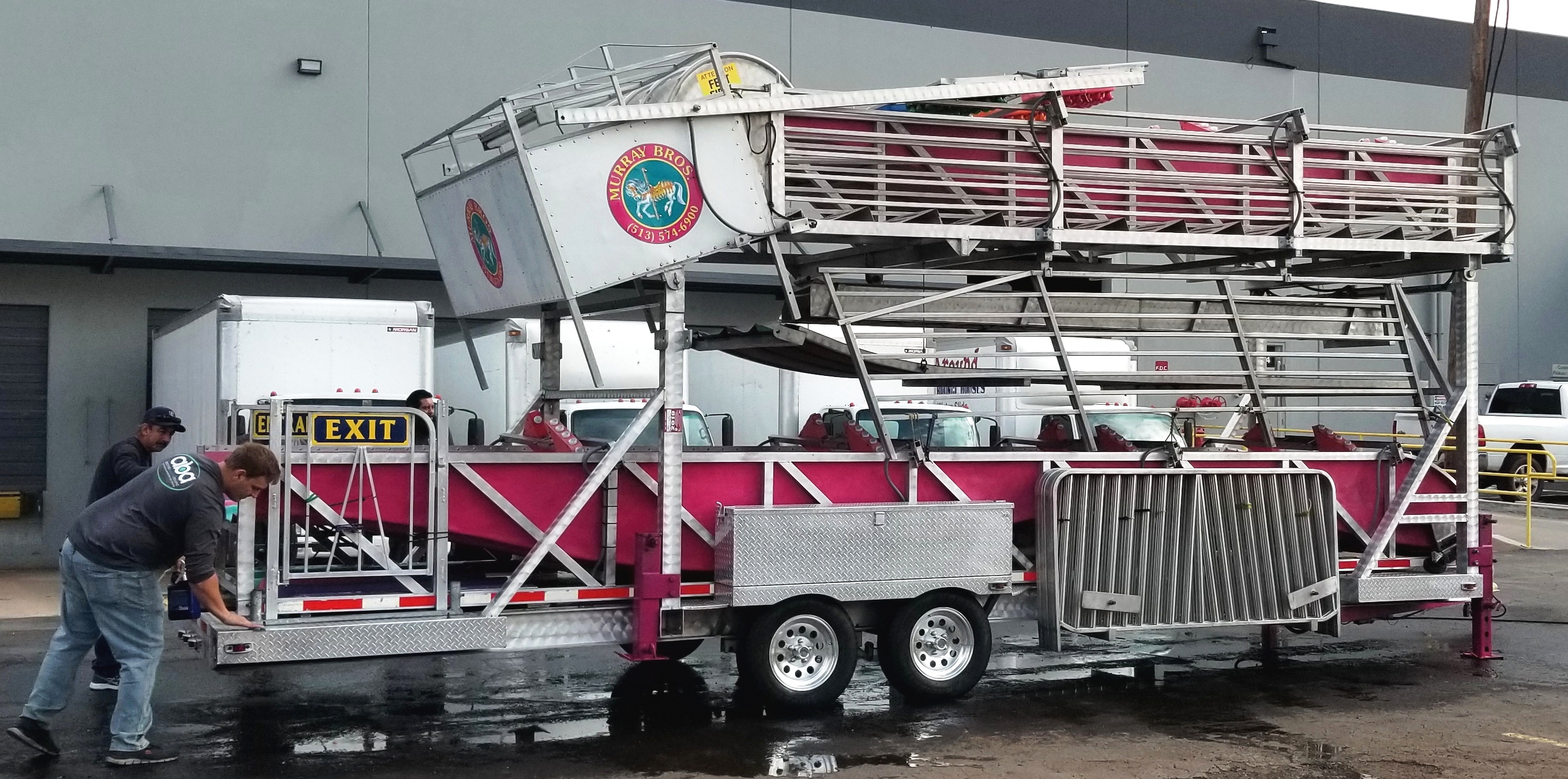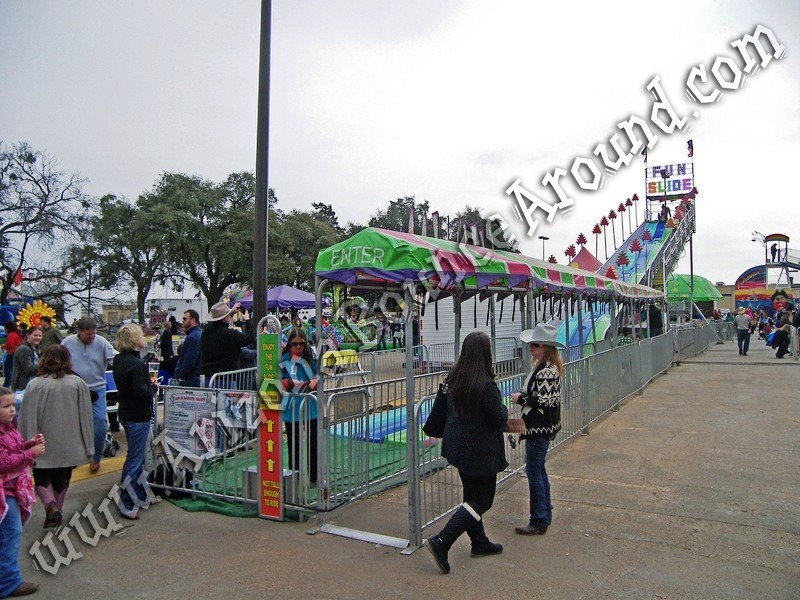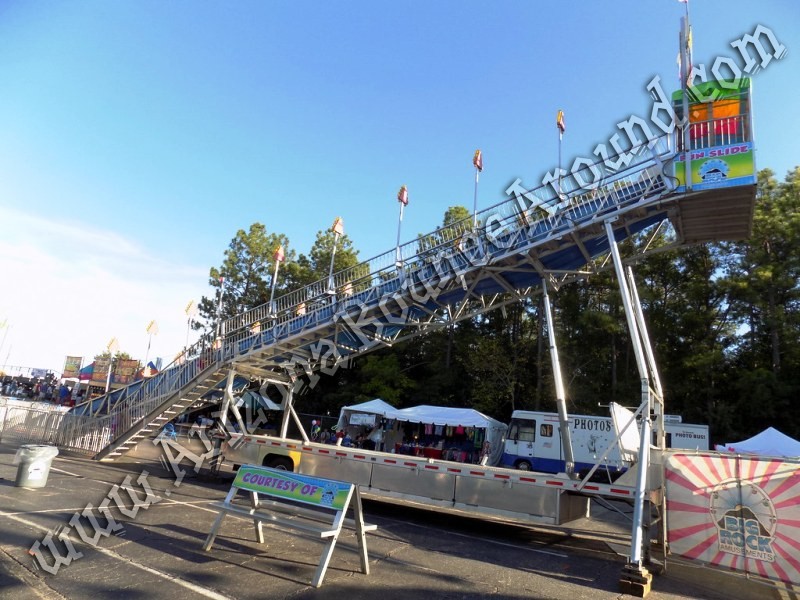 Rent a carnival super slide today 480-874-3470
Fiberglass Fun Slide Rental
Starting At:



Call for special event pricing on this Giant Carnival Fun Slide. Short or Long term rental rates
*restrictions apply

Minimum space required
30 ' (9.14 m) wide
35 ' (10.66 m) tall
85 ' (25.90 m) long
Our 30 foot tall 3 lane fiberglass carnival Fun slide is the same big slide you see at carnivals or fairs complete with carnival lights and slide custom blankets. This Fun slide has 3 lanes for super high output to keep the lines moving during your event.
The number one complaint at any carnival or fundraising event is the lines are too long and our Fun slide will help solve that problem.
Our big carnival Fun slide comes complete with flashing carnival lights, 2 attendants, generator, lights, carnival slide safety signs, aluminum fencing with gates and plenty of slide blankets. All we need from you is the space and the sliders.
Our giant carnival slide can be themed with corporate branding, holiday themes or whatever you can think of to make your event look amazing. We stock lots of
carnival rides
and slides for year-round entertainment in Arizona.
Giant water slides
during the summer, giant dry slides for spring and fall festivals. This carnival slide will be a big hit at graduation parties and is perfect for almost all ages. Everyone loves to slide fast so rent this slide for your next carnival themed event.
This Slide is mounted and part of a big trailer so going off road, up or down hills is not possible. If you cant drive a semi truck to the location then this slide will not fit. We also need a gig area to make turns or to turn the slide around.