Giant Slip N Slide Rental
Rent a Giant Slip n Slide to slide the street. Our 225 foot long slip n slide can be extended to 1000 feet or more so call us today with your event details
Our Giant Slip n Slide rental is the perfect way to slide the street and can handle massive crowds of people and you can use tubes, body boards or other water related items to slide down the street on our giant slip n slide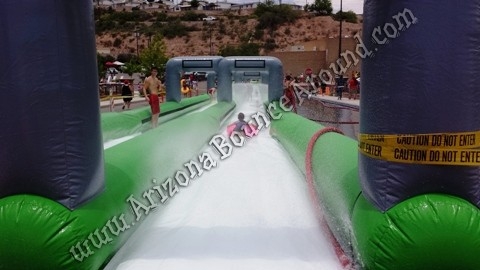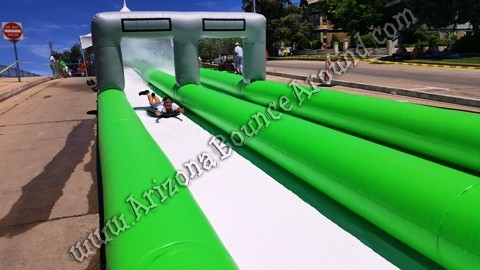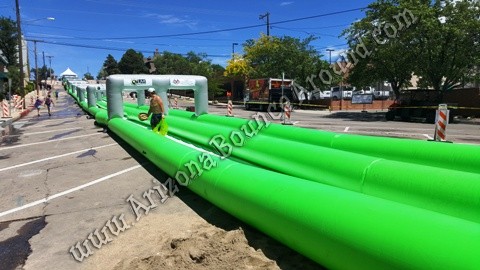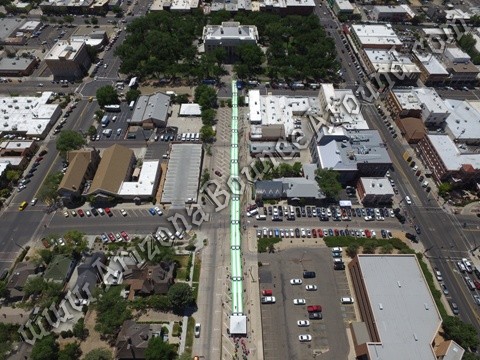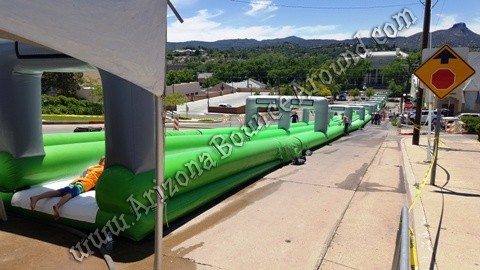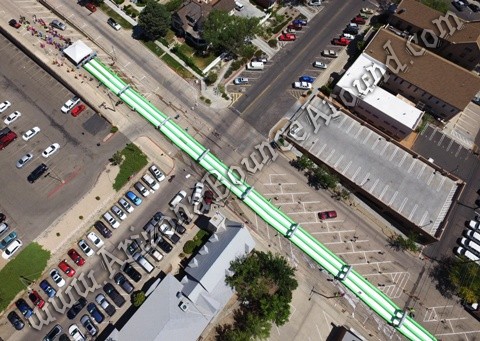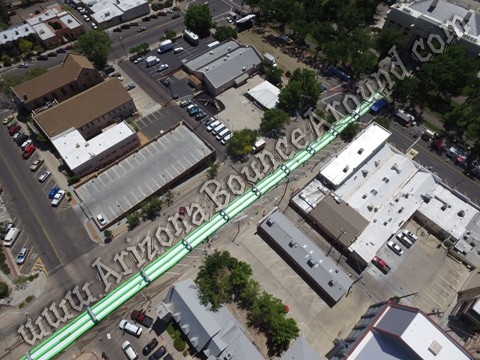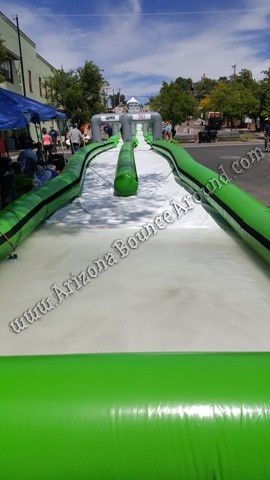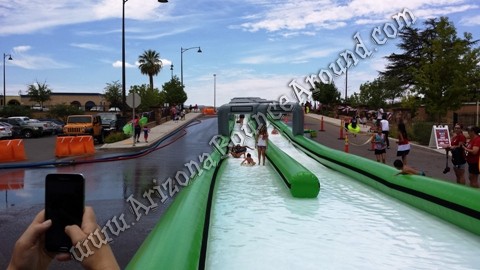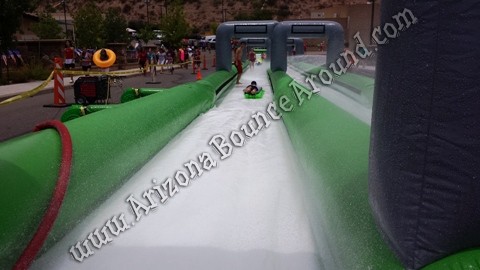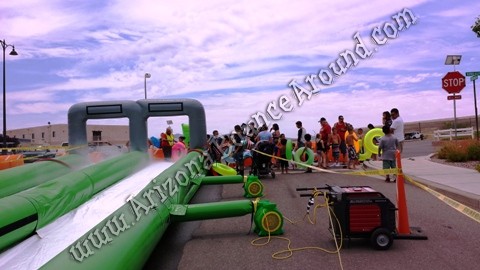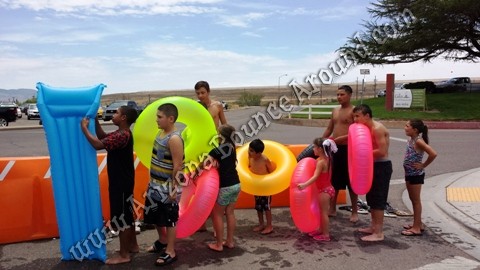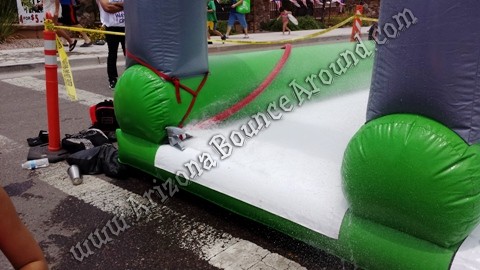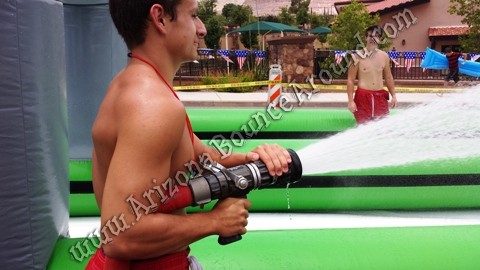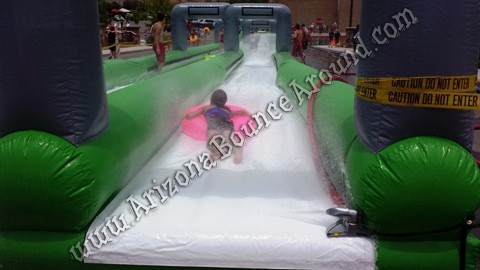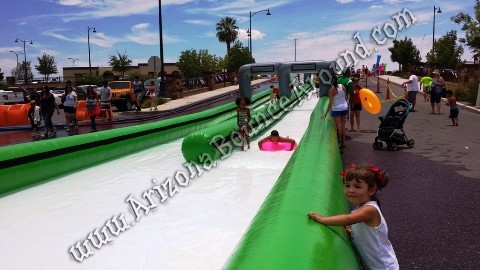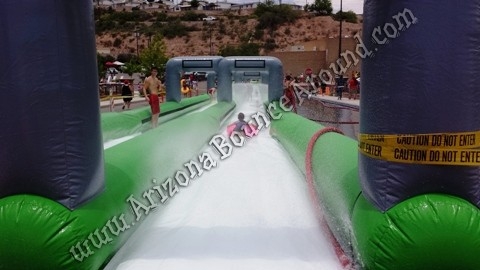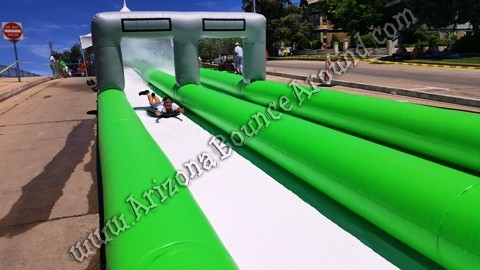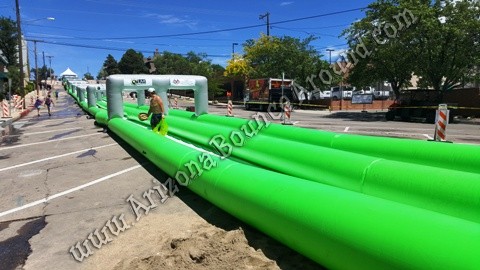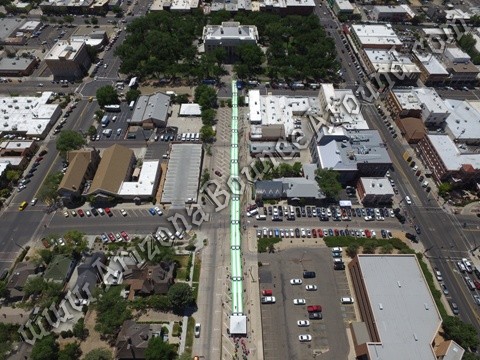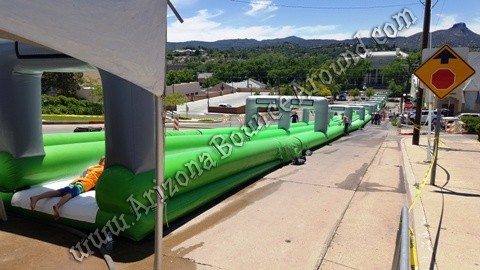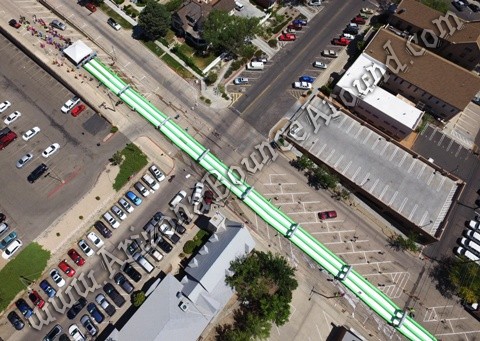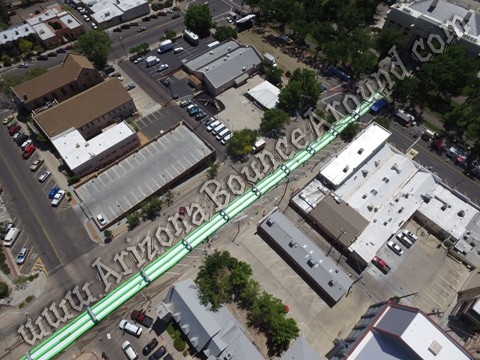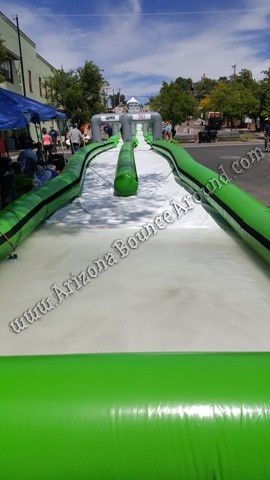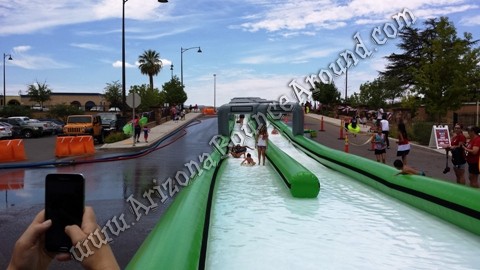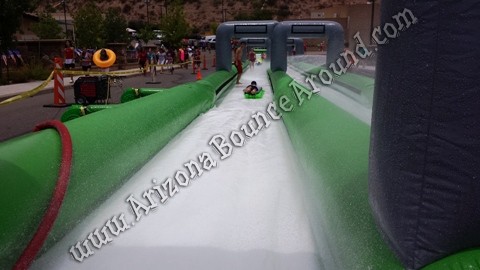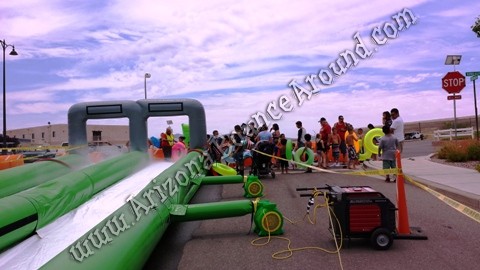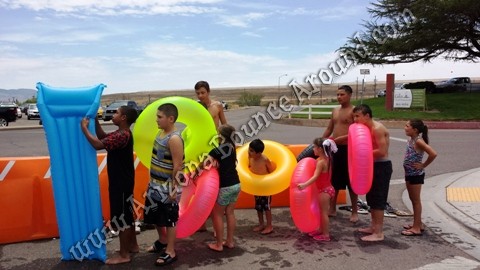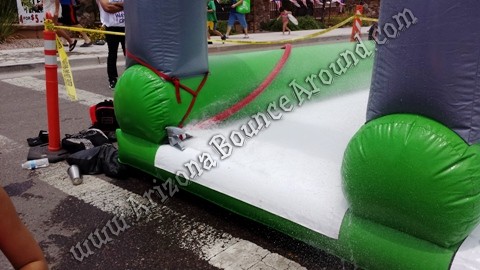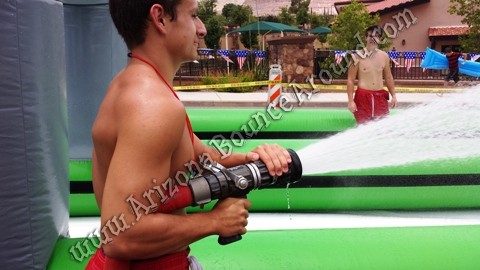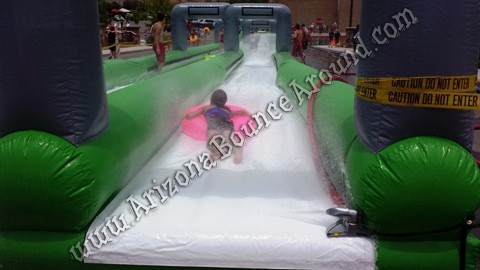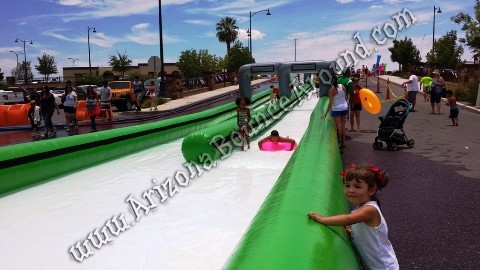 Rent a Giant Slip N Slide for Events in Arizona today by calling 480-874-3470
Giant Slip N Slide Rental
Starting At:


Call for special event pricing on this giant slip n slide - Perfect for fundraisers
225 to 1000 feet long
*restrictions apply
Our giant dual lane slip n slide rental is the perfect activity for so many types of summer events including city events, School events and fundraising and more. Were the leader in summer fun in Arizona and this giant slip n slide will sure add to the excitement and be a big draw for any special event.
Sliders must provide inflatable tubes or air mattresses to use the slide. We do not provde tubes or air compessors to inflate them.

We can also add foam to this giant slip n slide for even more fun so be sure to check out our foam parties.

Our giant slip n slide is outfitted with removable banners placed all over the slip n slide for sponsors or corporate branding. Our team of professional event planners can assist with the planning, marketing and promotion of your giant slip n slide event and we also offer a huge selection of other games and activities that can be delivered anlong with the giant slip n slide.
We offer 1 to 5 Million dollars in
Insurance coverage
and are the only Inflatable rental company in Arizona to offer this coverage for special events.
Page:2995-4-250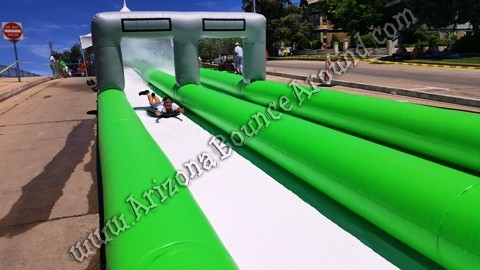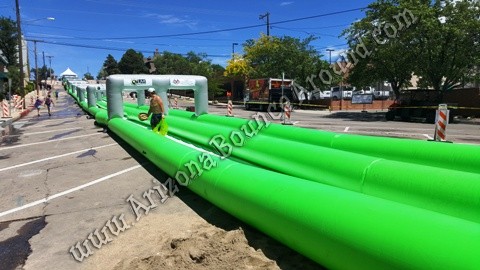 Plenty of room for sponsor banners on both sides of the inflatable arches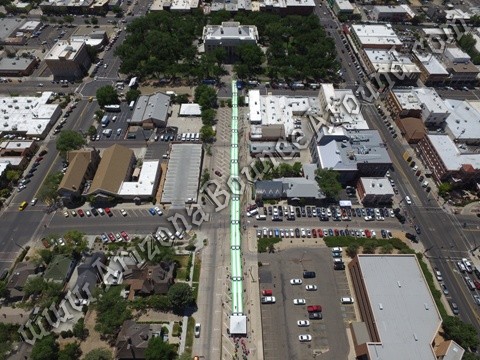 This is 625 feet of slip n slide action just to give you an idea of how long this thing can be at 1,000 feet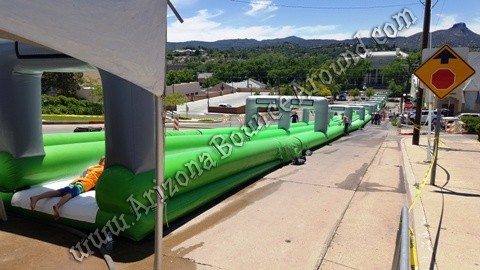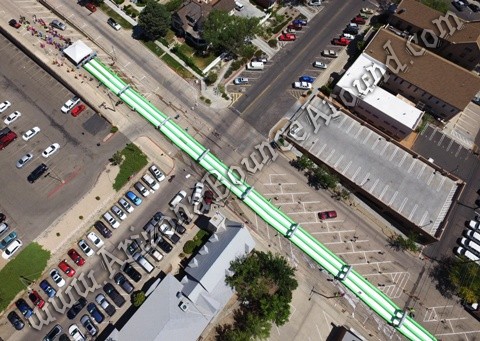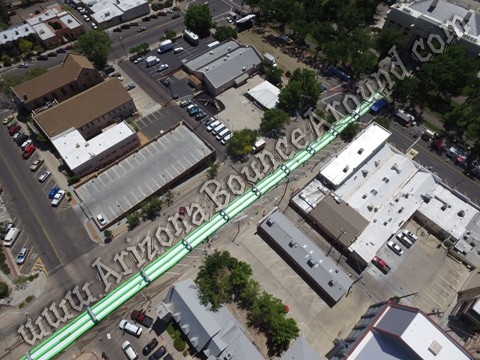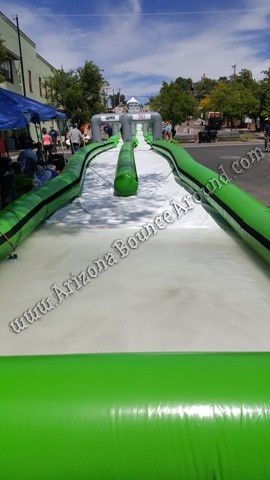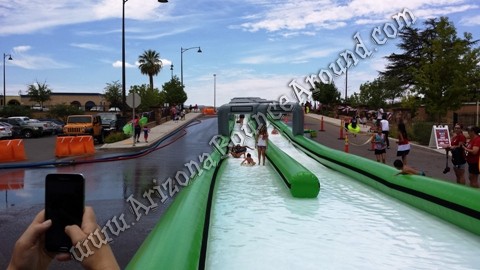 Our giant slip n slide has a great landing area with plenty of room to stop the sliders with a safety barrier. The center divider is removed at the end to give the sliders more room to exit the giant slip n slide
This is a 225 foot long slip n slide shown above perfect for events with limited room. Our giant slip and slide can go as long as 1000 feet long and requires inflatable tubes or air mattress to slide the city.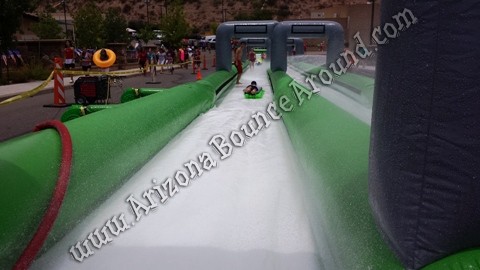 Our giant slip n slide features the only inflatable starting line that allows the slider to jump on the tube or mattress without the risk of hitting the ground. The first 25 feet has an inflatable base not found on any other giant slip n slide.