8 Player Joust Wrecking Ball Combo
Rent Multi Player Games in Phoenix Arizona for high volume Parties or Events. This 8 player Gladiator game will keep the lines moving
This 8 player game features a 4 player Wrecking Ball game and 2 Inflatable Rock n Roll Joust Pedestals inside with 2 entrances and exits for fast output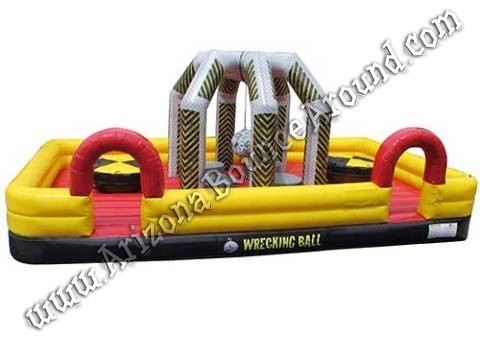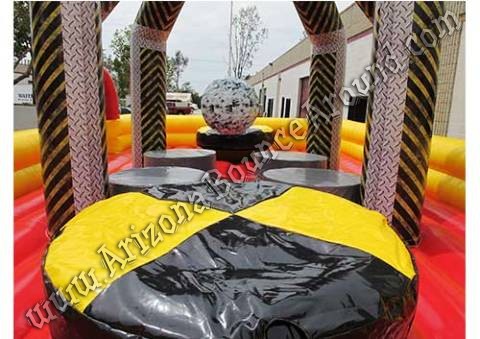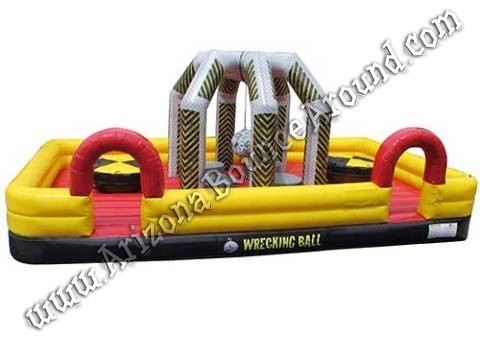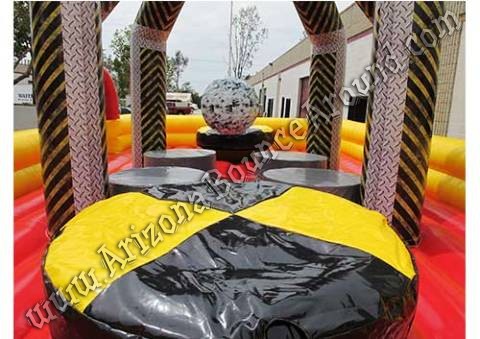 Rent Gladiator Games in Phoenix 480-874-3470
8 Player Joust Wrecking Ball Combo
Starting At:


$349.00

/

4 Hours
($25.00 per additional hour)
Staff Not Included
*restrictions apply
We have the best selection of high capacity games and activities for kids, teens, and adults in Arizona and this 8 player wrecking ball game will keep the lines moving.

It features 2 Inflatable Rock n Roll pedestals in front of each entrance and a 4 player wrecking ball game in the center. The Rock n Roll pedestals are fun to try and knock each other off or play king of the mountain type games.

Keeping the lines moving at big events is the key so adding multiplayer games like this one will surely help.

We have the best selection of high energy games and activities in Arizona so call, click, or come by today and let us get to work for you.