Spinning Kraken Ring Toss Carnival Game
Spinning Kraken Ring Toss Carnival Game Rentals Phoenix AZ
This ring toss carnival game spins while players attempt to toss six 3" rings onto the legs. This game Includes six 3" rings and requires an electrical outlet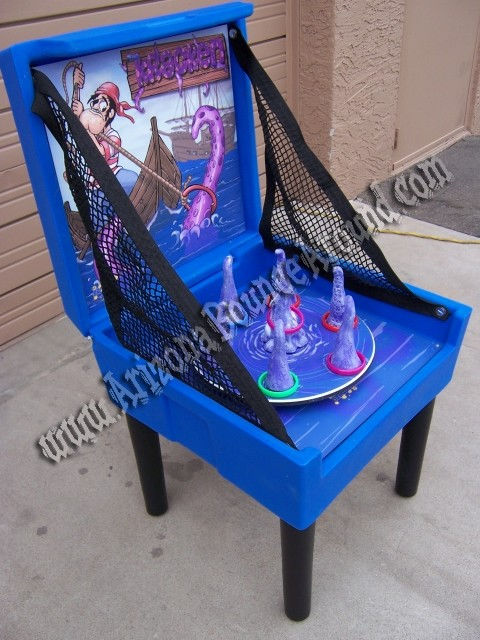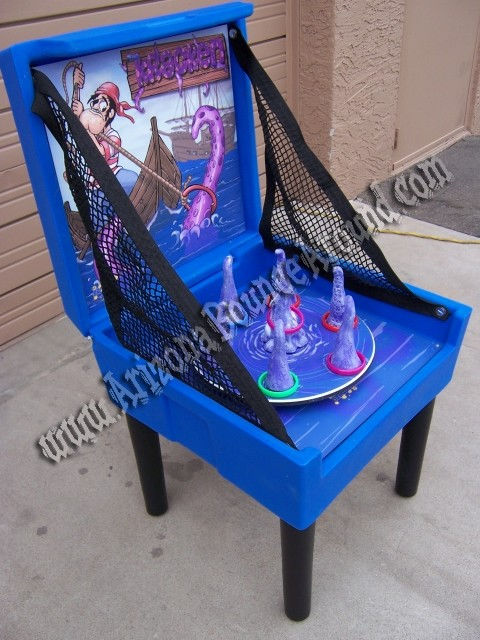 Rent a ring toss carnival game today 480-874-3470
Spinning Kraken Ring Toss Carnival Game
Starting At:
$39.95

/

4 hours
*restrictions apply
$29.95 if rented with other inflatables!
This pirate themed spinning ring toss carnival game comes complete with 6 rings and can stand on its own legs or remove the legs and used on the ground or on a table to change the skill level or fit your carnival theme. This spinning ring toss game requires electrial power to operate but can also be used as a non spinning game without power.

This game has bright colors and is perfect for all age groups including adults so rent one today for your next carnival party.