Mechanical Surf Board Rental
Mechanical Surfboard rentals - Surfing Simulator Rental - Phoenix, Scottsdale, Arizona
Arizona Mechanical Surf Board Rentals. Not only does this mechanical surf board look great and rock back and forth, it also spins unlike most other mechanical surf board rentals perfect for beach parties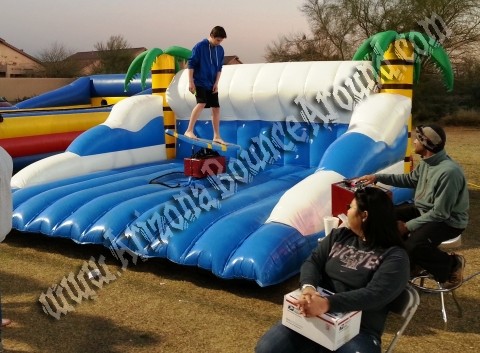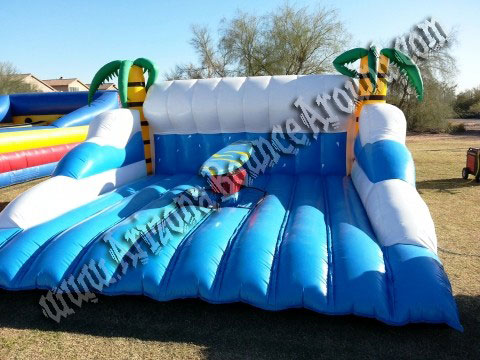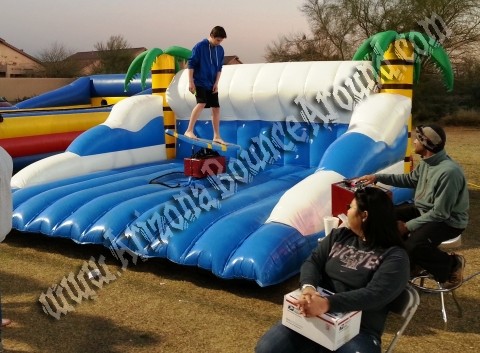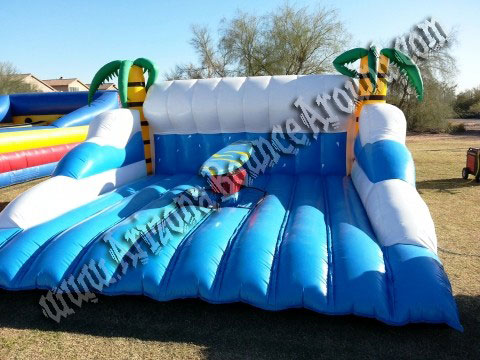 Our mechanical surf boards can be used indoors or out, night or day and will make for some great Facebook memories so order one today 480-874-3470
Mechanical Surf Board Rental
Starting At:
$549.00

/

2 hours
*restrictions apply
Minimum space required
20 ' (6.10 m) wide
12 ' (3.66 m) tall
20 ' (6.10 m) long
Mechanical Surf Board rental 1 Hour $399
Mechanical Surf board Rental 2 Hours $549
Mechanical Surf Board rental 3 Hours $699
Only $50 Per Hour After 3 Hours
Be sure to watch the videos below !!!


Our
Mechanical Surf Board
is a unique
amusement ride
that will make you feel like you are riding insane waves without getting wet or having to go to Hawaii. Not only does this mechanical surf board look great and rock back and forth, it also spins unlike most other mechanical surf board rentals.
Our mechanical surf board rental comes complete with an operator and features an LED timer to see how long you stay on the surf board. We have 2 different inflatable surf board mattresses to choose from including the tropical one shown or a
beach style mattress
with a big wave and sand looking floor. Both of our mechanical surf board mattresses have short sides so the spectators can see the people ride.
Our mechanical surf boards can be used indoors or out, night or day and will make for some great
Facebook
memories.
360 degrees of waves makes this a challenge for the most advanced wave riders. With our pre-set modes we are able to give everyone the same exact ride every time, perfect for surf competitions or giveaways.
Mechanical surfing is perfect for school and church carnivals, elementary schools, middle schools, high schools, colleges and
company picnics for kids
and employees.
Draw huge crowds to any event with a mechanical surf board rental starting at only $399
Comments from a customer about this product
:
My brother rented the mechanical surfboard thingy a couple weekends ago. It was so cool and fun. But most of all, the guy was super nice, professional, considerate and great with the kids. He was careful while still being fun too.

Our time was running out and he didn't rush us or anything even though we had a full line of kids. He was really nice. His name is Dave. He gave all of us cards and told us they have a whole warehouse full of things. He is really good for business.

Just wanted to pass along to Oscar!

Thanks,
Brandi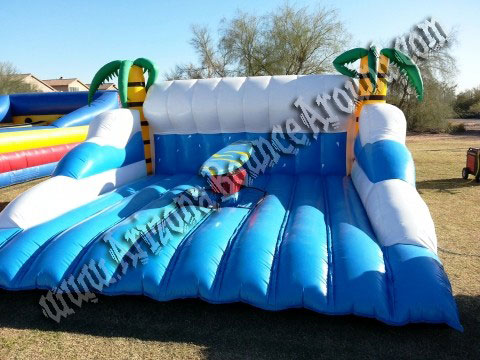 Mechanical surfing machine rentals Phoenix Arizona