Intermediate Swing Ride Rental
Rent a 16 Passenger Swing Ride in Phoenix Arizona for birthday parties, school carnivals and festivals around Arizona
Our carnival swing ride rental holds 16 kids at a time for super fast output to keep the lines moving fast. Rental price includes LED carnival ride lights, safety signs, fencing, generator and staff to operate the swing ride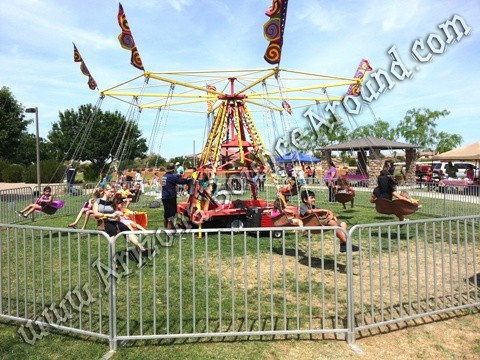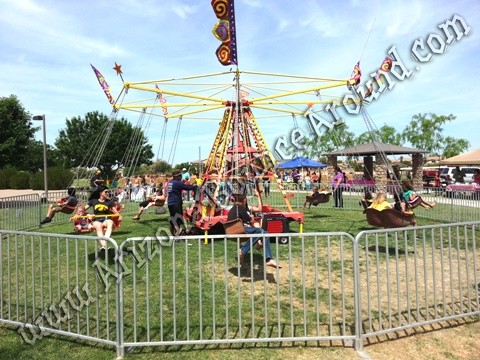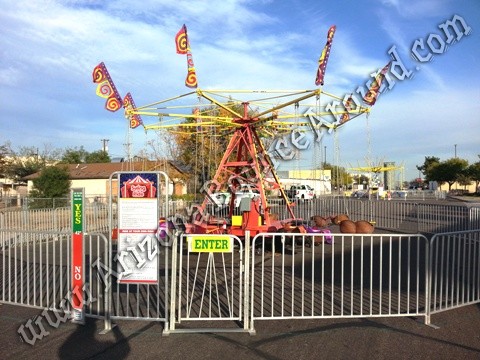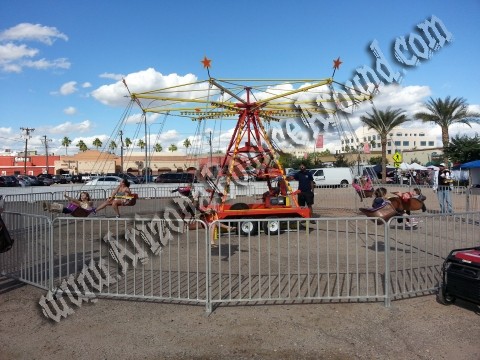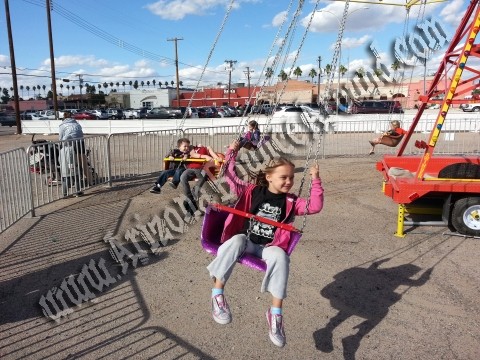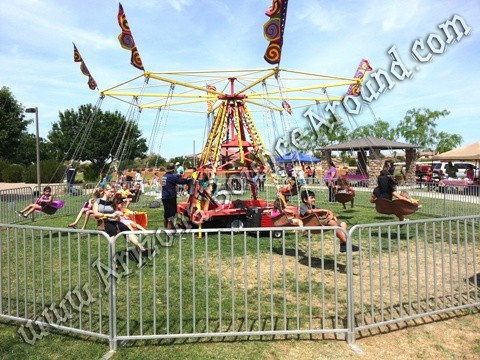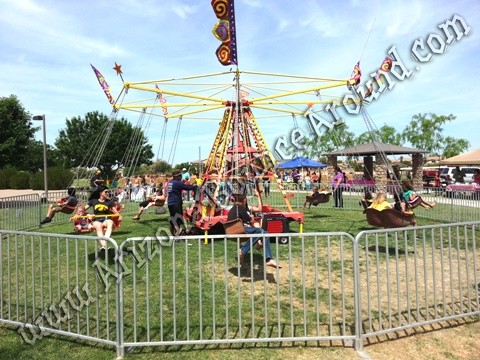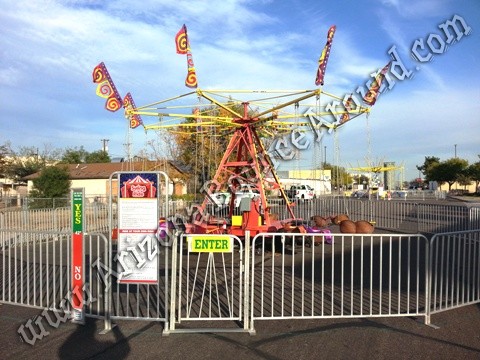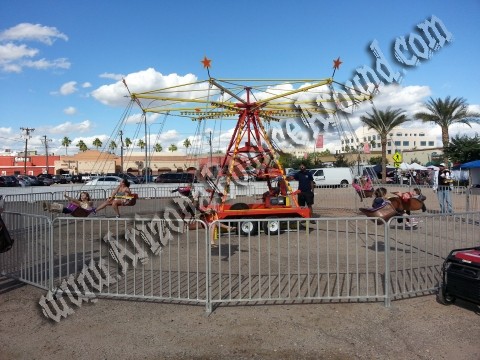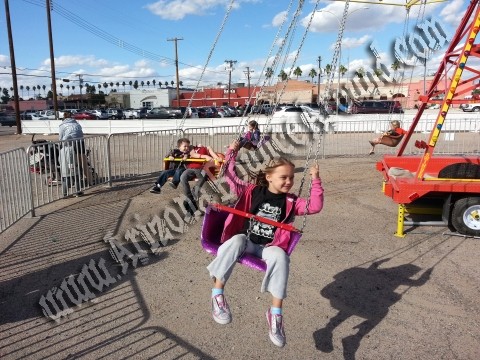 Rent a carnival swing ride today by calling 480-874-3470
Intermediate Swing Ride Rental
Starting At:


Call for Great Pricing on this amazing swing ride - Unbeatable pricing
*restrictions apply

Minimum space required
42 ' (12.80 m) wide
15 ' (4.57 m) tall
42 ' (12.80 m) long
Our carnival swing ride holds up to
16 riders at a time
including kids and adults up to 185 pounds. Our swing ride comes complete with 4 double seats and 8 single seats. This carnival swing ride comes complete with fencing, carnival ride safety signs, LED carnival lights, generator and 1 staff to operate. It can be set up on most any surface and will be a big hit at your carnival or event so rent one today. Lots of information about our carnival swing ride rental available
here
.
Be sure to check out our
Cyclone Swing ride
perfect for teens and adults.
All of our carnival rides are state inspected and required in the state of Arizona so dont rent a carnival ride from any company that does not have a current state inspected Swing Ride.
We have a full selection of carnival rides to keep the lines moving at your event. We rent carnival rides for Elementary school, Middle School, High School and College age groups and will be sure to recommend the right carnival rides to fit your needs and budget. The biggest complaint at any carnival or event is the lines are too long and this problem will be greatly reduced by renting the right rides and activities from Arizona Bounce Around, the
carnival ride rental
superstore in Arizona since 2002.

Page:1399-4-250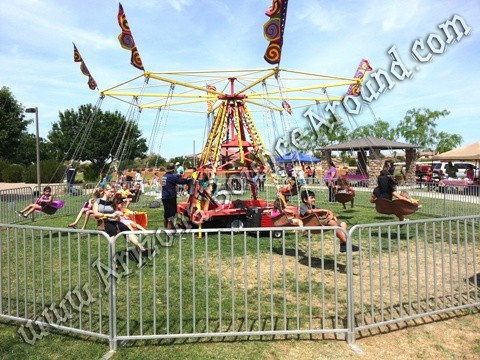 Our high capacity kiddy swing ride features 4 double seats and 8 single seats perfect for carnivals, HOA events, family events and more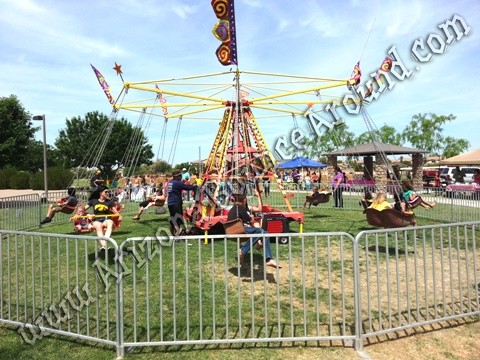 Our swing ride has brightly colored carnival flags on top and professional fencing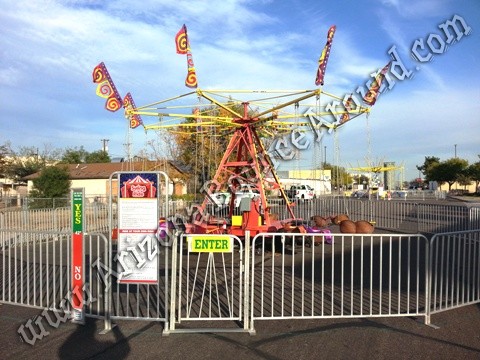 Our swing ride comes complete with safety sign, height sign and printed rules near the gate. All of our carnival rides are professionaly set up and look great
Draw attention to your party or event and keep the lines moving with this hign capacity swing ride from ABA