Sports Baller
Rent a giant sports themed challenge game in Phoenix Arizona for sports themed parties and events
Our Sports Baller game is a super large inflatable sports-themed challenge perfect for kids, teens or adults and features 4 popular sports balls that players try and run or jump accross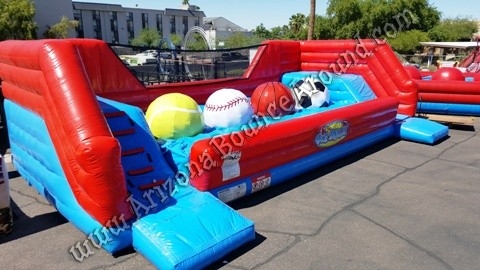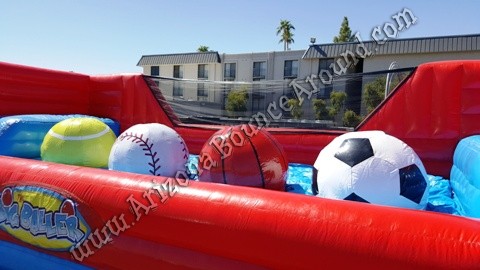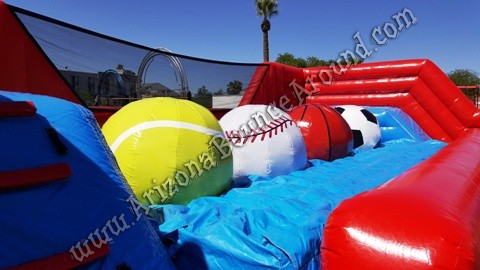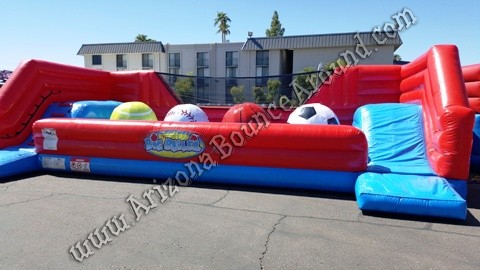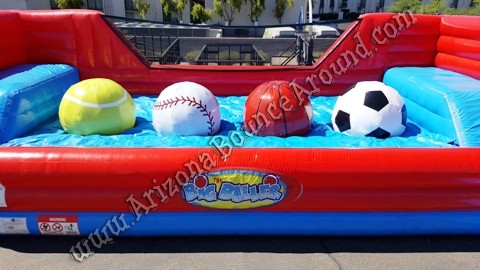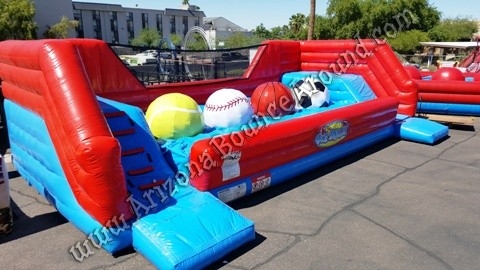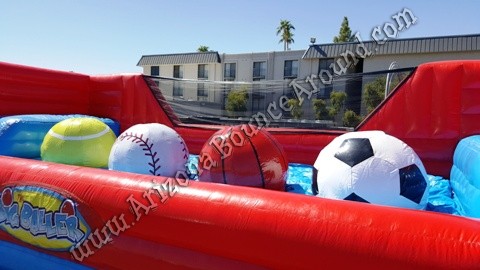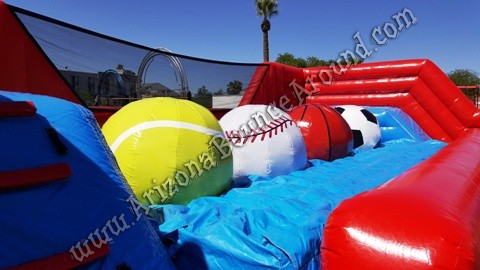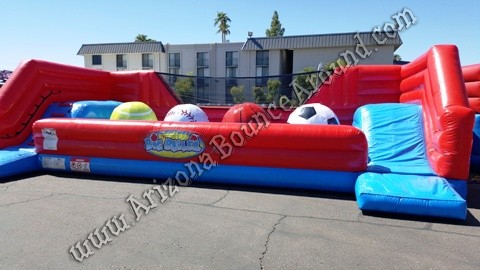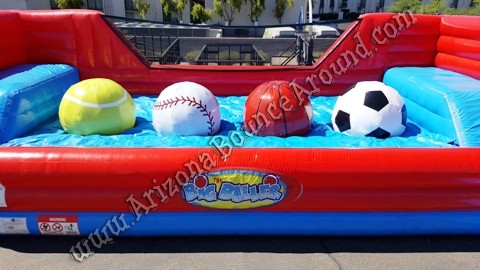 Rent a Sports Baller today 480-874-3470
Sports Baller
Starting At:


$549.00

/

4 Hours
($25.00 per additional hour)
Staff Not Included
*restrictions apply

Minimum space required
30 ' (9.14 m) wide
15 ' (4.57 m) tall
45 ' (13.71 m) long
Have you ever wanted to run across the big red balls on the game Wipeout? Well, Our new Inflatable Sports Baller is the perfect Challenge game for any sports themed party or event. This Sports Baller game features 4 popular sports balls including Baseball, Basketball, Tennis, and Soccer can be used by kids or adults and can be set up on grass, concrete, indoors or most any other surface except dirt or sand.

Our Sports Baller is a massive Inflatable game that challengers must jump across to reach the other side. Climb up the ladder platform high above the biggest ball pit you've ever seen. Then try to cross the course by jumping or running across those big sports balls.

Your goal is to hop across all four big balls to the platform on the other side. But don't worry if you fall off! This ball pit is a super-soft jump zone cushioned by Zero-Shock technology just like our stunt jumping air bag ride so challenge all your friends to the Big Sports Baller game.
Download
Our Sports Game flyer with all of our
Sports Games