Mini Raffle Drum Rental
Raffle drum Rentals Phoenix - Scottsdale - Tempe - Mesa AZ
Rent a raffle drum in Phoenix or Scottsdale AZ today for your next raffle for only $24.95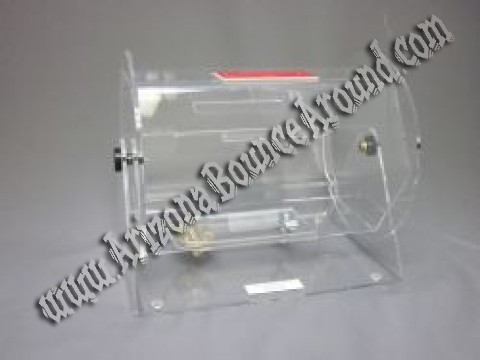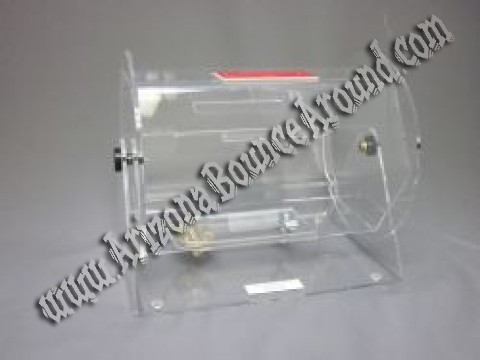 Raffle drum rentals in Tempe 480-874-3470
Mini Raffle Drum Rental
Starting At:
$24.95

/

4 hours
*restrictions apply
Our mini raffle drum is approx. 9" wide and 11" long and will hold about 2500 standard size tickets at half capacity leaving enough room to properly spin and mix the tickets.
Our mini raffle drum rental features a locking spring loaded door and is made of heavy duty clear plastic. We also rent a larger
raffle drum
with bigger capacity.