Jumbo Jet Bounce & Slide
Our Jumbo Jet Inflatable Bounce House Will Be A Big Hit At Any Airplane Themed Party Or Event. This Huge Inflatable Jumbo Jet Will Make Any Company Party Look Amazing
Perfect for Fire & Rescue parties, Airplane parties or as a prop for airline promotions or events. This Inflatable Jumbo Jet is sure to draw attention to your company party or event.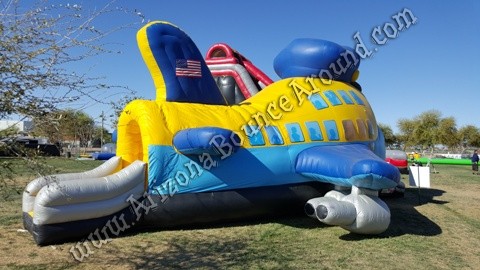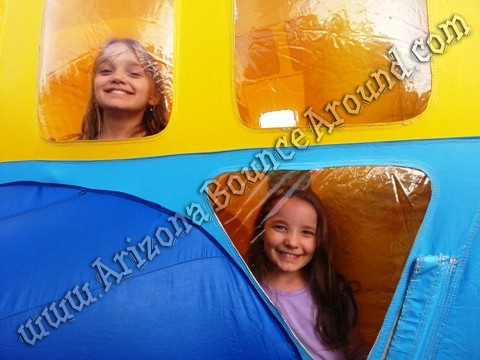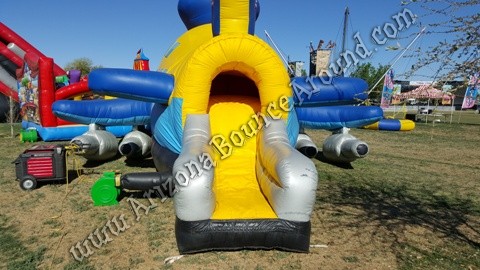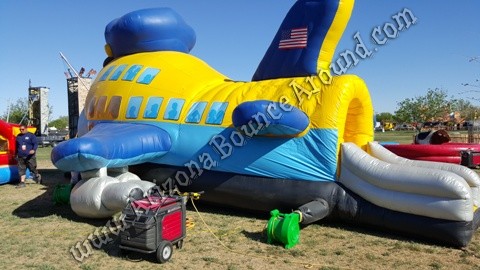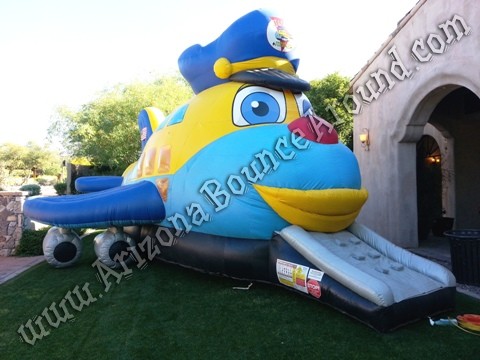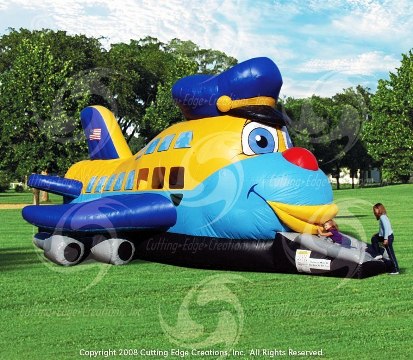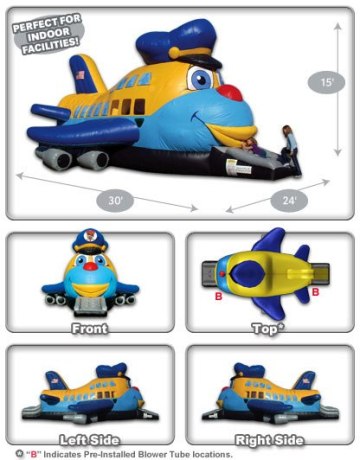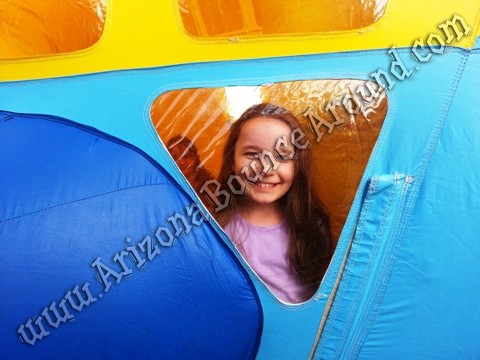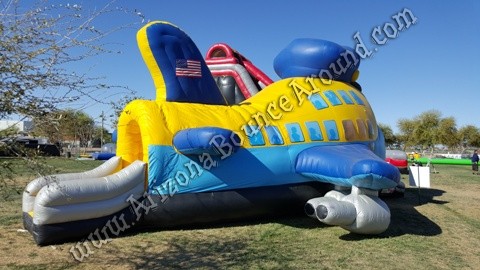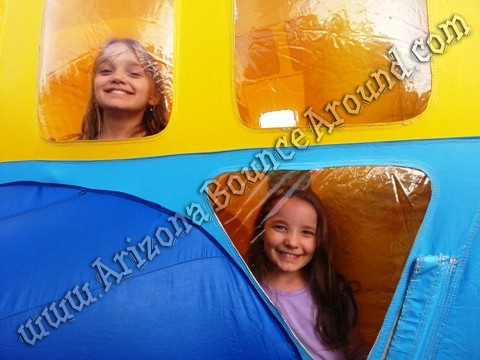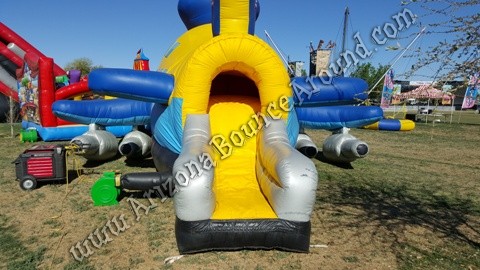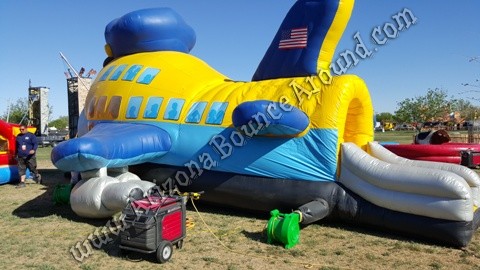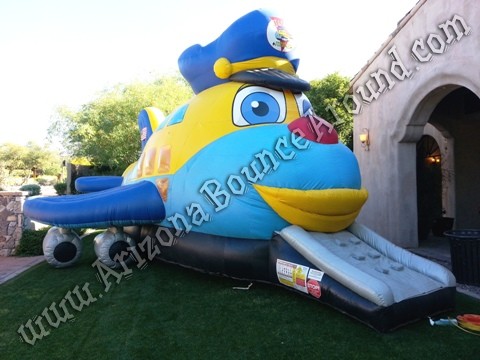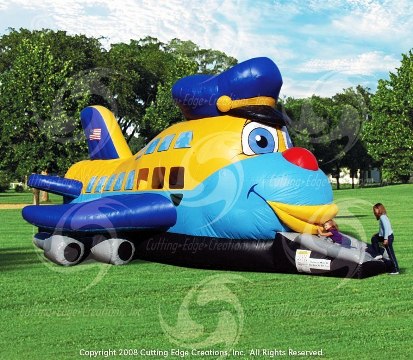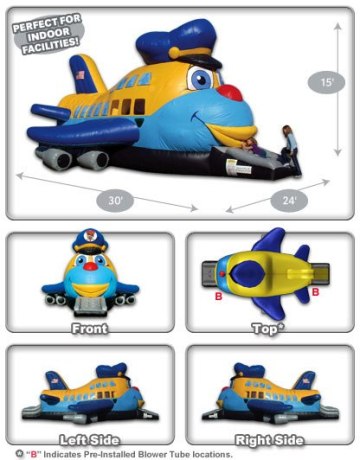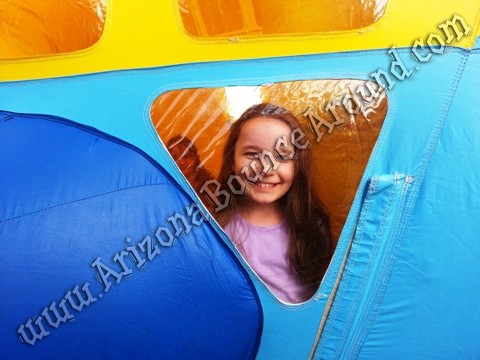 Rent A Jumbo Jet Bounce House For Airplane Parties In Phoenix, Arizona 480-874-3470
Jumbo Jet Bounce & Slide
Starting At:


$249.00

/

4 hours
($15.00 per additional hour)
*restrictions apply

Minimum space required
25 ' (7.62 m) wide
16 ' (4.87 m) tall
40 ' (12.19 m) long
Everyone loves Airplanes, Jets and Helicopters so our Jumbo Jet Bounce and Slide will be a perfect fit for any Airplane themed party or event.

This Jumbo Jet features a bounce house inside complete with clear port hole windows on the sides of the jet and a really easy to climb slide inside so you can slide out of the back of the airplane just like droping cargo.

This Jumbo Jet is huge and will look amazing at your party or event. It comes complete with wings and jet engines and the friendly airplane face on the front.

This Inflatable Jet is so amazing looking that it will make a great advertising Inflatable for Dealerships, Airlines, Grand Openings and Promotions.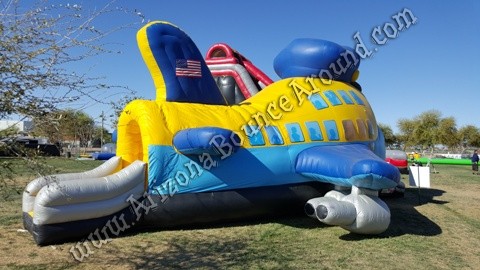 Kids of all ages will like the inflatable slide inside this airplane themed inflatable so rent it for your next party or event
It's much more than a bounce house featuring a crawl thru the mouth, bounce around in the cockpit and slide out the tail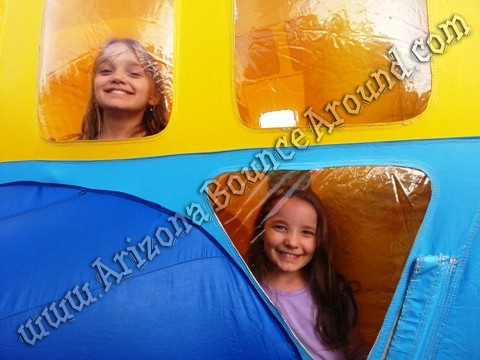 This Jumbo Jet inflatable bounce house even has windows so the kids can see out and the parents can see in not to mention a great photo or Facebook post for friends and family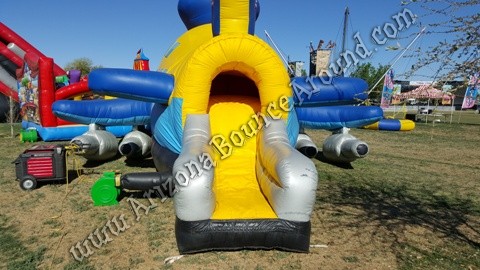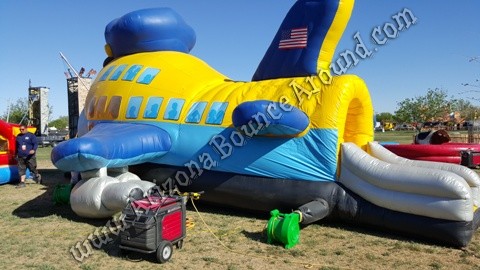 Both of the inflation fans are located on the left side of the aircraft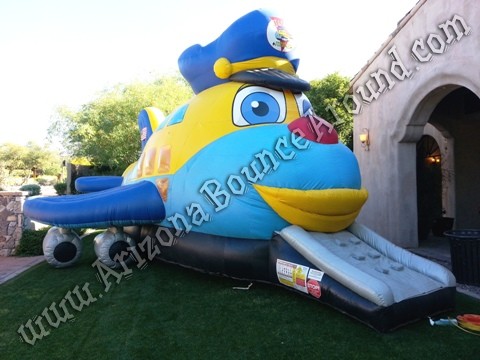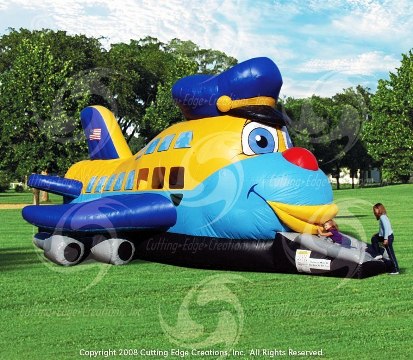 This Jumbo Jet bounce house will make any party or event look amazing. It has a bounce house inside and big slide that kids can slide out of the cargo area just like a real cargo jet.