Rent propane patio heaters for your next party or event in Scottsdale. Our propane heaters are commercial grade stainless steel with a super high output.
The radiant heat produced will warm an area 12' to 20' in diameter. Completely self contained, no electrical connections needed and can be delivered right to your party.
Rent propane heaters in Scottsdale today 480-874-3470
Outdoor Patio Heater Rental
Propane not included in the heater rental price. Propane available in full 5 Gallon tanks for $15.00 plus tax. 5 Gallons of propane will last approx. 4-8 hours.

Ideal for patios, or any open-air setting. Our Patio heaters feature a ceramic cone core to insulate heat and a 40,000 BTU output.

Delivery and pickup is not included in the heater rental price.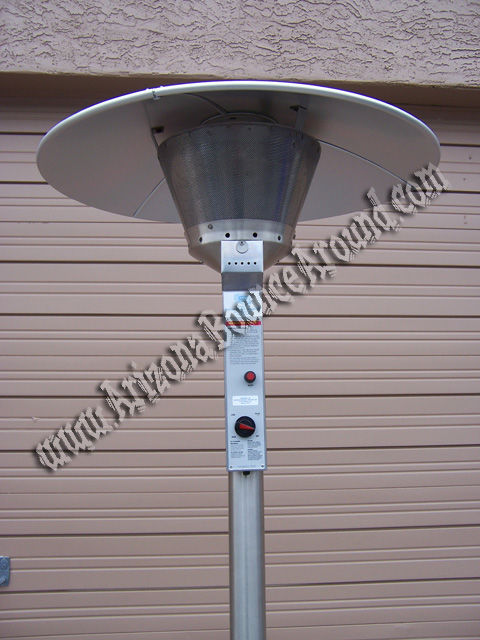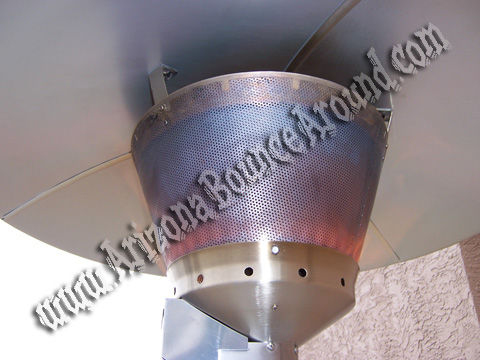 Where can i rent propane heaters in Scottsdale Arizona?

Arizona Bounce Around located near Old Town Scottsdale