Home Back Search
5&1 CYT Inflatable Bounce House with 14' Slide, Basketball hoop and Obstacle Course inside
Arizona inflatable rentals for birthday parties and events
This inflatable jumping castle can be fitted with an art panel of your choice to fit your party theme so check out the photos and video below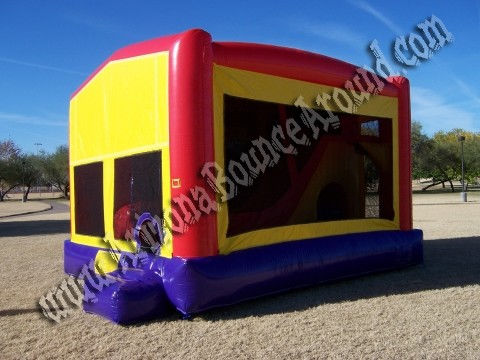 Rent it today 480-874-3470
5&1 CYT Inflatable Bounce House with 14' Slide, Basketball hoop and Obstacle Course inside
$189.00

/

4 hours
($10.00 per additional hour)
Minimum space required
25 ' (7.62 m) wide
16 ' (4.88 m) tall
25 ' (7.62 m) long
This awesome 5 and 1 bounce house has everything you need in a compact design. This bounce house has a Bounce area, Obstacle course, Ladder climb, Basketball hoop and a very fast 14' tall slide inside perfect for all age groups including adults.

The best part about this combo bounce house is that you can choose your own theme with one of our cool art panels. Choose from many popular party themes like Sports, Western, Race Cars, Holiday themes and more.
This inflatable bounce house rental gives you all the benefits of a bouncer plus a 14' slide, climb, basketball hoop and obstacle course. Choose the art panel from the list below at no extra charge. Chose from Camouflage Army, Fireman on a Mission, Monster Truck, Noah's Ark, Pirates of Bermuda, Robo Car, Sports or Western theme at no extra charge. Rent a Bouncy house or Jumpy thing in Phoenix or Scottsdale AZ from Arizona Bounce Around for your next party.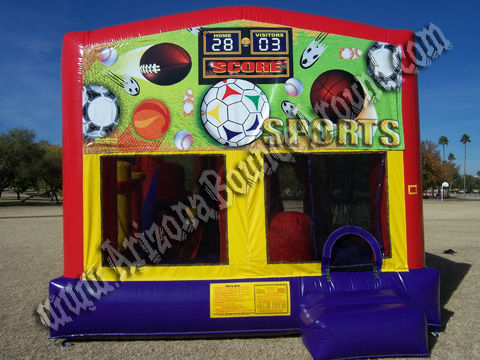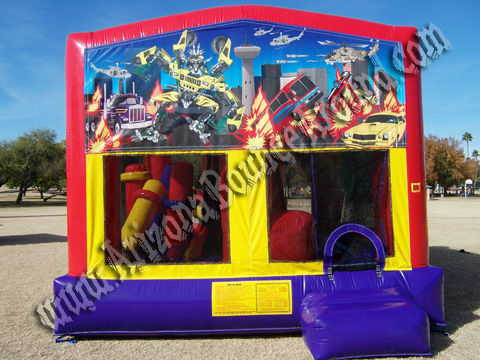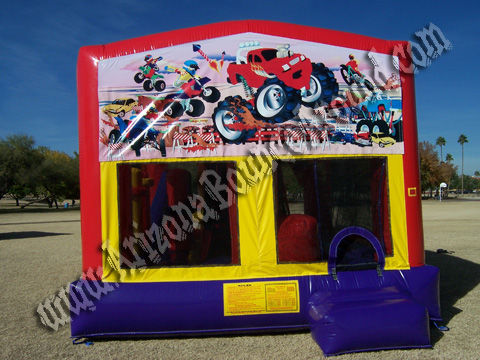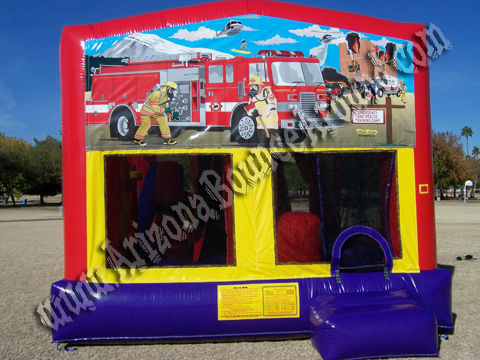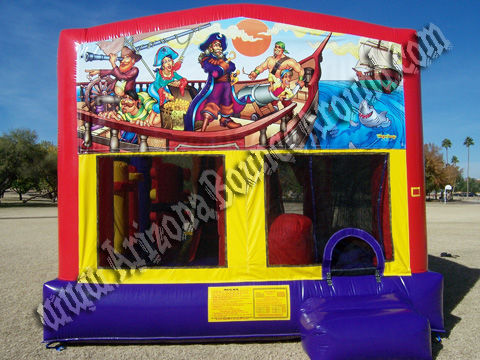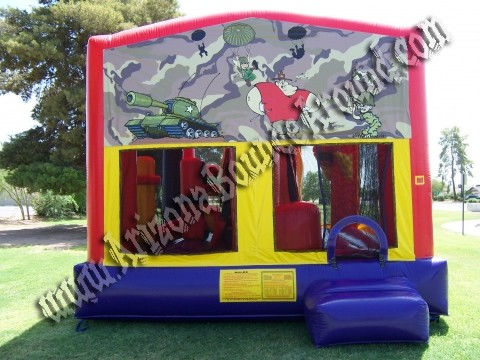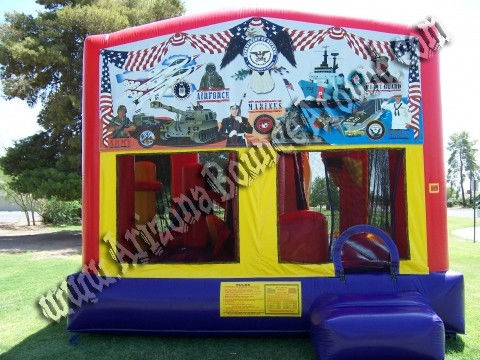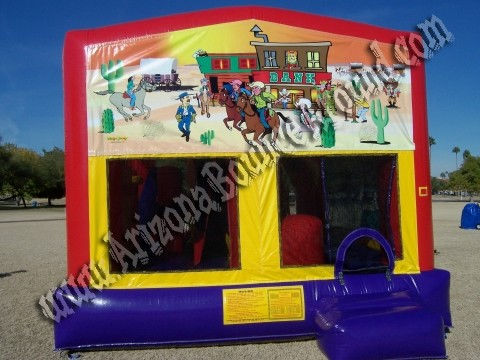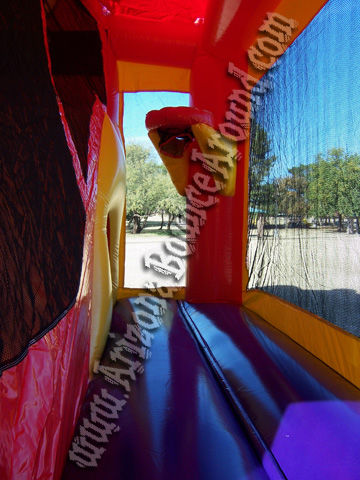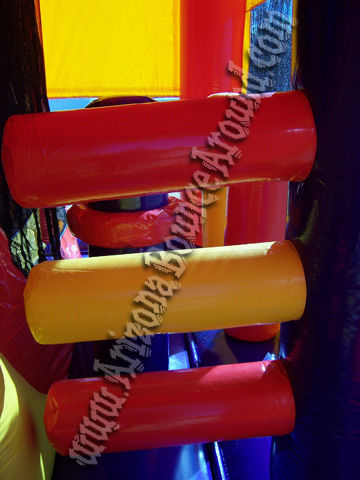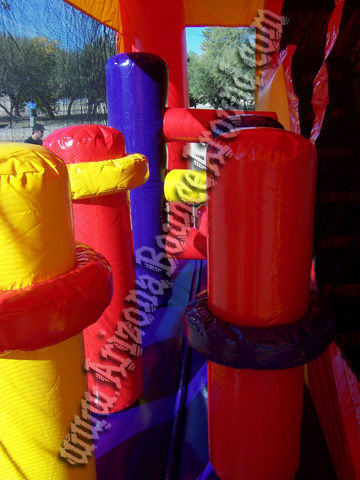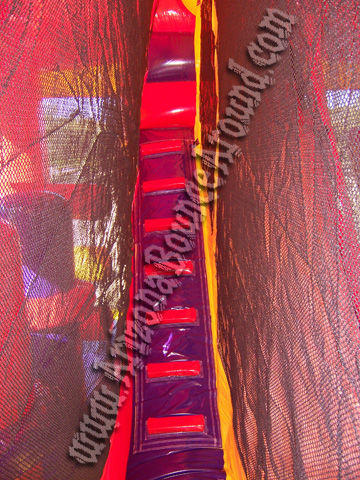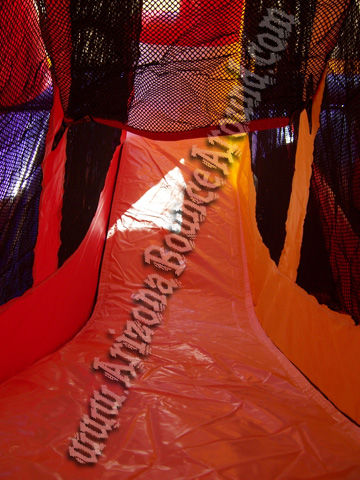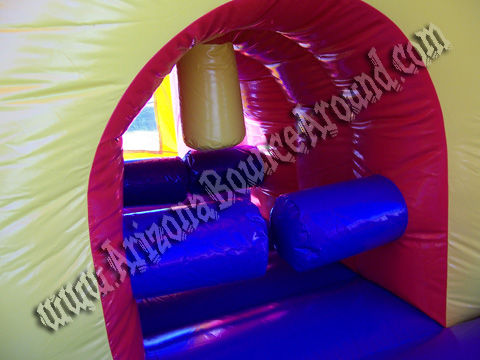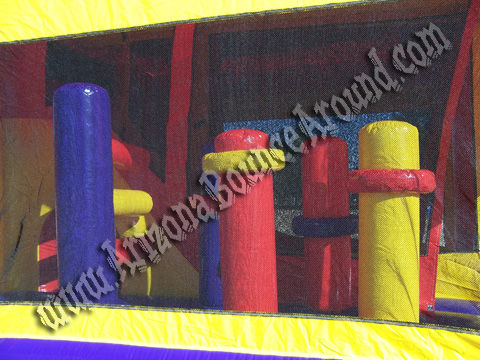 All prices shown include standard set up. Standard setup is considered an area within 80 feet of sufficient electrical, water supply. Delivery and removal within included delivery area with no restrictions for delivery, set up or pickup.