Fire & Rescue Bounce House Rental - Fire and Rescue Party Ideas in Phoenix, Scottsdale, AZ
Firefighter Birthday Party game ideas in Scottsdale AZ. This inflatable fire truck will look amazing at your fire & rescue party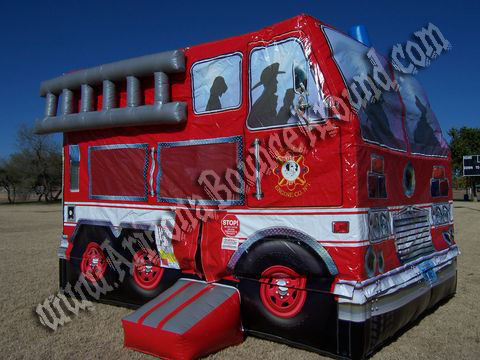 Rent this Fire Truck Bounce House today by calling 480-874-3470
15X15 Inflatable Fire Truck Bounce House Rental
$139.00

/

4 hours
($10.00 per additional hour)
$119 / 4 Hours
Minimum space required
20 ' (6.10 m) wide
15 ' (4.57 m) tall
20 ' (6.10 m) long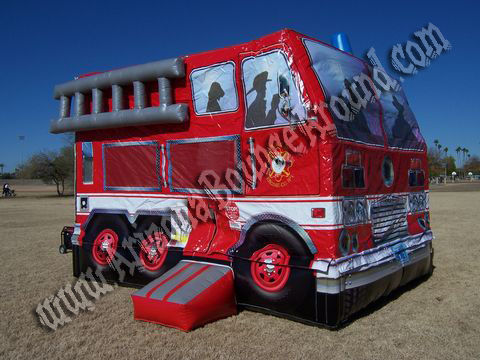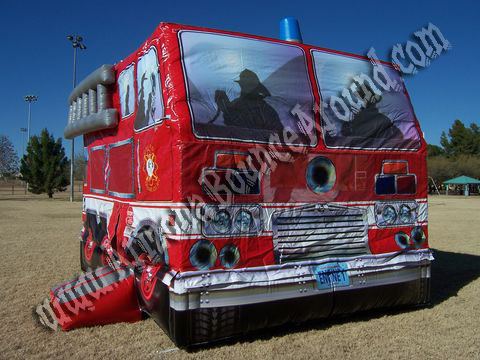 Rent a Fire Truck Bounce House in Phoenix or Scottsdale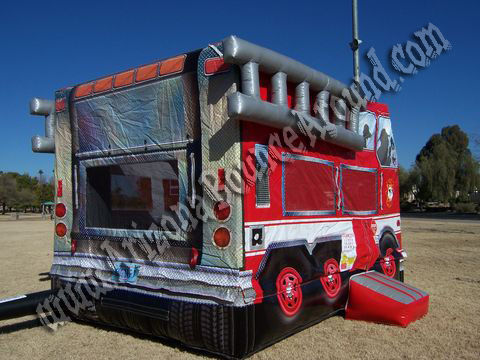 Our Fireman Fire truck Themed Bouncing House will be a big hit at your next Fireman themed party or event. This beautiful inflatable Fire truck bounce house features a big 15 X 15 bounce area and 2 inflatable ladders on the sides with its beautiful printed art work all the way around. This inflatable Fire truck will fit right in with any Fireman private or company picnic or party. Leave it to Arizona Bounce Around to have all the unique bouncers including Fireman Fire Truck themed Bouncers and Jumpers. Adults and kids of all ages can play on this bouncy. We also have a 5& 1 Fireman themed bounce house with a slide and obstacles inside.
Watch the kids bounce and play at your next fireman party by renting it today!

Rent it today by calling 480-874-3470

Add a Fire Truck or Fireman themed Obstacle Course for only $199.00 to this Fire Truck Jumpy Bounce House and have a real Fireman Challenge at your next Party in Arizona.

All prices shown include standard set up. Standard setup is considered an area within 80 feet of sufficient electrical, water supply. Delivery and removal within included delivery area with no restrictions for delivery, set up or pickup.